Visit the UAS team at AirOps23 • Booth 11 • Brussels, 13-15 February 2023
AirOps23, Europe's premier business aviation event, is back after a long hiatus.
We are going to make the most of it, and so should you.
At UAS, we are constantly pushing the bar higher when it comes to exceptional flight experience and operational excellence.
Be among the first to experience UAS' new technology as we launch our Global Trip Manager so you can enjoy even greater control of your trip planning activities.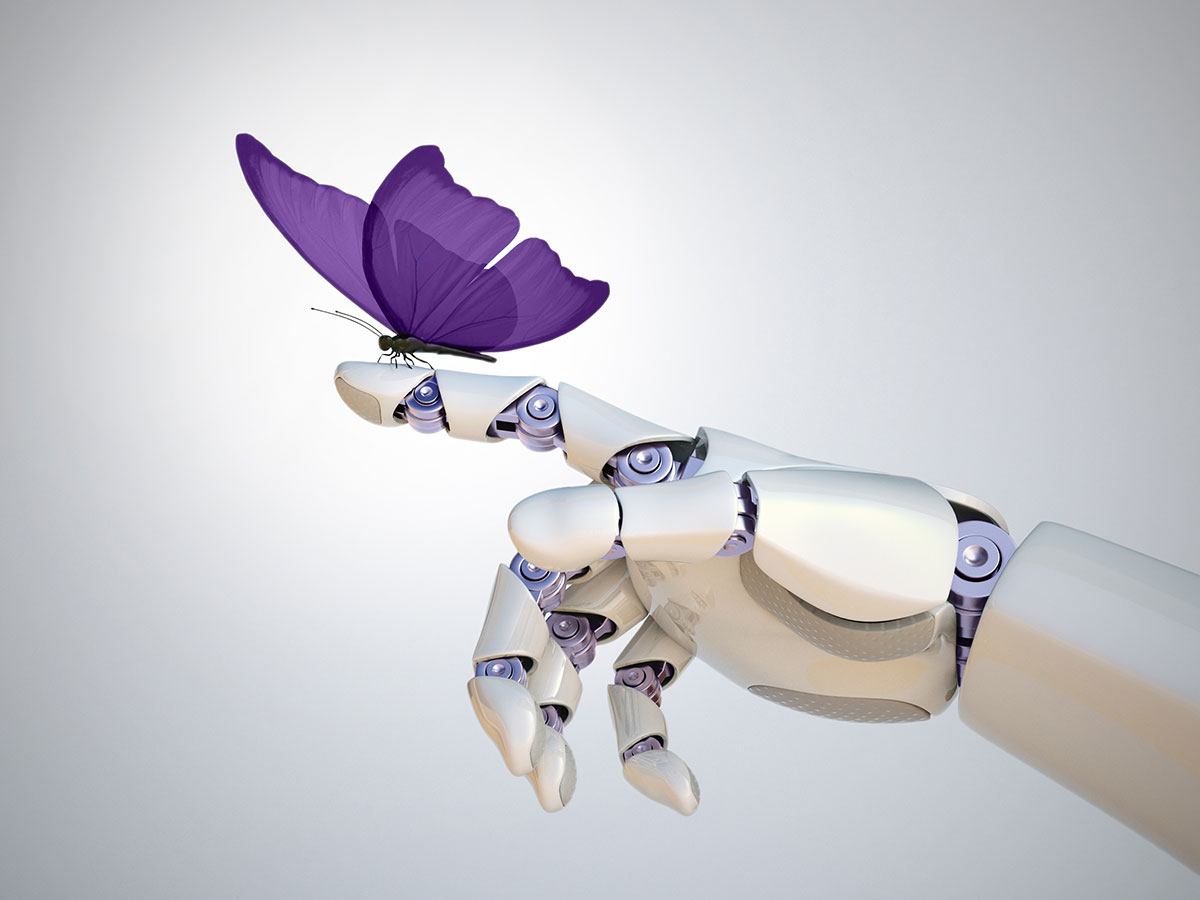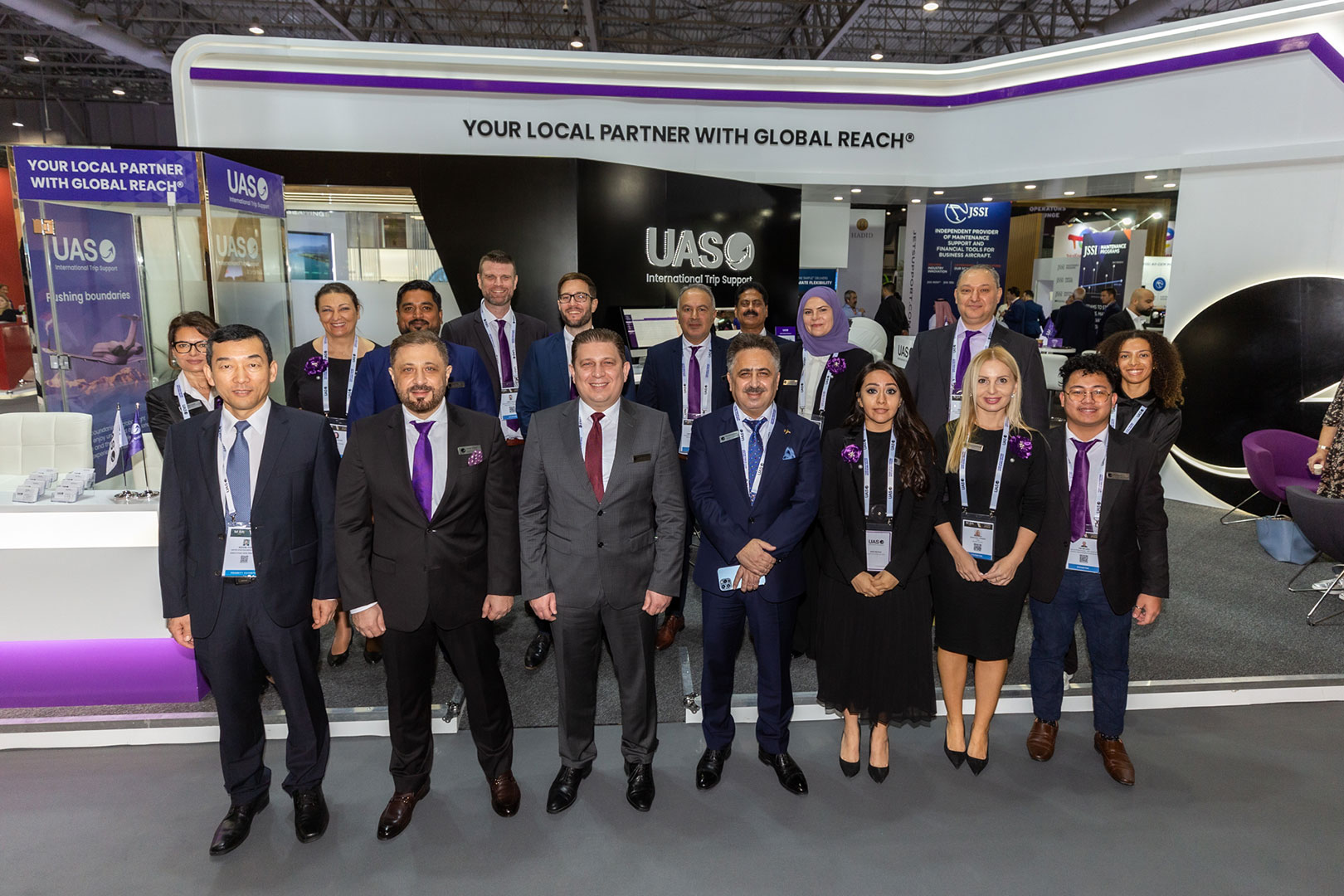 Meet experts from our global Ops team and discover how our customized solutions deliver consistent operational excellence on any continent.
White Glove Service on the Ground
Find out how our VIP Supervisors provide a "white glove" service standard on the ground, overseeing every detail of your operation and guaranteeing the smoothest client experience.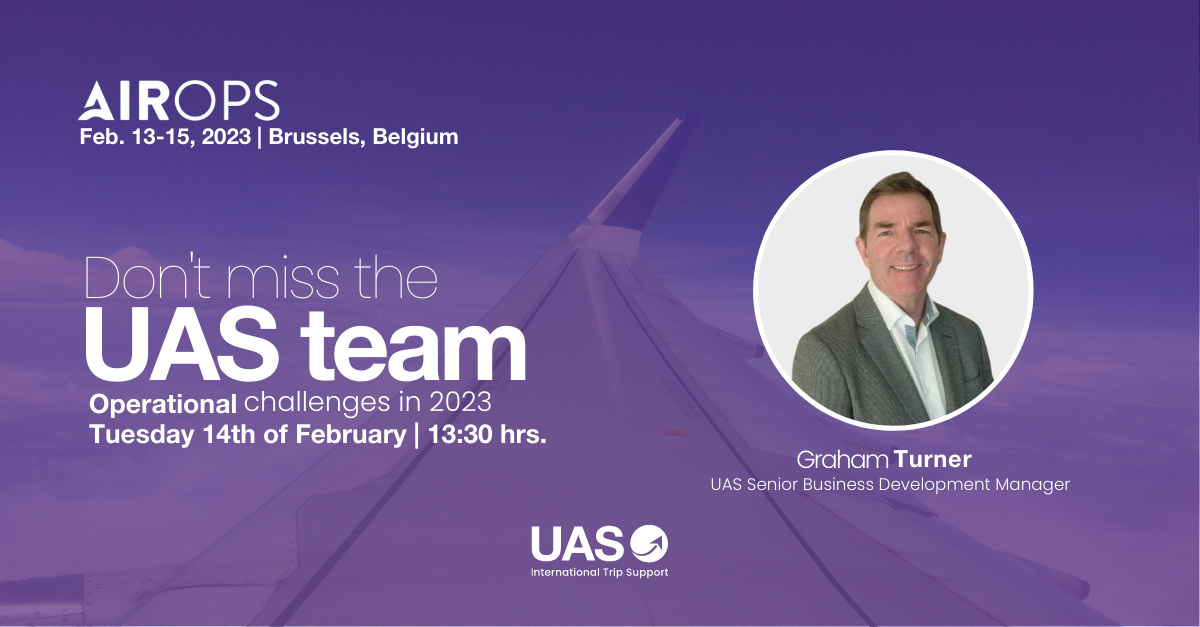 Operational challenges in 2023
A flight around the world with regional experts
Join us to learn from the experts about the upcoming developing issues that will impact our industry over the next 12 months in each specific region.
Drop by and say hello to the UAS team at AirOps23 Booth 11 and let's expand the boundaries of your flying experience.