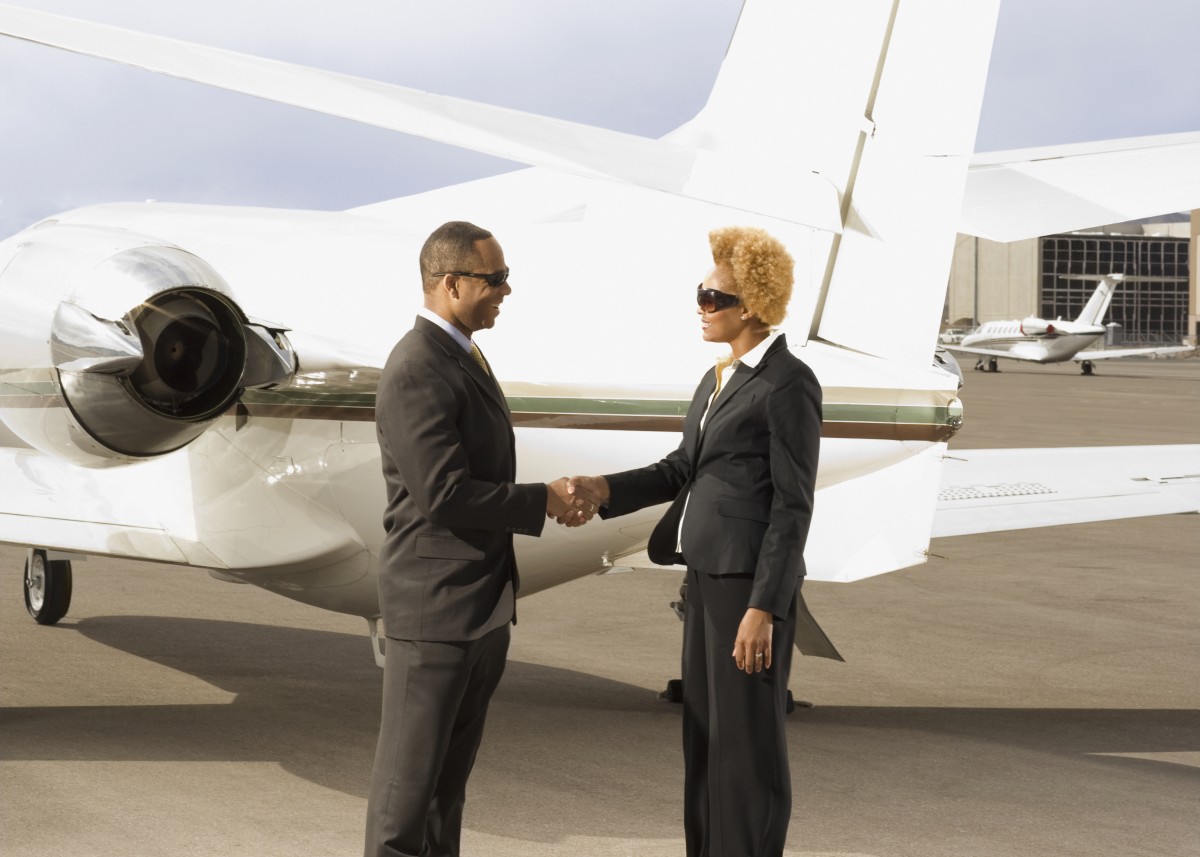 Blog
High Expectations for Flight Support Service Providers
Go back to main page
International operations in flight support are not easy. If they were, everyone would do it and anybody could support it. In reality, pre-flight planning and trip arrangements are complex and time-consuming, and post-trip follow-ups can be equally tedious and often downright aggravating.
Traditionally, seasoned business aviators gravitate to service providers with established reputations for service superiority in trip support and ground handling. By using such a provider, the expectation is that you will realize advantages that would otherwise not be available to you.
Generally speaking, these providers can leverage significant volume buying-power and pass on savings to you through lower pricing or customer loyalty discounts. Ground handlers specifically can provide higher standards of service and support because they have been fully vetted, trained in accordance with the International Standard for Business Aircraft Operations (IS-BAO) and the International Standard for Business Aircraft Handling (IS-BAH), and comply with industry-acclaimed safety protocols from ICAO and IATA, among others.
Additionally, most reputable service providers will guarantee you access to English-speaking agents on the ground who can marshal you through all the unknowns – things like local language, local customs, and local culture. These providers are usually more than willing to make the necessary arrangements and coordinate services throughout the specific country and region on your behalf. This will save you untold time and money.
These are the intangible deliverables you should expect, in addition to the execution of contracted services:
Consistent, friendly, and timely delivery of services
Accurate information – for flight-related matters and your surroundings on the ground
No last-minute surprises or unexpected uncertainties
This applies to all business aviators, in all industries, in all regions and continents.
Expect Support for Common Challenges
Uncertainties
International operators face a number of potential obstacles every time they fly – from the improper filing of paperwork and failed handling arrangements, to random fuel shortages and unscheduled airport strikes. However, if you use established ground handlers, staffed by local aviation professionals, the provider will eliminate many of the uncertainties that could derail your trip. Instead, your trip will likely be routine and uneventful, which will eliminate the stress and anxiety you don't need.
Unexpected Delays
You may experience delays at tech stops and destinations that force you to postpone important business meetings or cost you valuable opportunities, including potential revenue. Your time on the ground is too valuable to spend it standing in long lines at the airport or waiting for overdue transportation. Avoiding deferments is always priority one, and using a trusted trip support provider for pre-flight planning and active trip arrangements can reduce the odds of hold-ups significantly. They use only qualified and vetted service providers with guaranteed credit and established global touch points to keep your trip on schedule. Moreover, every effort is made to expedite the crew and passengers through airport customs and immigrations. The aircraft is parked and secured by trained professionals. Local staff members will assist with direct routes through the city and any other local needs.
Cumbersome Billing
Post-trip, operators receive multiple invoices with numerous billing inaccuracies that create a mountain of administrative work to sort out. Valuable time is wasted verifying charges and communicating errors to the various service providers involved. Reputable providers, however, will be able to provide accurate invoices in a timely fashion. If you use a single trip support service provider for all trip-related services, you should expect all third-party billing to be consolidated into one single, easy-to-read invoice with back-up copies for third-party charges provided for transparency. Ultimately, this makes approvals less time-consuming and less tedious on the back end.
Handler Selection
Selecting the right ground handler can be a difficult task, especially in locations where you're unfamiliar with the airport and local customs. The decision to use the wrong ground handler can be disastrous for your passengers and crew should significant problems arise. Again, this is where relying on a trusted trip support service provider can be a huge help – a real timesaver – and provide you with peace of mind for every mission. Both the trip support provider and the handler have a familiarity with the location, a handle on the competitive pricing being offered in the area, and a vested interested in your experience being a positive one. Repeat business – meaning a repeatable trip experience – is the name of the game when providing trip support services.
When you entrust the outcome of your trip to a service provider, you ought to know there is more than a verbal commitment and a written contract holding everything together. You should know that the provider is committed to partnering with you to ensure that every need and expectation is a Level-1 priority, at every stage of the trip. That's why the cost of the service received is far less important than the value delivered once the service is rendered. Reputable service providers don't want you as a customer. They want to partner with you and build a lasting business relationship. You should expect and accept nothing less from the service partner taking care of your multi-million-dollar aircraft or your critical mission.