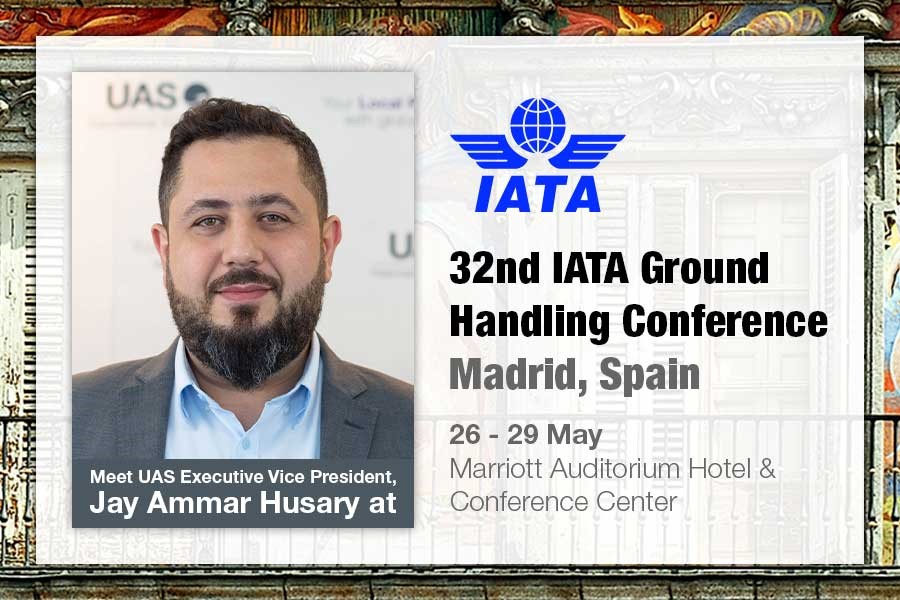 Blog
Innovation in Ground Handling
Go back to main page
Innovation in Ground Handling: To achieve better performance in global ground handling, we must think in terms of innovation, technology implementation, and sustainability. It's all about working to improve the customer experience. I'm looking forward to IATA's Ground Handling Conference in Madrid in the coming weeks – it's one of the most pivotal conferences for the industry that connects more than 700 key decision-makers (airlines, airports, manufacturers and ground handling providers…) and enables us to exchange ideas and do better business.
Last year, IATA predicted that strong passenger growth would continue in 2019. We're also told that international air traffic is expected to double over the next decade… All this means that industry players are really being forced to identify new efficiencies if we are expecting to cope with this massive increase. Since efficiencies can only be realized when we come together as an industry – that's why meeting at IGHC to discuss critical industry issues and discuss our innovations is so crucial.
Operators and commercial airlines are under pressure to minimize costs while consistently delivering on-time. They are also aware that great ground handling is one of the most important components of smooth operations… However, inefficiencies are inevitable with so many ground service providers working side-by-side.  Over the past decades, we've seen consistent efforts by IATA to set the standard for ground handling excellence globally. Service providers agree that there are certain challenges that could be improved if certain systems were implemented or changes made to regulatory frameworks, operational standards, safety policies, or data sharing, for example. Also, moves to enhance ramp safety and efficiency are key, whether that means more efficient design or shared, up-to-the-minute info on bottlenecks, etc. Collating data from multiple industry sources in real-time and sharing it would go a long way to enable better operational decisions. By analyzing and identifying trends, we can really see how we can optimize the deployment of resources, reduce fuel consumption, time-wastage, and congestion.
Looking forward to seeing you at IGHC in Madrid. I'll be happy to speak about how we can drive change using the aviation technology available!
The 32nd IATA Ground Handling Conference (IGHC) gets underway from May 26-29 at Marriott Auditorium Hotel and Conference Center, Madrid.  Visit the official website here