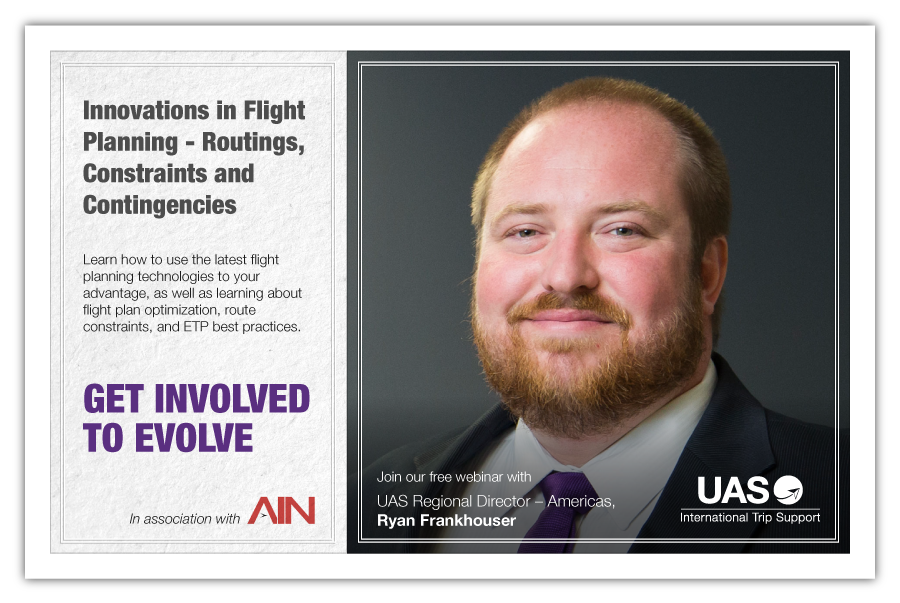 Blog
Innovations in Flight Planning – UAS Webinar
Go back to main page
Innovations in Flight Planning – UAS Webinar: Innovations in Flight Planning – Routings, Constraints, and Contingencies is the first webinar in our advanced flight planning series.
UAS Regional Director – Americas, Ryan Frankhouser discusses how the flight planning and weather tool UAS FlightEvolution® offers a better user-experience with speed and accuracy.
He also discusses how to effortlessly optimize flight plans, get the best use of route constraints, and ETPs/ETOPS and drift down analysis.
Watch the webinar here:
http://https://www.youtube.com/watch?v=GPx-LsA2i3s
UAS FlightEvolution® delivers advanced worldwide flight planning, weather, and mapping. Blazing fast, it allows you to visualize your missions with a stunning level of detail.
For more information on UAS FlightEvolution® or to request a free demo, click here