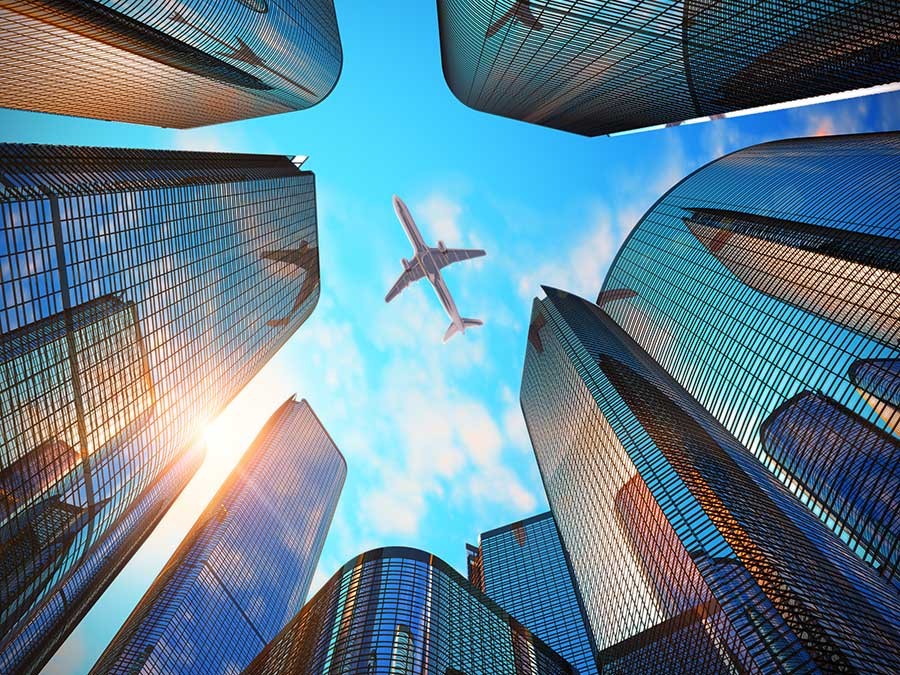 Blog
Issues with NextGen Implementation
Go back to main page
Will Our Generation Realize NextGen Benefits? A look at NextGen – up close and personal.
The Next Generation Air Transportation System or NextGen initiative is running years behind schedule and is millions of dollars over budget. The initiative has seen numerous issues including slipped schedules and performance shortfalls with many NextGen-related projects. These setbacks have been a common theme despite numerous audit reports from the inspector general for the U.S. Department of Transportation and congressional oversight by the House Transportation and Infrastructure Committee and its Subcommittee on Aviation. The media has reported that hundreds of millions of dollars have been incurred in overrun expenses with billions of dollars still needed to finish implementation over the next 10 or so years.
In April 2010, warnings came out that the projected timeline for completion for some NextGen components would likely push out from 2025 to 2035 due to ongoing issues such as a lack of implementation plans, clear goals, finalization of features, and cost estimates. Moreover, it looked fairly clear that the project would likely blow way past the $40-billion price tag. Since then, the timeline has been readjusted to 2030 with a $32-billion cost estimate.
In April 2012, the aviation industry began rumbling with doubts that the promised benefits would not be realized and therefore held off on purchasing necessary technology until such time that the Federal Aviation Administration (FAA) solidified the requirements more fully and explained how the technology would be integrated successfully into the air traffic control (ATC) system.
In July 2013, nearly a decade into the project, Congress cited four main reasons for the FAA's repeated failures with NextGen implementation: an unreasonable plan, undetermined requirements to achieve the features, undefined benefits for the industry, and the FAA's underlying fear of overhaul-style changes.
In June 2014, the aviation industry was still pushing back on making the required technology investments because the FAA still had not put forth a reasonable implementation plan with clear-cut benefits spelled out.
Some major NextGen projects are under immense scrutiny right now. It is assumed of ADS-B, for example, that it will not be up and running by 2020, which will only prolong the aviation industry's dependence on the outdated radar-based system. The failure of ADS-B implementation will also negatively impact En Route Automation Modernization (ERAM), which is the cornerstone air traffic management system for NextGen. The delays in ERAM would then cause delays with performance-based navigation (PBN) procedures, which is one more prime example of the interdependent nature of these NextGen projects.
PBN has also been undermined repeatedly for a variety of reasons: unclear objectives for the project, outdated policies, the lack of adequate training for controllers and pilots, and the lack of implemented automation.
The Terminal Automation Modernization and Replacement (TAMR) project, which will help air traffic controllers to better direct aircraft near major airports, still requires major investments in software developments, but the requirements keep changing, which keeps changing the cost estimates.
Complaints about Citizen Noise Groups
Airports that have implemented NextGen procedures, like Boston, Charlotte, Chicago, New York, Phoenix, and San Diego, among others, have experienced exponentially more complaints about noise impact within the PBN corridors. More specifically, the use of Area Navigation (RNAV), which is a PBN procedure, allows an aircraft to choose any course within a network of navigation beacons rather than navigate directly to and from the beacons during departure. Required Navigation Performance (RNP) is another PBN procedure that is similar to RNAV. The main difference between the two, however, is that RNP adds monitoring and alerting capabilities for the pilot, allowing the pilots to fly even more precise flight paths. Here too, FAA intends to provide near-term benefits to the industry using this procedure in the form of more direct flight paths, curved runway approaches, improved arrival rates, increased fuel savings, and less aircraft noise.
In effect, the use of RNAV limits the area over which aircraft fly, which lessens the impact over the generalized area, but it dramatically increases the traffic over a more narrow area, increasing noise levels that are at times double of what was experienced previously. Couple that with the increase in frequency due to increased efficiencies and capacity, and you can understand why citizen noise groups are up in arms over this issue.
The new FAA routes are also lower than previous routes and some aircraft navigation is using GPS guidance on landings, for example. This eliminates the step-down approach, which created a more jarring passenger experience due to the aircraft speeding up and slowing down before touchdown. Instead, GPS-guided aircraft can rely on onboard avionics and automation systems to perform a constant descent. This too is another example of the potential cost savings that the FAA attributes to NextGen.
Residents in these newly minted flight corridors also complain about the jet fuel emissions – citing that their houses are coated with black silt from the constant stream of jet aircraft. Still, the FAA claims these high-tech, greener flight patterns will have no significant impact on surrounding communities.
The public pushback on noise impact is genuine. In fact, it was significant enough to delay the FAA's implementation of these PBN procedures at the Minneapolis-St. Paul International Airport (KMSP/MSP).
It will be interesting to see how well major airports roll out these PBN procedures and what noise abatements policies are added into the mix to address the public outcry. Other pieces to watch will be how the FAA irons out the ERAM and TAMR challenges since both directly affect the air traffic management and control at the larger metroplex airports slated for PBN implementation.
For future updates on the implementation progress for NextGen, visit the UAS Blog. We'll keep you informed as we learn more ourselves.