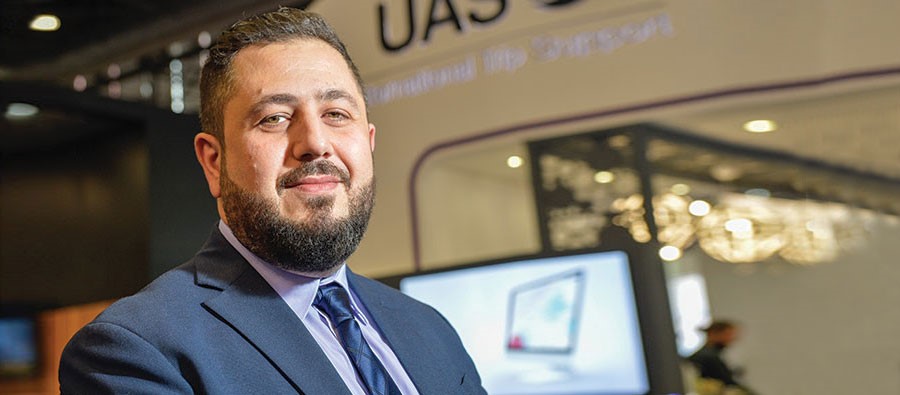 Blog
More Power and Simplicity with Innovative Technology
Go back to main page
More Power and Simplicity with Innovative Technology: Business aviation operators are consistently demanding a more integrated way of accessing key services under a single service provider, easing the complications associated with traditional trip support. They want to deal with a single provider: a one-stop-shop for their requirements such as flight planning, communications, fuel, etc. This has always informed our offering at UAS and we've committed ourselves to delivering exactly that. As the reliance on mobile devices as the primary tool for communication and service ordering increased in recent times, so has our dedication to technological development. Our mobile-ready technology suite – UAS Evolution® is powerful technology specifically developed to eradicate common operational challenges and pain points for business aviators as well as making their operations more time and cost-effective.
One of the many pain points we've been hearing from operators is the lack of comprehensive in-flight connectivity for both pilots and passengers. This is why we created UAS LinkEvolution® and what distinguishes it from other communications technologies. Because it delivers seamless global connectivity to the cockpit and the cabin, crew, and passengers remain contactable and connected throughout the entire flight. The technology also increases flight safety capabilities, cost-effectiveness, and operational efficiency.
The innovation of the suite extends to the sophistication of the technology which delivers exceptional speed and stunning detail while being incredibly user-friendly. Our flagship technology, UAS FlightEvolution® is an intuitive flight planning and weather tool that delivers advanced worldwide flight planning, weather, and mapping in a way that has never been experienced before. UAS TMSEvolution™ is a Trip Management System delivering real-time access to mission-critical information and providing responses for operational requests.
Our goal has always been to build technologies that empowers operators to utilize our capabilities and aggregated power in increasingly smart and innovative ways.  UAS Evolution is the result of this mission. It's technology that acts as an extension of their flight department, far beyond the role of a mere service provider. We want our clients to have access to our collective knowledge and expertise for their operations and we're offering these powers in bundled, customizable packages.
NBAA-BACE is the ideal showcase for these latest innovations. We're looking forward to seeing you in Las Vegas and discussing the awesome power and simplicity we are delivering through UAS Evolution.
 Join the conversation with UAS at booth C10638 at NBAA-BACE in Las Vegas from October 22. Stop by for a personalized demo of the power and simplicity of UAS Evolution.