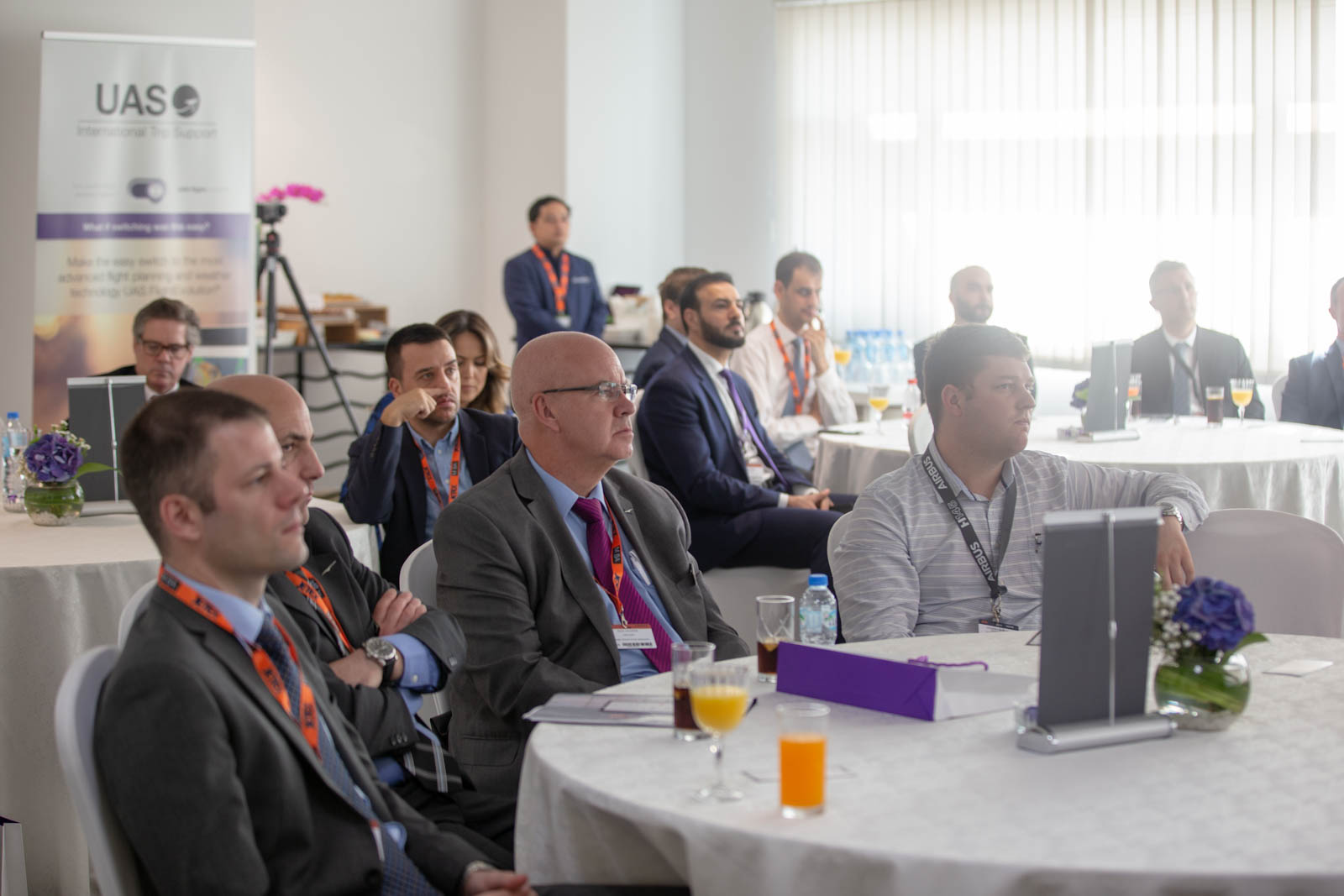 Blog
UAS Evolution® Technology Inspires at MEBAA Show
Go back to main page
UAS Evolution® Technology Inspires at MEBAA Show: The impressive cost-saving benefits of the UAS Evolution® suite were center-stage at two special business luncheons during the MEBAA Show in December.
UAS Evolution®is the groundbreaking set of aviation solutions designed specifically to overcome the unique challenges faced by business aviation professionals.
The educational sessions centered around datalink and also showcased UAS FlightEvolution® and UAS LinkEvolution™ – the flight planning and communications technologies specifically designed by UAS to eradicate operator pain-points, empower flight departments and simplify operations.
Addressing the specially invited MEBAA delegates was UAS Regional Director – Americas, Ryan Frankhouser who played a central role in the design and development of these ground-breaking technologies.
Some of the MEBAA delegates attending the UAS Evolution® presentation:
For more information on UAS Evolution®, visit https://www.uas.aero/evolution