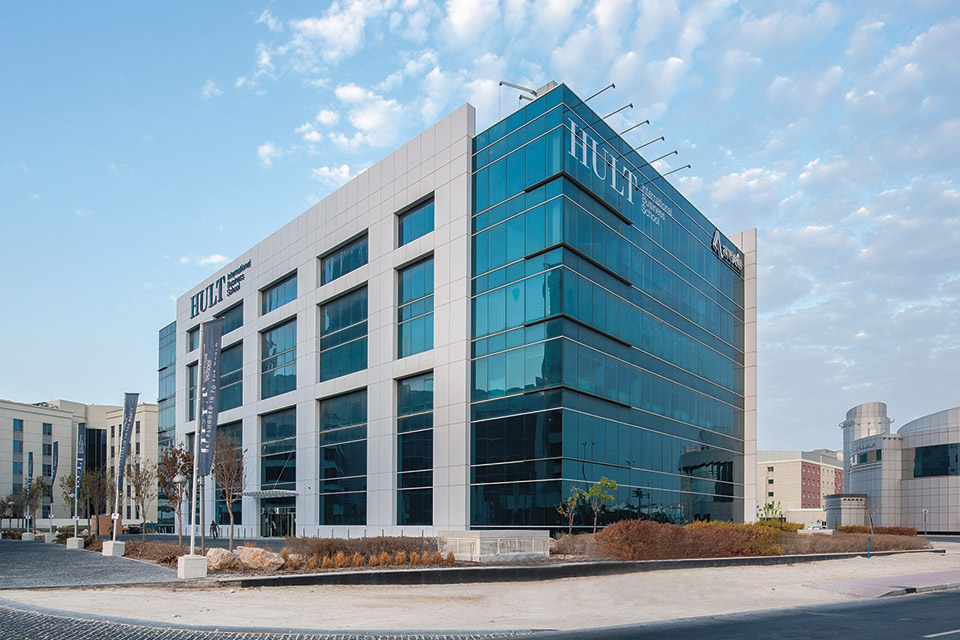 Blog
UAS and Hult International Business School collaborate on Dubai Action Project
Go back to main page
The Middle East headquarters of UAS International Trip Support and Hult International Business School in Dubai have teamed up for the MIB 2015 Dubai Action Project. Co-founders and executive management of UAS, Omar Hosari and Mohammed Husary, are alumni of Hult and the collaboration is part of the company's CSR efforts. The Dubai Action Project sees five groups of six students compete to solve a business case set by the leading global ITP. The project will take a total of six weeks and include extensive research, planning and documenting. Over the course of the autumn, UAS will review the students' work and name the project that best displays an informed understanding and application of strategic marketing. UAS will also make a donation of $20,000 USD towards the school's scholarship fund.
As former students of the Executive MBA at the internationally renowned business school, the CEO and the Executive President of UAS International Trip Support, Omar Hosari and Mohammed Husary, are delighted to make a contribution to Hult. "Hult is an exceptional institution that's setting an international standard in education- much like UAS is within the aviation industry. We're all about innovation and creativity- we're really looking forward to what these young bright business minds come up with and how we can use it," said Mr. Omar Hosari, UAS CEO. A sentiment echoed by Mr. Mohammed Husary, UAS Executive President. "It's wonderfully gratifying to be coming back to Hult, to be doing such positive work together and to be giving these ambitious business students such a great opportunity."
Established in 2000, UAS International Trip Support has recently seen tremendous global expansion. This continental investment and enhancement of services has significantly increased UAS' global network of connectivity and today, UAS has headquarters in Houston, Johannesburg, Hong Kong and Dubai, regional offices in Lagos, Nairobi, Beijing and New Delhi and ground presence in 37 countries. The company is deeply committed to its CSR activities internationally and the collaboration with Hult displays UAS' passion to nurture and support the next generation of entrepreneurs and high-level executives. This commitment to education isn't a new one, the company already supports the Academic Global Immersion Program with the University of San Francisco and the International Operators Scholarship program as partners of NBAA.
Dubai Action Project
The Master of International Business is one of Hult's most in-demand courses. MIB students acquire practical business knowledge through hands-on projects in a totally multicultural environment. This sees students develop increased cross-cultural understanding, problem-solving skills and creativity.
Both Hult and UAS are defined by their multiculturalism and all-encompassing outlooks that distinguishes them both within their individual industries. Hult is famed for its truly international nature- attracting students from every continent and ethnicity. Similarly, the enormous benefits of cultural diversity has long been recognized and deemed essential by UAS whose global team hail from 50 nationalities and speak over 42 languages. In today's business and aviation industries, multiculturalism is an enormous advantage when creating the best solutions for multinational companies and international clients. A broad and holistic mix of ideas is more conducive to meeting client demands in the backdrop of a world where business etiquette and priorities changes significantly from place to place. This realization and the utilization of this advantage can be seen within the diverse and multicultural student body of Hult and the global staff of UAS.
About Hult International Business School
Hult is the world's largest global business school with campuses in Boston, San Francisco, London, Dubai, and Shanghai. The school offers MBA, Part-Time Executive MBA, Master's and Bachelor's degree programs. Hult's one-year MBA program is ranked #34 in the U.S. and #50 in the world by The Economist (2015). Hult also ranks in the Financial Times' Top 5 for International Business and International Experience. For more information, visit www.hult.edu.