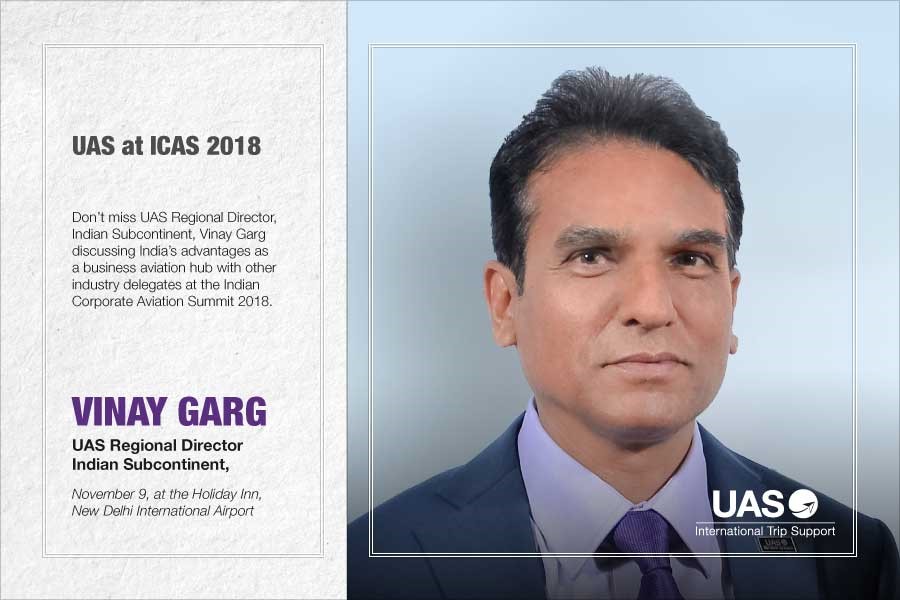 Blog
UAS to feature at ICAS 2018 in New Delhi
Go back to main page
UAS to feature at ICAS 2018 in New Delhi: The Indian Corporate Aviation Summit 2018 gets underway in New Delhi tomorrow.
With a theme of 'New Opportunities and Challenges in the Horizon', the event will explore the latest developments in the Indian corporate aviation sector.
It will also provide the platform for stakeholders to share new business opportunities and challenges as well as explore all aspects affecting the future of this industry.
UAS Regional Director, Indian Subcontinent Vinay Garg will join the panel discussing India's advantages as a business aviation hub.
ICAS 2018 takes place at the Holiday Inn, New Delhi International Airport.
For more info on this event, click here
For support with your flight operations on the Indian Subcontinent, contact UAS India