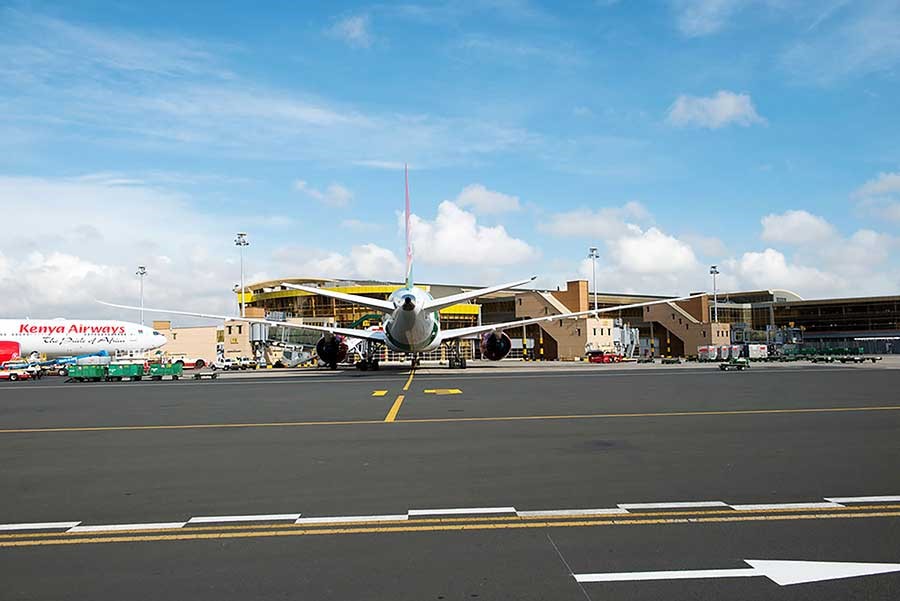 Blog
Accessing Jomo Kenyatta Airport Nairobi
Go back to main page
Accessing Jomo Kenyatta Airport Nairobi: The main international gateway to Kenya's capital, here's some important operational and immigration info necessary for a successful mission to Nairobi's Jomo Kenyatta International Airport.
Jomo Kenyatta International Airport, Nairobi
IATA Code: NBO
ICAO Code HKJK
Latitude/ Longitude: S1-19.15 / E36-55.67
Elevation: 5330 feet
Magnetic Variation: 1° E
Time Zone: GMT/UTC +3:00 hours
Operational Information
Airport slots at HKJK are required for all scheduled flights and must be applied for 48 hours before the operation
Non-scheduled flights need to indicate clearly any possible deviation from their schedule when applying for permits to avoid a slot being denied
There is plenty of parking space at HKJK with certain designated areas according to the aircraft size
Private jets are generally parked at Terminal 2
Jet A1 and Avgas are available
Immigration
Both EU and Non-EU passengers require visas to enter Kenya (with the exception of those listed below).
Travelers who are also visiting Rwanda and Uganda may find it more useful to apply for an East Africa joint cross-border visa that allows entry into all three countries on a single visa.
Visas can be applied online and upon arrival at HKJK
Visas cost $50 USD or equivalent in EUR, GBP or SFR
E-visas:
E-visas can only be paid in USD
There are three easy steps and approval can be expected within 48 hours
Your visa must be printed and presented on arrival
For more information, click here
Nationalities that don't need a visa to enter Kenya:
Bahamas, Bangladesh, Barbados, Botswana, Brunei-Darussalam, Cyprus, Dominica, Ethiopia, Fiji Islands, Gambia, The, Ghana, Grenada, Jamaica, Kiribati, Lesotho, Malawi, Maldives, Mauritius, Namibia, Nauru, Papua New Guinea, Samoa, San Marino, Seychelles, Sierra Leone, Singapore, Solomon Islands, St Lucia, St Vincent and The Grenadines, Swaziland, Tanzania, Tonga, Turkey, Tuvalu, Uganda, Uruguay, Vanuatu, Zambia, Zimbabwe.
Nationalities that need to have referral visas (applied at their country of origin) before entering Kenya:
Afghanistan, Armenia, Azerbaijan, Cameroon, Georgia, Iran, Iraq, Lebanon, Libya, Mali, Nigeria, North Korea, Pakistan, Senegal, Somali, Sudan, Syria, Tajikistan, Yemen.
Crew
Crew members entering Kenya don't require a visa as long as they are listed on the GENDEC and have crew ID
Crew flying in on commercial jets or as passengers on private jets to operate outgoing flights will require visas
Baggage clearance normally takes less than five minutes if you don't have anything to declare or items that will incur customs duty.
For support with your flight operations to Jomo Kenyatta Airport, contact UAS