Flight Planning Services
Whatever the scenario, our team delivers seamless computer flight planning and dispatch services. We can cater to every aircraft type and can efficiently and safely flight plan your aircraft to all global regions while analyzing every element of the route planning, from aircraft performance, airport capabilities and suitability, to weather and ATC route review to ensure that the dispatch of your aircraft is provided to the very highest of industry standards.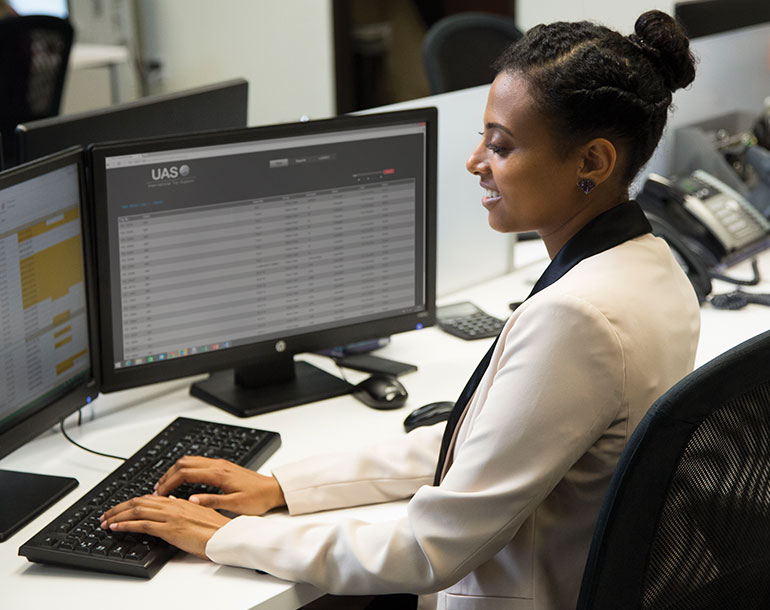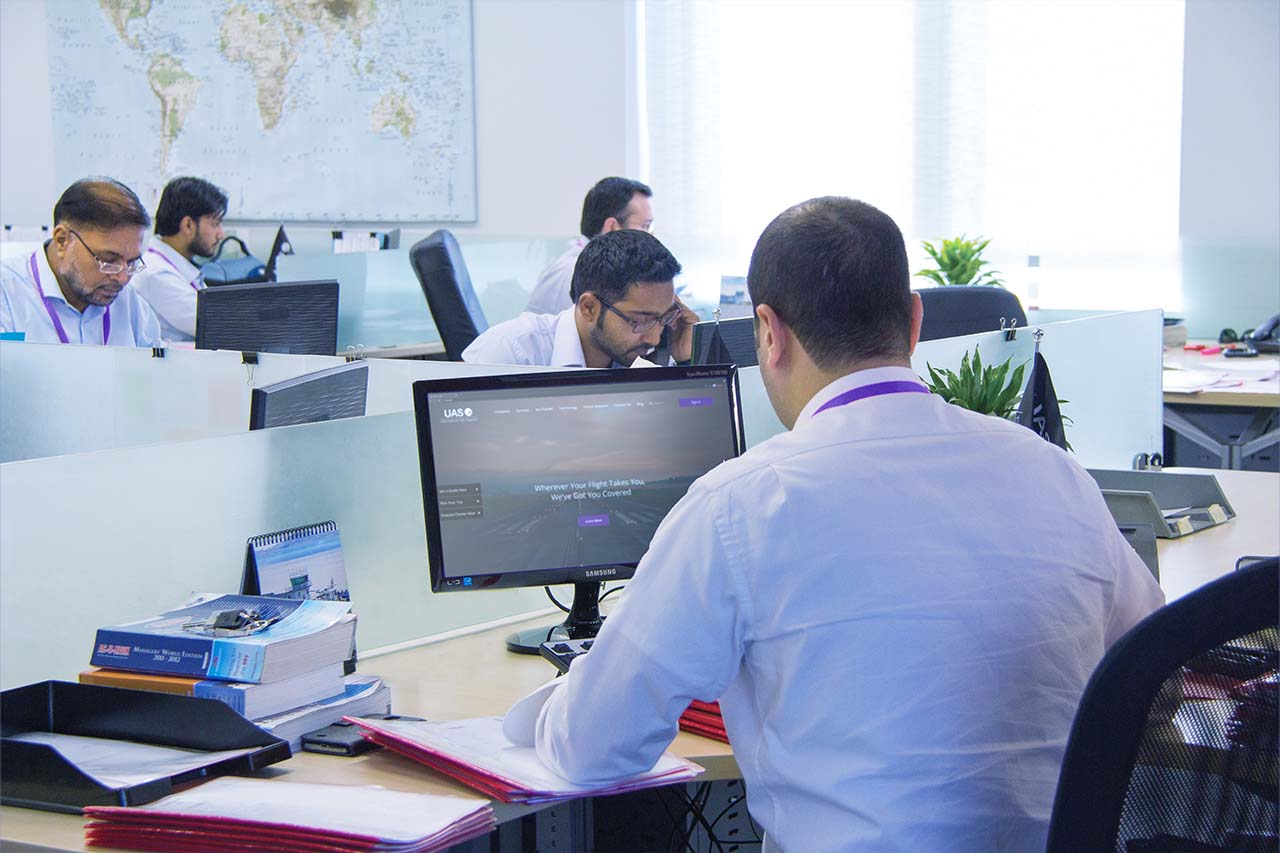 Flight Watch Services
As well as providing complete support in the pre-planning stages of each operation, we also support you directly when the aircraft is operating.
Our comprehensive flight watch services provide live updates on all aspects of weather conditions along the operational route, together with NOTAM review and ongoing follow up with ground service providers so everyone is ready and waiting for the aircrafts arrival.
Your crew can trust in UAS to ensure they are being supported and monitored during every stage of their operation, from initial planning right through until the operation is fully complete.
Ground Handling Services
UAS carefully selects the vendors to work with your aircraft and crew, by consideration of the profile of the operation and not simply based on aircraft type. Whether the flight is Head of State, VVIP, private business, leisure, tourists or cargo, we choose the very best vendors at each location that are entirely suited and trained for the task at hand.
Our record of operational excellence is enabled by our global network of trusted partners that provide top-class solutions for your VIP handling, transport, security, and accommodation needs.
Our Station Manager network ensures your requirements are directly managed and fulfilled swiftly.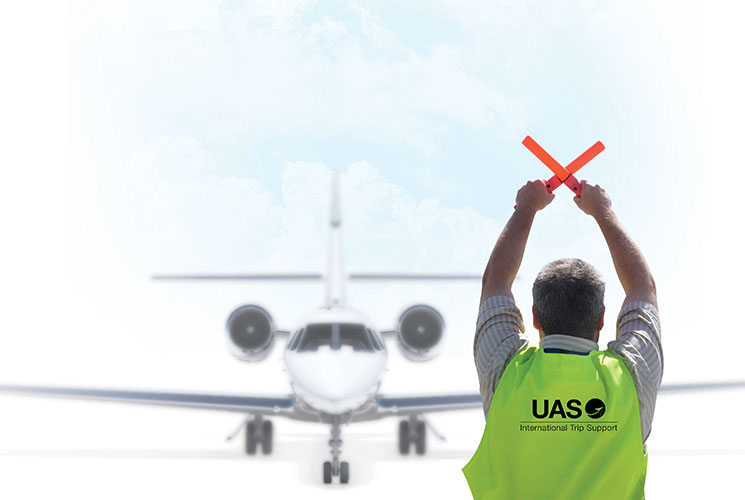 Overflight and Landing Permits
We're the pros in aviation regulations through the collective of international insight and local knowledge by our veteran Ops team.
If you need a permit at short notice, we'll respond to your request promptly and deliver rapidly.
Catering
Be assured of exquisite cuisine, wherever your mission takes you.
Whether its light bites, à la carte, or a moveable feast you desire, we can arrange delicious international in-flight catering. We also work with Halal certified suppliers and can offer similar options to ensure all religious and dietary requirements are taken into consideration.
Bon appetite!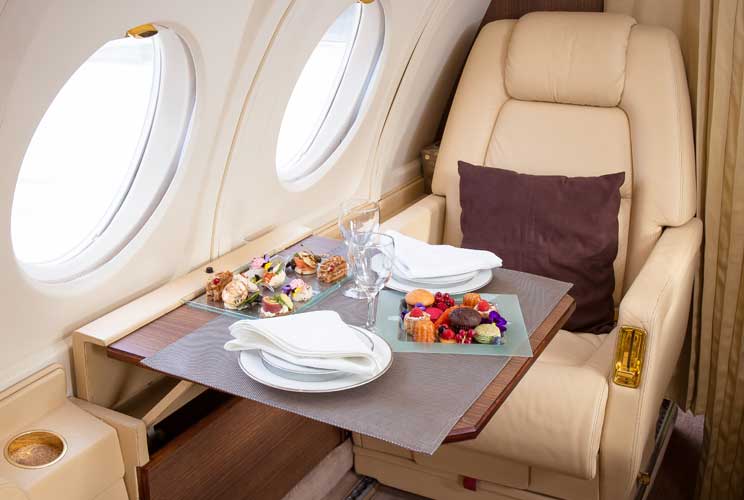 Crew Services
You don't want the hassle of complicated applications and arrangements when taking care of crew requirements, so let us handle it for you.
We'll organize customs and immigration clearance services, crew ID badges, general declaration clearance, crew visas (where facilities are available locally), as well as contracts, and comprehensively plan and meticulously time airport pick-up, transportation, and accommodation at destination.
Rest assured of the smoothest layovers.
Fuel Services
When you want fast and economic fuel delivery at any location, you can rely on us to oversee uplifts to even the most challenging stations.
By trusting us, you can benefit from cost-savings through economies of scale in high-volume fuel procurement and the highest standards in global fuel management.
Our partnership with EPIC Aviation in North America means our clients get priority across the continent.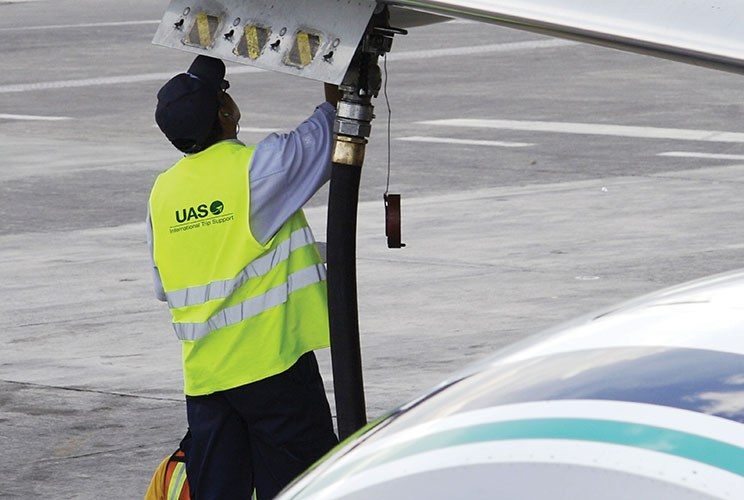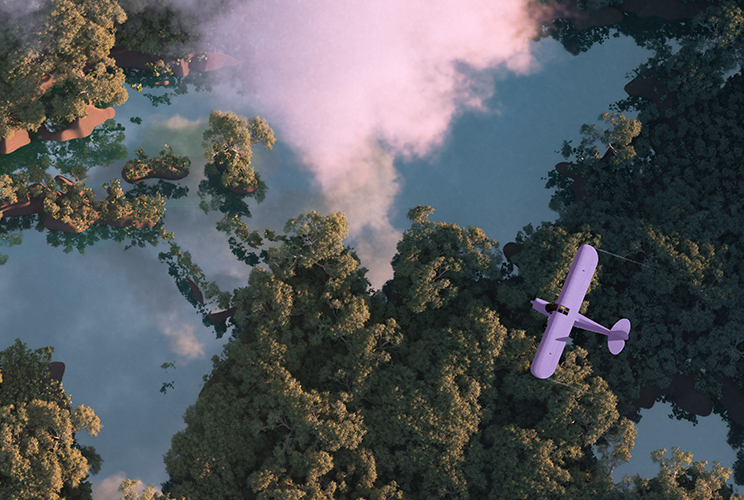 Taxation and Emissions Regulation Advisory Solutions
Through our strategic partnership with FCC Aviation, we help clients comply with 16 different aviation tax schemes in the UK, France, Belgium, Germany, Italy, Austria, Norway, Sweden, Portugal, United States and Australia.
U.S. Customs and Border Protection Reimbursable Services Program (RSP)
As a member of the U.S. Customs and Border Protection Reimbursable Service Program (RSP), UAS can request and pay for CBP overtime services at 12 U.S. entry ports to enhance operational flexibility and efficiency for clients.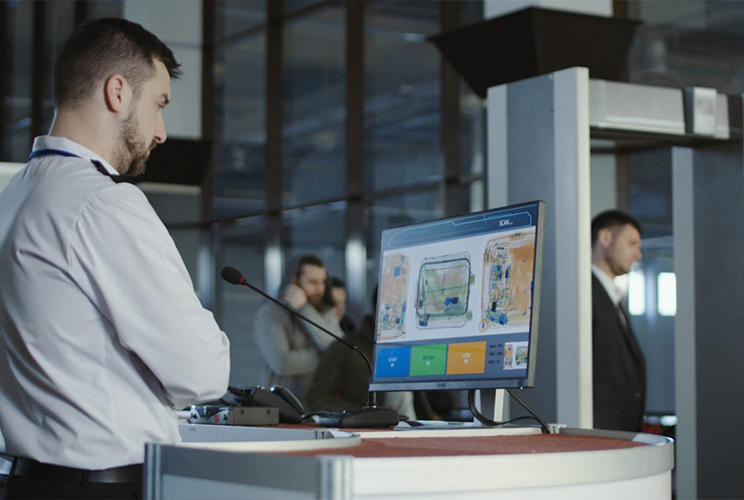 UAS Global Trip Manager®
Learn more about UAS Global Trip Manager and revolutionize how you plan your missions.