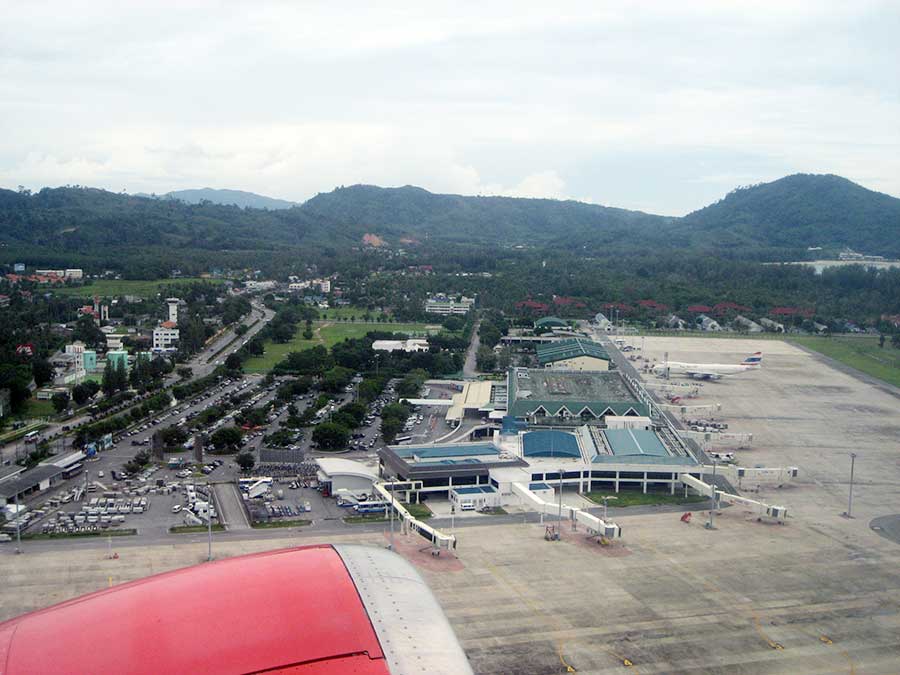 Blog
Phuket Airport / VTSP
Go back to main page
Thailand's Phuket airport is the second busiest airport in Thailand. Millions of passengers visit Phuket each year to enjoy its stunning beaches and other tourist attractions. Phuket International Airport (VTSP), the gateway to Phuket Island, is a paradise for tourists in the southern part of Thailand. This island and other nearby provinces are popular resort areas and this airport receives a large number of passengers from all over the world, playing an important role in the promotion of travel and tourism in the southern region.
Today, ten airlines serve this airport with more than 2,900,000 passengers, 27,000 flights and 12,000 tons of cargo being handled per year. It's also a destination for which operators and private individuals require flight and trip planning support.
Aircraft parking at Phuket
With the current parking situation at VTSP, wealthy flyers often face restrictions at this preferred destination which bans overnight parking for executive jets. This has been an on-going issue for quite a period, and although the Royal Thai Navy was ready to provide a sanctuary for private jets on its vacant ground, it changed its regulation after AOT (Airport of Thailand) recently raised safety issues involving aircraft size. After a safety audit at Phuket airport, AOT is concerned that jets taller than 4.04 meters -the size of small airplanes- parked at the navy's ground could pose some danger for aircraft taxiing at the airport.
According to the statistical data, Phuket has as many as 100 private jets transiting each month during the high season; with each flight easily contribute 500,000 baht a day to the province's economy. However, operators are warned no overnight parking is available, and this often causes frustrations. They must divert to less preferred destinations such as Malaysia's Langkawi Archipelago in the Andaman Sea or elsewhere within Thailand with less traffic. This creates a huge economic impact for Phuket.
Despite the fact that parking is a huge issue at Phuket, there is some hope. Charoen Pokphand (CP) Group's (Thailand's largest private corporate which consists of three core businesses that operate in agriculture, food, retail, distribution, and the telecommunications industries) plans to consolidate its aviation-related business and build a private jet terminal in Phuket. Subsidiary Siam Landing Flying Co. (SLF) has won approval from AOT to construct and run a private jet terminal and provide support services to general aviation operators. When completed, the new facility will be the second of its kind in Thailand after the one at Bangkok's Don Mueang (VTBD) airport. In addition, SLF has also obtained a seven-rai plot adjacent to Phuket airport for the development of the terminal and fixed-base operator (FBO) facilities. The project cost is estimated at 200 million baht, with facilities operating in 18 months.