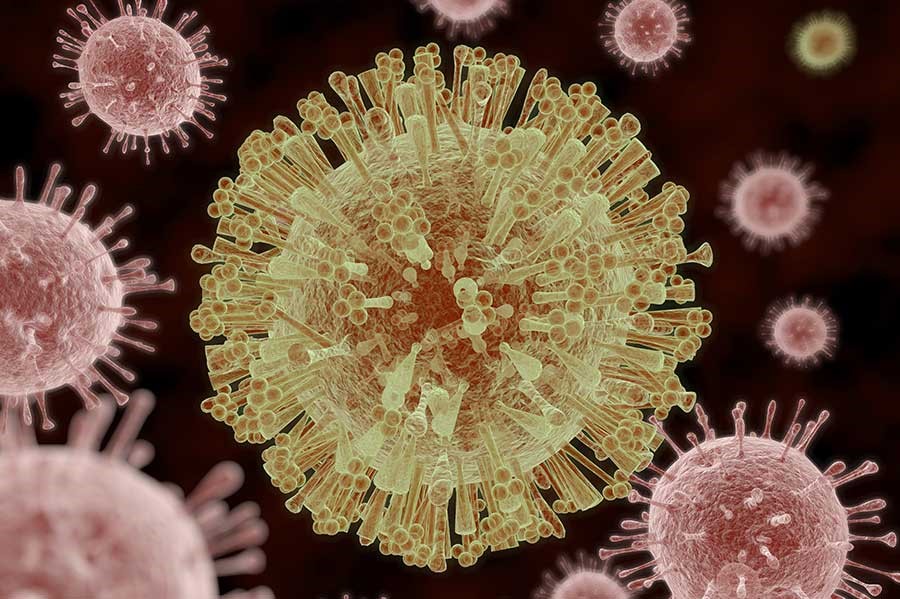 Blog
Top 10 Questions about Zika for U.S. Operators
Go back to main page
The Zika virus is a global healthcare concern. In recent times, there's been a lot of rumors about its spread into America. Naturally, this has created many concerns for U.S. operators. Below, we list the top ten questions and answers about Zika.
1. What is Zika?
Zika is a disease caused by the Zika Virus, and it is primarily transmitted to people who are bitten by infected mosquitos. Symptoms are generally mild, lasting from two to seven days, and include fever, rash, joint pain, and conjunctivitis (red eyes). The disease is rarely serious enough to require hospitalization or to cause a fatality. The specific carrier is the Aedes species mosquito, and this is the same species that carries Chikungunya and dengue.
2. Why is Zika suddenly in the news?
Zika was first detected in Africa and Asia years ago, however, it was discovered in Brazil in 2015 – signaling the formal arrival of the virus in the Western Hemisphere. With the approaching Olympic Summer Games in Rio de Janiero, there's been mounting concern over the growing outbreak. Brazilian medical officials believe that the disease is linked to two other serious illnesses: Microcephaly in newborn infants and Guillain-Barré syndrome (GBS). For the other minor cases of Zika, the symptoms are similar to having the flu.
3. What are these conditions?
Microcephaly is a condition whereby infants are born with abnormally small heads and deformed brains. This is why pregnant women are at such high risk for this disease.
Guillain-Barré syndrome (GBS) is a rare condition that affects the body's immune system, causing it to attack part of the peripheral nervous system. It can also cause temporary paralysis. In the most severe cases, the condition can be life-threatening due to interference with breathing, blood pressure or heart rate.
4. What are the odds of contracting Zika? Who is most at risk?
One in five people bitten by infected mosquitos develop fever and joint pain. If you live in or travel to areas where cases of Zika has been documented and have not had it previously, you could get the disease from infected mosquitos.
5. How do I know if I have Zika?
The symptoms usually surface two to seven days after being bitten and can last for two to seven days.
6. What can I do to prevent getting Zika?
As of now, there is no effective vaccine available, so you have to protect yourself from being bitten by infected mosquitos:
• Be sure to wear long sleeves and long pants.
• Try to stay indoors with air conditioning; make sure there are screens on windows and doors.
• Only use Environmental Protection Agency (EPA)-approved and registered insect repellents.
• Do not use insect repellents on infants under two years of age; use clothing and mosquito netting to protect them.
• Permethrin is also effective for treating clothing.
• Use a mosquito net over your bed if you are sleeping in a tropical area or outside.
7. What should I do if I get Zika?
Treat the symptoms by following these steps:
• Get plenty of rest
• Drink plenty of fluids to avoid dehydration
• Take medicine such as acetaminophen to help manage the fever and joint pain
• Do not take aspirin or other non-steroidal anti-inflammatory drugs (like ibuprofen)
8. If I get Zika, do I need to take steps to protect others from it?
During the first week of the infection, the virus can be found in the blood stream and can be passed on to uninfected people through mosquito bites. To avoid infecting other people, avoid getting bitten by mosquitos during the first week.
If you are pregnant and experience any of the Zika symptoms within two weeks of traveling to an area with documented Zika cases, see your healthcare provider.
9. Once I get Zika, can I get it a second time?
People who get Zika once are usually protected from getting it again.
10. What is the situation with Zika in the United States?
All U.S. cases are directly related to travel outside of the U.S., meaning no U.S. cases of Zika can be attributed to local mosquito bites.
The number of these cases is expected to increase, as well as the likelihood that infected people in the U.S. will be bitten, and the infected Aedes mosquitos, found throughout the Western Hemisphere, will begin to spread the virus locally within the U.S.
At present, cases of Zika have been reported in the following states and territories:
Alabama
Arkansas
California
Delaware
District of Columbia
Florida
Georgia
Hawaii
Illinois
Indiana
Maryland
Massachusetts
Minnesota
Nebraska
New Jersey
New York
Ohio
Oregon
Pennsylvania
Tennessee
Texas
Virginia
Commonwealth of Puerto Rico
U.S. Virgin Islands
American Samoa