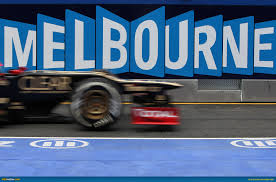 Blog
Australian Grand Prix 2015
Go back to main page
The 2015 Formula 1 Australian Grand Prix gets underway in Melbourne on March 15. Here's what you need to know if planning on traveling to Albert Park, Melbourne for the Grand Prix action.
Australian Customs & Immigration
For Passengers
Passengers will require a visa to enter Australia. This must be issued prior to arrival by Australian missions overseas; travel agents; or at www.immi.gov.au
There is an exemption for holders of an : traveling as tourists or on business, obtained prior to departure for Australia.
If you hold an electronic Visa remember that it is verified using Australia's Advance Passenger Processing (APP) system. This requires the details of the travel document that contains the visa.
For Crew
A passport is required for any flight crew entering Australia.
Operational Crew must hold a valid passport; an Airline Identity Card and be registered with a Crew Travel Authority (CTA), which can be issued online at www.immi.gov.au
Positioning Crew must hold a valid passport; and a Crew Travel Authority (CTA); and a letter from the employer certifying that the person is an aircrew member, stating the purpose of travel and the arrangements to leave the country.
Note: Admission of visitors arriving from Guinea, Liberia or Sierra Leone or who have recently visited those countries is subject to prior approval from Entry Operations Center (EOC).
Baggage Clearance
If your final destination is not an international airport or there is a long connection time, baggage will be cleared at the first port of entry. Otherwise, baggage will be cleared at the final destination.
Airport Embarkation Tax
No Airport Tax is levied on embarkation at the airport
Airports
International airports near Melbourne:
Melbourne Airport is 27 km and a 35 min drive away
Domestic airports near Melbourne:
Essendon Airport is 19 km and a 20 min drive away
Avalon Airport is 48 km and a 40 min drive away
King Island Airport is 245 km away
Albury airport is 335 km away
Portland Airport is 373 km away
Regulations
Overflight / Landing Permits are not required for private flights
Non-Scheduled Commercial Flights do not require overflight permits as the slot and flight plan act as a permit (landing permits are required)
The lead time for landing is 3 days
Landing permit validity is for 24 hours
Slots can be arranged at short notice but usually requested as soon as the schedule is confirmed
Fuel Service
UAS offer supply via truck/bowser and hydrant fuel delivery
JET A1 is readily available
Note: Any congestion is hard to predict, variables such as weather and aircraft diversions can affect things very quickly.
Location & Accommodation
Albert Park is in the Australian state of Victoria.
Latitude: -37.8419444444
Longitude: 144.95
UTC/GMT +11 hours
There is a wide variety of hotels located close to Albert Park. Here are just a selection of the hotels located within 2km: Middle Park Hotel, Hilton Melbourne South Wharf, City Park Hotel, Bayview Eden Melbourne, Crown Promenade, Royce Hotel and Crown Interpol.
Roads:
Albert Park is accessible by using Port Road which links the suburb to Port Adelaide and Adelaide city center, and West Lakes Boulevard, which connects Albert Park to the shopping facilities at West Lakes.
Albert Part is 3 km from Melbourne.
Here are a list of cities within 5km of Albert Park:
South Melbourne
South Wharf
Southbank
Port Melbourne
Saint Kilda West
Docklands
West Melbourne
Windsor
Prahran
South Yarra
North Melbourne
East Melbourne
Richmond
Public transport
Visitors can choose from three forms of regular public transportation.
Metro – Albert Park is serviced by public transport run by the Adelaide Metro
Trains – The Grange railway line passes the suburb at Albert Park station
Buses – The suburb is serviced by bus routes run by the Adelaide Metro
UAS Asia-Pacific Headquarters (Hong Kong)
17th Floor, 88 Lockhart Road, Wanchai, Hong Kong
Tel: +852 3975 3975
Fax: +852 3576 3553
Email: hkg@uas.aero