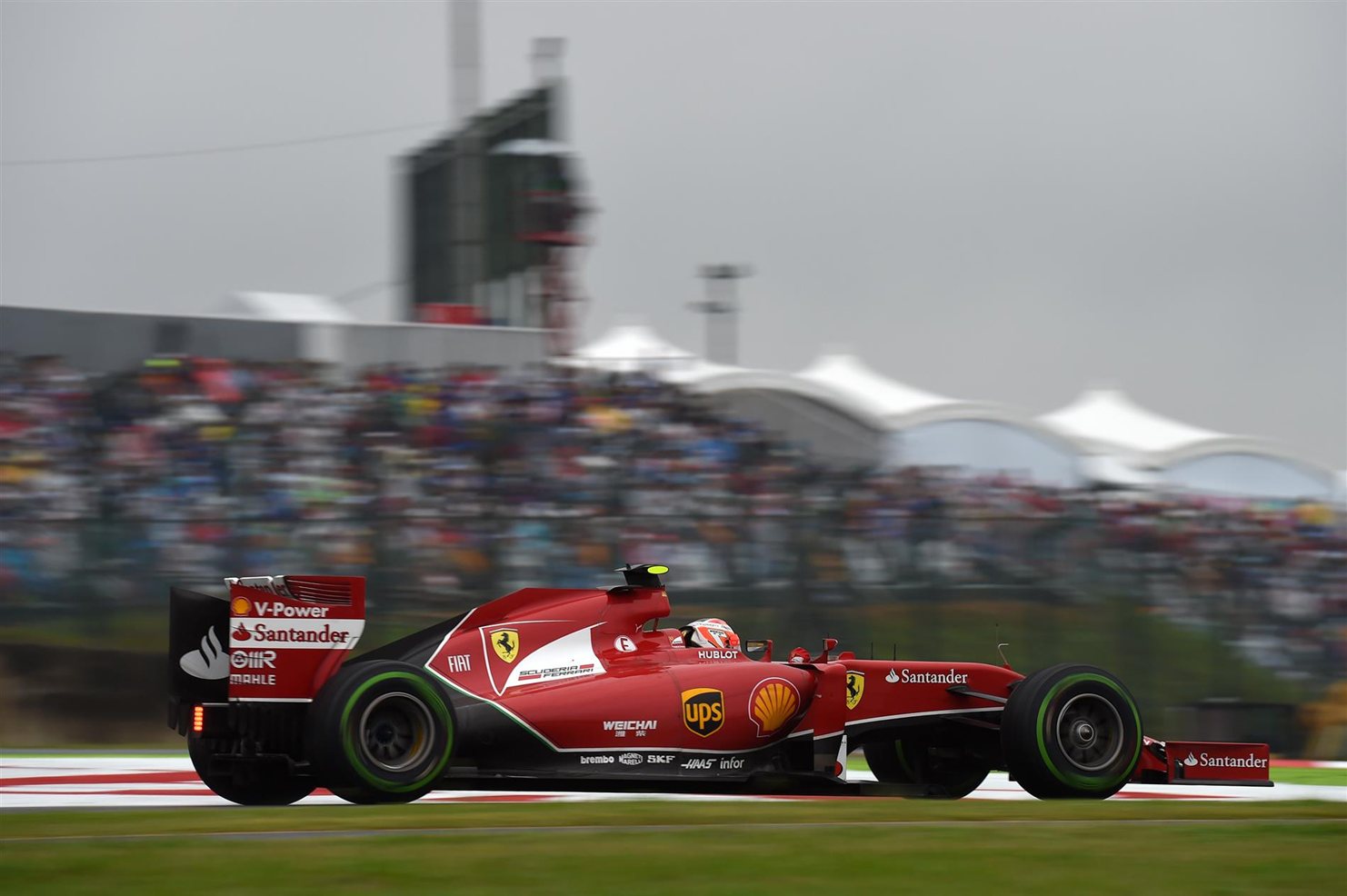 Go back to main page
The Formula 1 Chinese Grand Prix takes place from April 10th to 12th at the Shanghai International Circuit. Large numbers are expected to gravitate towards the circuit to enjoy what is one of the most popular sporting events in the region. We've compiled some important information to help you plan your trip and navigate the city.
Airports
Shanghai Hongqiao International Airport (ZSSS) and Shanghai Pudong International Airport (ZSPD) are located closest to the city, ZSSS is a 30-minute drive and ZSPD is 1hr.
Both airports have full services and credits available.
Airport slots will be granted automatically once the landing permit is approved.
Requests sent to CAAC and could take at least two working days to process. UAS can apply for the permit and slot on behalf of our client.
Arrivals/Departures 
Peak hours are generally the same for both airports – ZSSS and ZSPD: 0000-0300UTC, 0800-1200UTC.
A delay of about 1-2 hours on departure flights may be experienced.
There are no specific deviation restrictions for arrival flights provided they are in the same day.
Chinese Immigration
All passengers and crew members will need a valid visa in order to travel to China.
However, there is a 72hr transit visa available for visitors passing through Shanghai whilst traveling from one country to another. It means they can enter visa-free so long as the duration of their stay is under 72 hours and the inbound and outbound port is Shanghai.
This visa is not applicable to crew members but passengers from the following 45 countries only: Argentina, Australia, Austria, Belgium, Bulgaria, Brazil, Brunei, Canada, Chile, Cyprus, Czech Republic, Denmark, Estonia, Finland, France, Germany, Great Britain, Greece, Hungary, Iceland, Ireland, Italy, Japan, Latvia, Lithuania, Luxembourg, Malta, Mexico, Netherland, New Zealand, Poland, Portugal, Qatar, Republic of Korea, Russia, Romania, Singapore, Slovak, Slovenia, Spain, Sweden, Switzerland, Ukraine, the United Arab Emirates and the United States of America.
No NOTAMs will be issued for the event.
In ZSSS all passengers and crew clear customs and immigration at the FBO.
In ZSPD all passengers and crew clear customs and immigration in the VIP Lounge.
NOTICE//ZSSS//ABACE
1. Only exhibition aircrafts are accepted in ZSSS during 10APR-12APR and 15APR-17APR.
2. Non-exhibition aircrafts are not allowed to park over 24 hours during 01APR-09APR, 13APR-14Apr and 18APR-22APR.
3. Parked flights that cannot provide confirmed departure schedule from ZSSS are required to ferry to other airport before and including 10APR.
Other Airports
Hangzhou Xiaoshan International Airport/ZSHC – 1.5hr drive from Shanghai.
Nanjing Lukou International Airport/ZSNJ –  2hr drive from Shanghai.
There are no parking restrictions at these airports.
Accommodation
It's advised to book accommodation as early as possible as room rates are expected to rise ahead of the F1. The circuit is more accessible from the Western side of the city making it the most popular choice for revelers. UAS can help to source a hotel room with a competitive rate for our client.
Circuit location
Shanghai International Circuit's address is No. 2000 Yining Rd. Jiading.
1)Shanghai-Nanjing Expressway (A11) – Jiading-Jinshan Expressway (A5) – Baoan Highway ramp up – AnChen Road – South Inner Ring Road – tunnel entrance.
2)Hujia Expressway (A12) – Malu ramp up – Baoan Road, AnChen Road, South Inner Ring Road, No. 1 tunnel entrance.
Driving
Shanghai traffic rush hours are between 0730-0930LT and 1600-1900LT. Motorists can expect more traffic delays on Friday afternoons.
Additional Information
Transportation, accommodation and parking will be extremely limited during the course of the F1. This is why it's vital for operators to send us their request/schedule as soon as possible.
Every year, the ABACE (Asian Business Aviation Conference & Exhibition) Air Show is held at Shanghai Hongqiao International Airport (ZSSS). This year it's being held from the 14-16th of April. The ZSSS airport will be restricted for any aircraft not attending the air show. Details of the restrictions will be released in early April.
If you have any questions or need assistance with travel and accommodation for the Shanghai F1 Grand Prix, please contact UAS' Ground Support.
UAS Asia-Pacific Headquarters (Hong Kong)
17th Floor, 88 Lockhart Road, Wanchai, Hong Kong
Tel: +852 3975 3975
Fax: +852 3576 3553
Email: hkg@uas.aero
Beijing Regional Office (China)
907, Silver Tower, Dong San, Huan, Beijing, China
Tel: +86 10 6410 6588
Fax: +86 10 6410 6588
Email: china@uas.aero
UAS Middle East Headquarters (UAE)
UAS Building, DAFZA, P.O.Box 54482, Dubai, UAE
Tel: +971 4 299 6633
Fax: +971 4 299 6777
SITA: DXBWZ7X
Email: dxb@uas.aero
Note:
Restrictions for ZSSS:
No take-off or landing allowed to or from the East or Northeast direction
No take-off or landing allowed between 1600-2159LT
One aircraft shall not occupy more than two (inclusive) slots during the period (0000-1359LT) at the same day.
Restrictions for ZSPD:
One aircraft shall not occupy more than two (inclusive) slots during the period (0000-1359LT) on the same day.