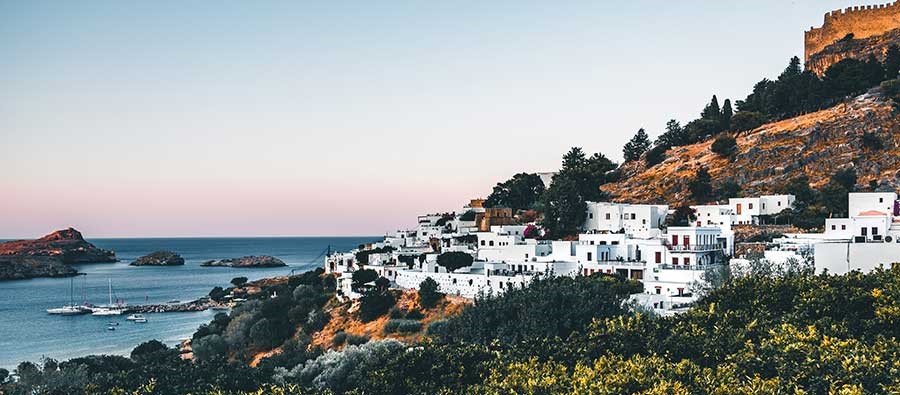 Go back to main page
Flying to Greece: Greece opened on June 15, easing international air arrival restrictions and allowing visitors to fly into airports throughout the country. However, this reopening only applies to countries where the spread of the coronavirus has been contained to low levels. Here's what you need to know.
Immigration
All non-EU citizens are prohibited to enter the country with the exemption of citizens of Australia, Canada, Georgia, Japan, Morocco, New Zealand, Rwanda, South Korea, Thailand, Tunisia, Uruguay, and the UAE. Other exemptions include:
Family members of EU citizens
Citizens of Schengen member states and their family members
Those travelling for essential reasons, including health, business, imperative family reasons, and persons in need of international protection
Healthcare professionals and health researchers designated to the Greek healthcare system
Citizens of developing countries who are long-term residents or hold a residence permit of an EU or Schengen member state
Government members, diplomats, staff of international organizations, military personnel and humanitarian aid workers in the exercise of their duties
Passengers in transit
Aircraft flight crew
Non-EU and non-Schengen citizens travelling for imperative family or business reasons provided that the relevant authorization has been obtained by the Hellenic consulate
Health screening
Visitors will be subject to random health tests upon arrival. Once tested, the visitor is free to move to their destination. If the test result is positive, a 14-day quarantine under supervision is required at the passenger's destination.  All passengers on international flights must fill in the electronic passenger locator form (PLF) published here one day before arrival.
Before boarding passengers, operators and airlines must check the confirmation e-mail upon submission of the PLF which is a compulsory travel document. Families can also be accepted with only one joint PLF confirmation e-mail. A valid PLF form with a QR code is considered necessary to enter any entrance gate of the country. Families can also be accepted with their PLF unique QR code. Operators that fail to comply with the checking obligations will be responsible to absorb the cost of the passengers' repatriation.
Crew
Crew are exempt from all restrictions.
Long-term parking
Prior permission is required for long-term parking (over 46 hours) for an aircraft arriving at Athens International Airport.
For support with your flight operations to Greece, contact UAS