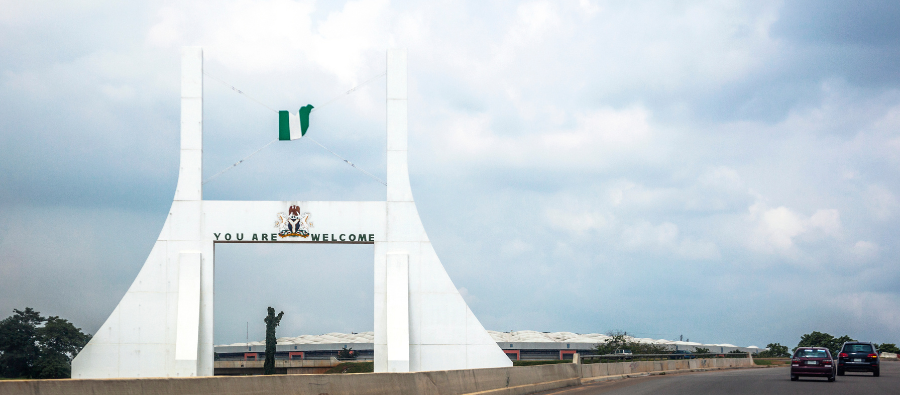 Blog
Heavy air traffic expected for Nigerian Presidential Inauguration 
Go back to main page
Nigeria is preparing to inaugurate its 8th President, Bola Tinubu, on May 29. 
Africa's largest democracy is anticipating heavy air traffic of foreign Heads of State and dignitaries ahead of the inauguration ceremony. 
Here's what operators need to know before planning trips to Nnamdi Azikiwe International Airport, located approximately 20 km (12 miles) west of Nigeria's capital, Abuja. 
Nnamdi Azikiwe International Airport
 

IATA code: ABV 

 

ICAO code: DNAA 

 

Elevation: 1123 feet MSL (342 m MSL)

 

Longitude: 007-15-47.4112E (7.26317)

 

Latitude: 09-000-24.4446N (9.00679)

 

Magnetic Variation: 0.2 W 

 

Runway

11844 x 148 feet / 3610 x 45 meters

 

Fuel types: Jet A1

 
Operational Information 
Landing permits, flight clearances, and diplomatic clearance are mandatory for all non-scheduled flights

 

Diplomatic clearance for government related flights must be arranged via the related MOFA / embassy

 

Not all expected aircraft can be accommodated on the ground in DNAA due to congestion

 

Heads of States will be prioritized for parking and on first arrived, first allocated basis

 

Other flights that cannot be accommodated at DNAA would be asked to drop off VIP and reposition to alternate airports such as DNKA, DNKN, DNMM

 

Handling, ground transport, hotels, fueling, catering and other services will be overstretched during this period

 

At present, there is an adequate supply of fuel at the various airports including DNAA and barring any unforeseen issues, suppliers should be able to cater for the needs of all visiting aircraft. Cards are not accepted here for payment, but operators should ensure to book their fuel, confirm, and have Fuel release double checked with local IPA to guarantee supply. Otherwise, the last resort will be cash payment

 

Additional supervisions are recommended as a double check to service providers who will be overstretched at this period

 

When repositioning to another airport becomes necessary, DNMM and DNKN are top recommendations. Avoid domestic airports which are not open 24 hours to ensure aircraft are safe. Fuel is also not readily available at a number of these domestic airports

 

Abuja itself is generally safe, likewise Lagos, and the authorities are taking special precautions and additional security measures during this period. A lot of caution needs to be exercised if flying to airports in the Northeastern part of the country with a history of unease such as DNMA

DNAA and alternate airports DNKN and DNMM are not slot coordinated and open 24/7

 

Landing permit lead time is 24 hours but can generally be obtained in six hours

 
For support with your flight operations to Abuja, contact UAS