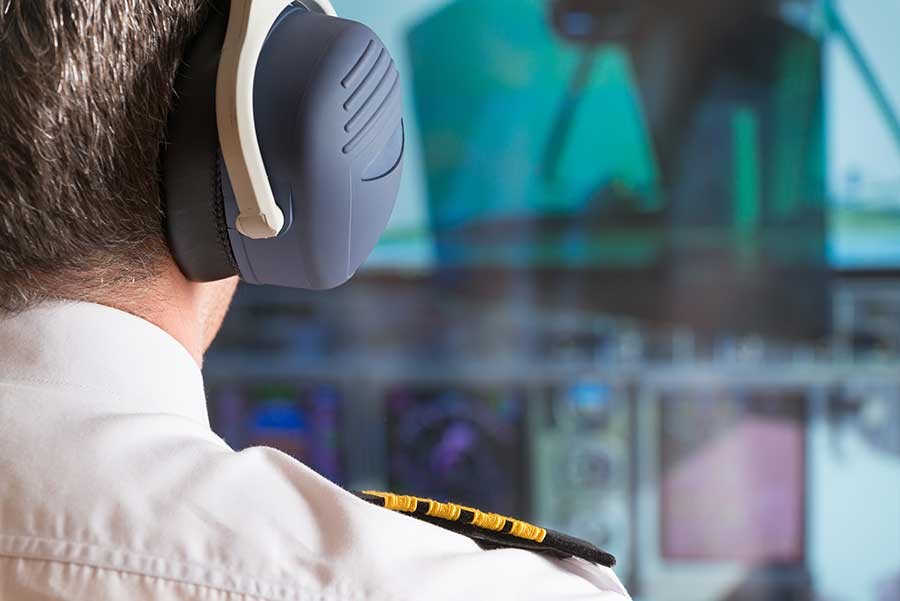 Blog
How Bad is the Pilot Shortage?
Go back to main page
In the early-to-mid 2000s, regional and global air travel – air cargo, commercial and business aviation specifically – was predicted to hit record-breaking levels between 2015 and 2020. Now, based on the unprecedented growth in these sectors over the past ten years, there's widespread talk of too few pilots to support global air travel. So, how bad is the pilot shortage?
The whole world is experiencing a pilot shortage – one that was predicted many years ago and is expected to continue for many years to come. Currently, the world has roughly 281,000 airline pilots, and Boeing has projected that 558,000 airline pilots will be needed over the next 17 years. That said, will this issue go from bad to worse?
How bad is the pilot shortage?
This shortage isn't just a Middle East and Asia concern, where the aviation industry seems to be exploding. With baby-boomer pilots reaching retirement age, an explosion of new destinations being added by international carriers, unprecedented economic growth in emerging markets, newer, better long-range business jets on the market, inexpensive oil… The laundry list of contributing factors for the pilot shortage goes on.
The growing uptick in commercial air travel has major air carriers around the world scrambling to add new routes and hire more flight crews to support passenger demands. When you combine that with ever-increasing pressures to improve the passenger experience at the world's busiest airports – meaning fewer late arrivals and canceled flights, shorter customs and security lines, and the like – airlines are facing some real challenges at multiple levels.
In the U.S., airlines are constantly being railed against for an apparent indifference to passenger rights and unending rate hikes, one after the other. Also, the shortage has been reportedly exacerbated in the U.S. by the recent 2013 pilot qualification rule, a by-product of the Airline Safety and Federal Aviation Administration Extension Act of 2010. This law arose in the wake of the deadly crash of Colgan Air Flight 3407 in 2009, which killed 49 passengers and one person on the ground near Buffalo, New York.
The 2013 rule, which provided a complete overhaul of pilot duty time and training and qualification standards, specifically calls for new pilots to have a minimum of 1,500 hours of flight time and hold an airline transport pilot (ATP) certification. This is considered such an overcorrection in the requirements that the U.S. Air Force chief of staff spoke out against the 1,500-hour requirement, and two pilots' unions are bringing lawsuits against airlines over the matter.
Previously, airline pilots needed only a commercial pilot certification with instrument rating, equating to 250 hours of flight time. And it's the new flight-time requirement, coupled with the cost of flight training and certification that is blamed for young people opting for non-aviation-related careers.
Regional airlines are having to dig deeper and deeper into the coffers to pay more competitively just to attract new pilots and crew. First officers are being offered $10,000-15,000 USD (and more) in signing bonuses.
Traditionally in the U.S., regional airlines scout flight schools and universities to find the best and brightest aviation recruits; they put them through flight training, sponsor them for flight instructing, and hope they keep their promises to sign on as first officers and copilots once they meet their flight-time requirements. Then, just as these new pilots get settled in, they are recruited away by the major airlines, who by their very nature, are in a perpetual state of hiring.
The story is similar, if not the same, for the rest of North America and in Europe, the Middle East, and Asia. Recruiting and repatriating pilots away from competitors is a booming business. Major airlines and recruitment agencies hold highly promoted recruitment fairs merely to find qualified pilots. These recruiters are using more than enticing salaries to attract established pilots: they promise regular rosters under 90 hours, lower fatigue levels, and often, retention bonuses. Airlines have increased tuition reimbursements and developed programs to transition ex-military pilots into private sector jobs.
Some airlines, like Boeing, are adopting ab initio programs designed to identify, recruit and train select pilot candidates for specific roles within the airlines. This approach has had success in Europe and other places and may become more common to combat the global pilot shortage.
The pilot shortage isn't going away anytime soon, and there will be much more debate over how bad it is and how to fix it. For future updates on this topic, visit UAS Blog regularly.