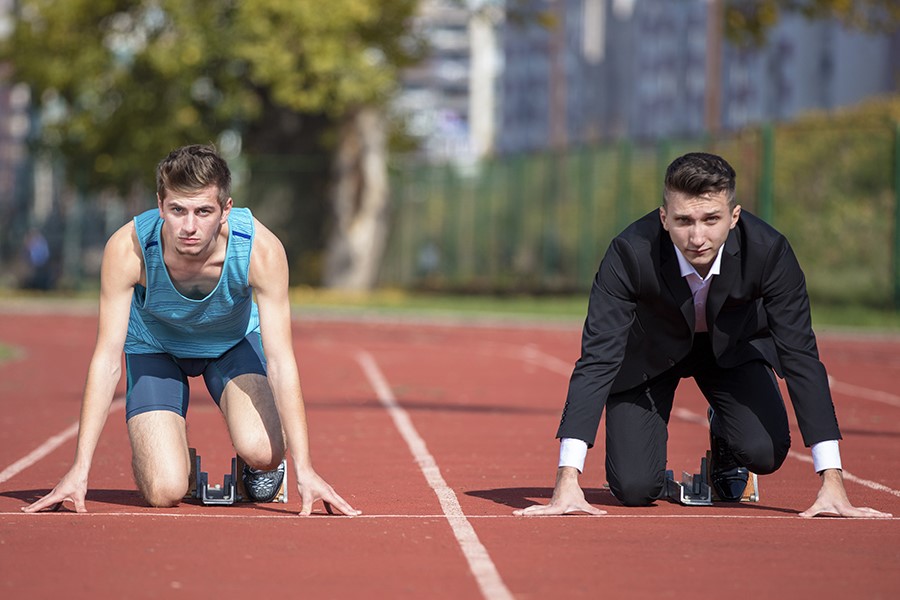 Blog
Performance driving Success: The Similarities of Sport and Business
Go back to main page
Performance driving Success: The Similarities of Sport and Business: Sport develops skills, exposes character, and requires certain personality traits; business is no different. The two spheres share much in common: Success in both sport and business is the result of great performance. The first and most crucial component is passion, this is the incubator for all the other traits required such as perseverance, grit, and dedication. Strategically, both sport and business employ skills like planning, execution, and reviewing. The primary goal cannot be simply to win: no team, athlete, or company enters competition with this as their only goal. Passion for the sport or the industry inspires athletes and innovators to become the best they can possibly be, and this inevitably leads to success.
Strategizing and Solution Seeking
Competing well in sport means being willing to identify issues with play and constantly working on improving technique and efficiency. Competition in business is focused on the provision of great products or services that solve customer issues while increasing revenue and decreasing costs. So, to compete in either discipline, strategists must constantly plan, execute, implement, and review performance and find solutions where necessary. 
Putting in the Time
An obvious one, but always worth mentioning. Attaining greatness in sport relies on hours of skill refinement, fitness training, practice, and mental preparation. Getting to the top of your game in business also requires a willingness to put in the time through hours and hours of hard work. This also develops perseverance which is required to enable winners to recover from the highs and lows of sport and business.
Taking Advantage of Opportunities
Business performance relies on seizing opportunities to better deliver to customer expectations, expanding into new markets, and constantly engaging and building relationships to sustain growth. Sport also relies on seizing opportunities, both in terms of improving physical ability and technique and exploiting the weaknesses of competitors.
Being a Team Player
Crucial for team sports and effectively working within an organization, being a team player means contributing to a common goal. It also means being able to have complete loyalty to, and trust in, your fellow teammates. Leadership is key in both disciplines, and although a sports team will be led by the Captain, and a company by executive management, team members should always be consulted during decision-making processes to maintain high morale.
Owning Responsibility
Having good ethics and owning responsibility for your decisions and actions are important traits for sports and business. The power of a team is compounded by the assorted skills and strengths of many working together; everyone has a function, and every function is important to ensure performance levels are maintained. However, it is still paramount that individuals understand that they are one link in a long chain, and a chain is only as strong as its weakest link.
These are a few examples of the common actions and mindsets necessary to excel in sport and in business. Ultimately, the common goal is to improve efficiency and perform better than any of your competitors. Sport can teach us a lot about business and vice versa.
For more Executive Insight, visit UAS Blog regularly.