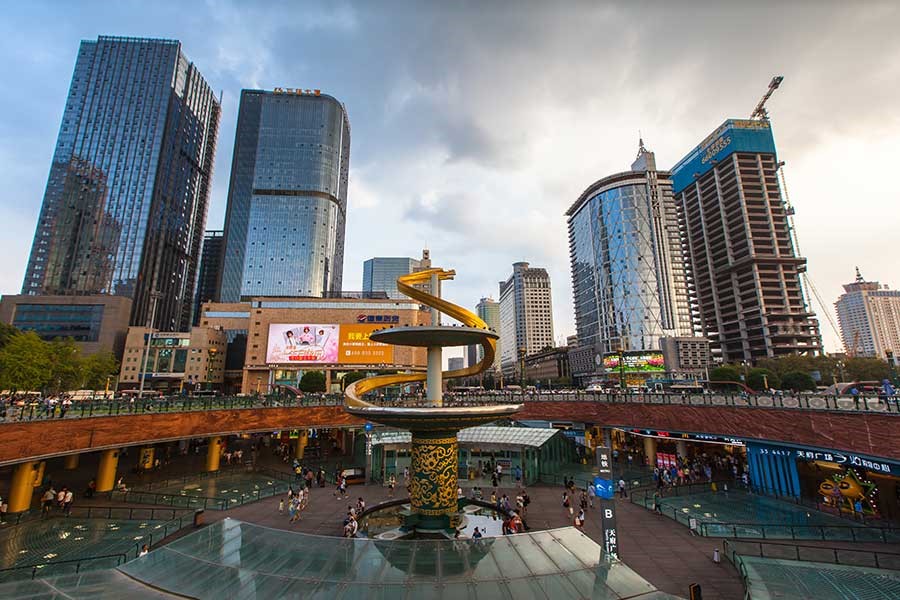 Blog
A Second Gateway to Chengdu
Go back to main page
As Chengdu prepares to host World Routes 2016 from September 24-27, we look at what's planned for Sichuan province's second gateway – Tianfu International Airport. 
The development of a second airport for Chengdu so it can become the third largest aviation hub in China is underway with the construction of Chengdu's Tianfu International Airport. With its opening, Chengdu will become the third city in China to have two international airports.
Tianfu International Airport is currently under construction at Lujia, Jianyang, which is roughly 50 kilometers southeast of the center of Chengdu. The airport will serve the greater Chengdu area, the capital of Sichuan province and a major air hub, and will act as a support to Chengdu Shuangliu International Airport (ZUUU).
Construction is set to be completed by 2019, with the official opening of Tianfu International Airport taking place in 2020.
Airport Infrastructure
The airport will contain six runways (Level 4F standard) and two terminal buildings, giving it the capacity to serve 80 – 90 million passengers annually.
Transportation Infrastructure
Ground connectivity to and from Tianfu International Airport will be facilitated through the construction of the following:
An expressway to Chengdu
Ziyang City – Jianyang City Highway
Jianyang City – Renshou County Highway
Chengdu Metro Line 18 (Chengdu South Railway Station)
Chengdu Metro Line 19 (Chengdu Shuangliu International Airport)
A rail connection between Chengdu East Railway Station and Ziyang
A rail connection between Chengdu East Railway Station and Zigong