Your Local Partner with Global Reach
We're a global network of aviation professionals creating bespoke solutions to improve and simplify business and commercial aviation operational efficiency at every step of the value chain. Offering a one-stop shop for all aviation needs, we deliver a powerful combination of solutions including trip planning, supervision, executive travel, and air charter to enhance the customer and crew experience, making the impossible, possible.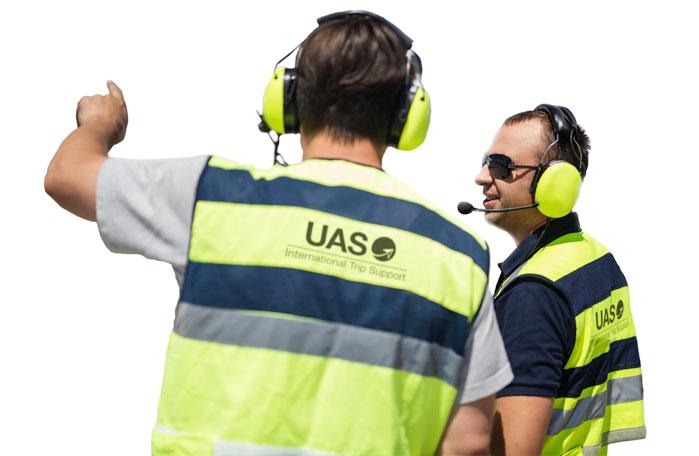 The eu-LISA IT system is going live this September for all operators organizing missions to Europe. Privately operated aircraft, owned by a private individual or organization, conducting non-commercial flights under NCC/NCO rules are not required to comply with EES and ETIAS requirements, even in the cases with professional paid crew members.
EBACE, like all other major industry events, is the perfect opportunity to inspire idea-sharing and create synchronicities. We at UAS wanted to bring different experts together to share their visions and hopes for the future, to give their companies a platform, and to support their ambitions to bring our industry forward. Therefore, we created The Forward Discussion and invited diverse experts to join us at our booth and discuss some of the most prominent trends in business aviation. Our second panel centered on sustainability and posed the question: How can we create a sustainable future for business aviation?
On the UK's exit from the European Union on 31 December 2020, the UK CAA took over the responsibility from EASA for administering TCO Authorisations in respect of all commercial services undertaken within UK territory. The United Kingdom's departure from the European Union, and withdrawal from the European Air Safety Agency (EASA), have led to a number of changes to the basis through which the UK authorizes the initial safety evaluation procedure of foreign commercial air carriers.