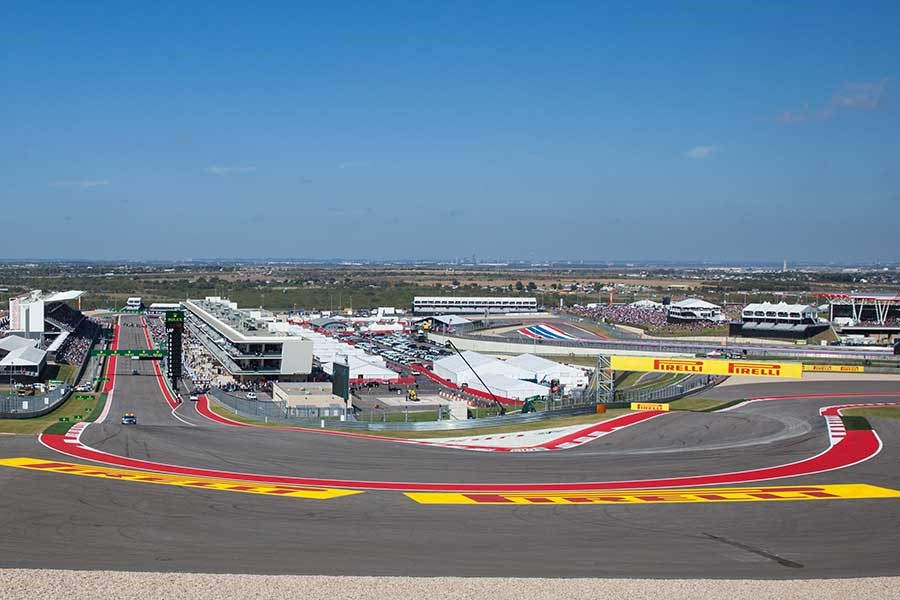 Blog
U.S. Grand Prix 2017 Austin, Texas
Go back to main page
U.S. Grand Prix 2017 Austin, Texas: The U.S. Grand Prix gets underway at Circuit of the Americas in Austin, Texas, this October 20-22. Here is the operational information for Austin's two airports.
Austin Bergstrom International Airport
ICAO: KAUS
IATA: AUS
Latitude/ longitude: N30-11.7/W097-40.2
Elevation: 542 ft.
Runway length: 11483 ft.
Magnetic Variation: 06 E
Fuel: JET / AVGAS
Location: Texas
Time zone: UTC/GMT -5 hours
Austin Executive Airport
ICAO: KEDC
IATA: EDC
Latitude/ longitude: N30-23.8/W097-34.0
Elevation: 620 ft.
Magnetic Variation: 05E
Fuel: JET / AVGAS
Location: Texas
Time zone: UTC/GMT -5 hours
Operational Information
TSA WAIVER may be required for private and non-scheduled flights
There are no parking restrictions
Note:
There are no NOTAMs in effect with relation to this event.  However, that is likely to change as the event nears.  Pilots are asked to check NOTAMs and with their local handlers before operating into these airports for any possible restrictions prior to the event.
Immigration
Passengers
A passport is required and all visitors must hold return/onward tickets
Any visitors who have visited Guinea, Liberia or Sierra Leone within the previous 21 days must enter at Atlanta (ATL), Chicago (ORD), Newark (EWR), New York (JFK) or Washington (IAD) and will be subject to screening and medical checks upon arrival
A visa is required
All visitors are required to hold proof of sufficient funds to cover their stay
All visitors must produce any documents required for their next destination
The following applies to those traveling under the U.S. Visa Waiver Program:
Each passenger must hold a passport (including biometric Emergency/Temporary passport) and be traveling as a tourist, on business or in transit. Passengers can make side trips to Canada, Mexico or Caribbean countries/islands, provided first entering the U.S. on a carrier participating in the Visa Waiver program (VWP). There will be no time extension given based on any of these departures.
Crew
The same regulations apply for crew member as for regular passengers.
Visa regulations for Airline Crews:
A D-Visa is valid for entry of aircrew members arriving in the USA on a flight operated by their own company
Such crew members must be listed as "crew" on the arrival manifesto
If an aircrew arrives on a flight of another carrier for the purpose of boarding a flight as a member of crew, they must have a valid C-1 visa
A Form I-95 must be filled out on arrival
For assistance planning your mission to U.S. Grand Prix 2017 Austin, Texas, contact hou@uas.aero