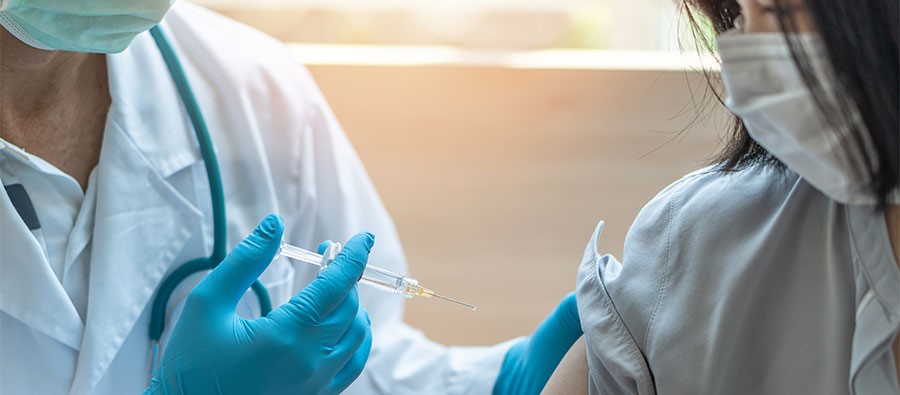 Blog
The COVID vaccine – Aviation's road to recovery?
Go back to main page
It's hoped that international air travel will enjoy a huge surge in demand next year as passengers are enabled to travel widely and unrestrictedly after the rolling-out of the COVID-19 vaccine all over the world. Throughout this year, countries have been focused on banning people from entering their borders on the chance they may be carrying the COVID-19 virus. Going forward, countries' internal policies surrounding the vaccine will undoubtedly vary. However, when it comes to welcoming international visitors, it's thought that many governments will insist they be vaccinated in order to be allowed to enter the state. This makes perfect sense as countries like Australia and New Zealand, for example, will want to retain the low numbers they've achieved through the strict containment efforts they've made this year.
Recently, we've been hearing more about the concept of 'vaccine passports' or 'health passports' – basically, apps that verify passengers' inoculation against COVID-19. These could potentially replace proof of a negative PCR test result that is mandatory to enter most countries right now. There are already some in existence and IATA is currently developing the IATA Travel Pass, expected to launch earlier next year.
Meanwhile, in the U.S., the Air Line Pilots Association recently advised its members against getting vaccinated because this will jeopardize their medical status for a long time into the future. The FAA began reviewing this concern just as a meeting of the Food and Drug Administration's Vaccines and Related Biological Products Advisory Committee went ahead last week. The outcome meant massive implications for the industry because if pilots can't get vaccinated, how will they be able to fly into foreign countries insisting all visitors are vaccinated? Happily, the FAA has now ensured pilots may be vaccinated against COVID-19 without risk to their medical certificate.
The bottom line – a lot of things have to be ironed out over the coming weeks and months and a lot of tough decisions will have to be made. I've no doubt that governments and international bodies, as well as our industry organizations, will work together to ensure the most positive outcome for all. At the end of the day, if all goes well, it looks like this vaccine is paving the way for aviation's road to recovery.
For more Executive Insight, visit UASBlog