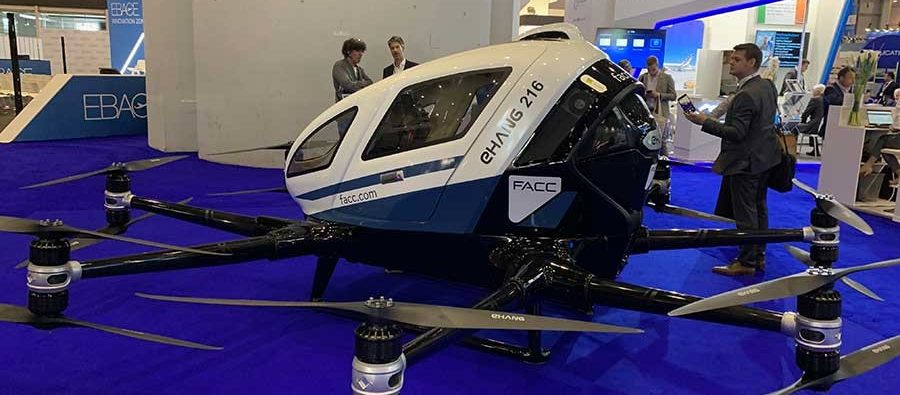 Blog
The Possibilities of Urban Air Mobility
Go back to main page
The Possibilities of Urban Air Mobility: There's been a massive interest and buzz surrounding urban air mobility in recent years. Following on from the disruptive introduction of unmanned aircraft systems and unmanned aerial vehicles, the possibilities attached to the development of urban air mobility are as fascinating as they are impressive. And with so many organizations leading the vanguard of this new industry, It's an exciting time for aviation.
In recent times, NASA has been actively advocating to find out how to make urban air mobility safe, unimpactful on the urban environment, and generally workable for mass usage. In June, at the NBAA-sponsored Uber Elevate Summit in Washington DC, the impressive innovations and advancements in electrically powered vertical takeoff and landing (eVTOL) and urban air mobility (UAM) were highlighted. And other industry heavyweights are also making it a priority with Honeywell investing in the development of technologies that further enable autonomous flight. Airbus has even established a new Urban Air Mobility unit with the aim of carving out a way for more efficient and sustainable city travel.
UAM has the power to transform business aviation. It refers to automated air transportation services that can be called on demand and are usually flown without a pilot. Ground traffic congestion is a massive issue all over the world. There are some cities where its not unusual to sit in dense traffic for hours in a day during the work commute. However, business travelers want speed and comfort above all, and there is nothing more inefficient as sitting in traffic gridlock. UAM offers a new way to get around that could totally transform business travel, making the experience even more time efficient and luxurious.
There are multiple all-encompassing benefits that will come with urban air mobility. For business aviation users, it will bring hugely enhanced time-efficiency (as we've already pointed out), but for non-users, it will help decongest the ground traffic. According to Uber, it will also allow riders to travel across cities in a more environmentally friendly way.
The NBAA's mission is to enhance opportunities and circumstances for business aviation, and it has been exploring how UAM and eVTOL can complement the industry. Ensuring optimal utilization of new technology and its safe integration is also high on the organization's priorities… it'll be extremely interesting to see how far this relatively new method of urban travel can enhance the business aviation customer experience.