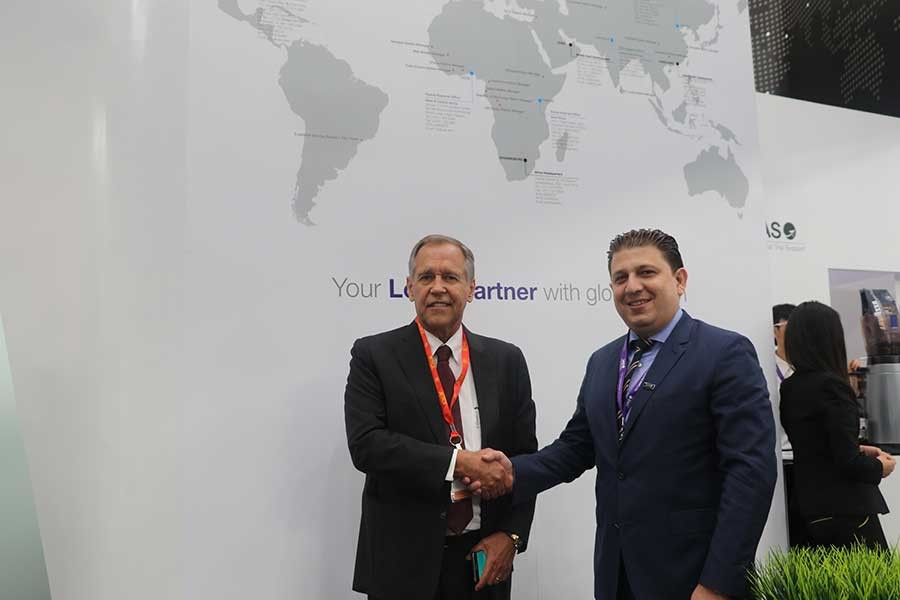 Blog
UAS and Aviation Concepts Enter Strategic Partnership at ABACE 2016
Go back to main page
Terry Habeck, Aviation Concepts President and CEO, shaking hands with Mohammed Husary, UAS International Trip Support Co-Founder and Executive President at ABACE 2016. 
UAS International Trip Support and the Aviation Concepts Group have entered a strategic partnership to significantly boost service capabilities and offer clients more location options and higher quality. Aviation Concepts, Inc. appointed UAS as the trip support solutions provider for all of its international flights. Aviation Concepts, Inc. will benefit from UAS' customized solutions for their requirements, excellent service, and direct access to all global locations where UAS is present – an international network of ground presence in 23 global locations. This immense ground presence guarantees Aviation Concepts, Inc. seamless international connectivity and global accessibility, as well as top-quality, end-to-end trip support solutions at their all global destinations.
UAS increases its presence in the Asia-Pacific and further expands its existing network by partnering with long-established and regionally based Aviation Concepts. UAS clients can now access hangarage, technical support, and other facilities in all stations currently served by Aviation Concepts, Inc., including their Pacific FBOs in Subic Bay, Manila, and Guam. UAS clients can expect more extensive personalized service, improved response time, and more competitive rates in the region, appealing to clients traveling to and from Australia, New Zealand and South East Asia. Through this partnership, Aviation Concepts, Inc. and UAS clients benefit from the better provision of effective professional solutions worldwide and dedicated services able to satisfy the most demanding customer requirements.
"This strategic partnership further solidifies UAS' foothold in the Asia Pacific, a region where we have experienced tremendous growth in the past year," says Mohammed Husary, UAS Co-Founder and Executive President. "Demand for UAS solutions in APAC is increasing rapidly and we are expanding to meet this demand. Last year we opened our regional office taking care of the Indian Subcontinent from New Delhi, and our Beijing regional office is now providing support 24/7 to all Chinese based clients," he added.
"Aviation Concepts is proud to partner with UAS in not only servicing UAS clients through our FBOs but as a client utilizing the most efficient trip support service in Asia for both our Private and FAR 135 AOC services throughout Asia. We look forward to being an integral part in the growth of UAS regionally," Terry Habeck, President and CEO, Aviation Concepts.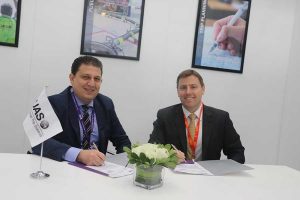 Andrew Svoboda, Aviation Concepts Vice-President and Director of Operations, signing the partnership agreement with Mohammed Husary, UAS International Trip Support Co-Founder and Executive President.