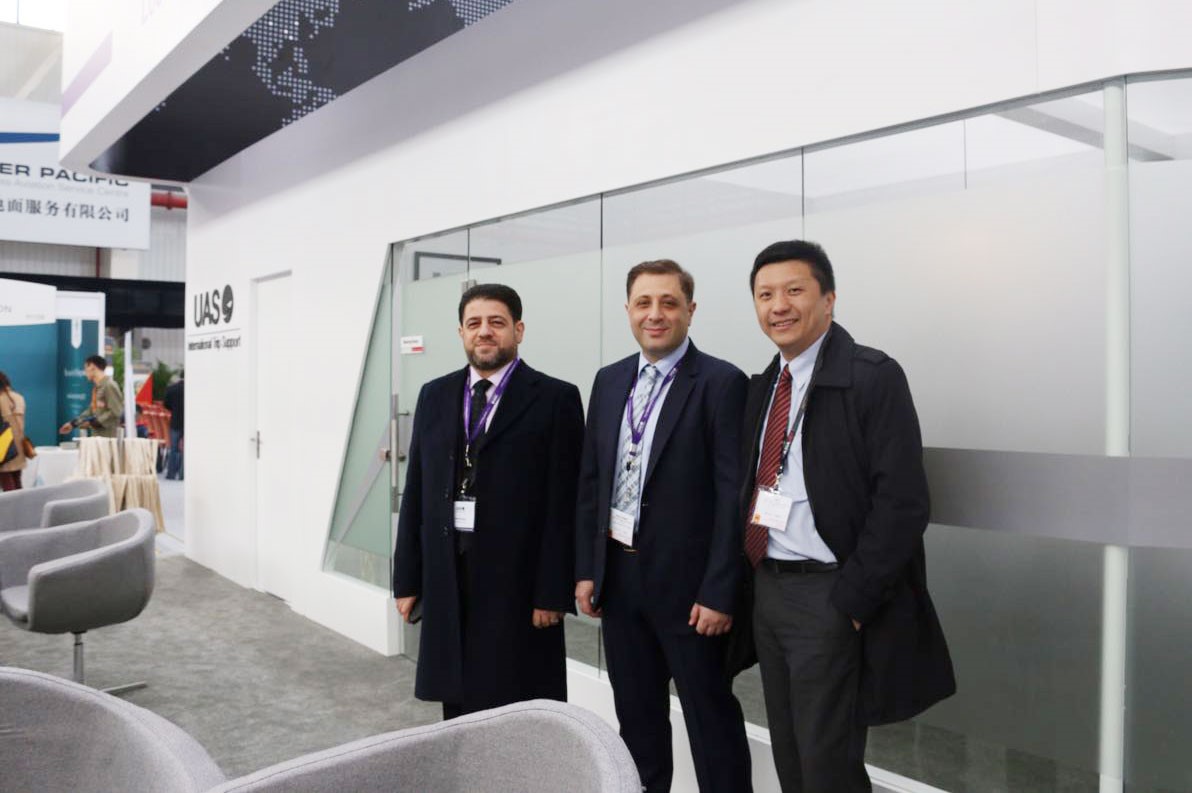 Blog
UAS and Deer Jet Exhibit at ABACE 2017
Go back to main page
UAS and Deer Jet at ABACE 2017: Tareq Husary, UAS Vice President of Finance; Omar Hosari, UAS Co-Owner/ Founder and CEO, with Frank Fang, Deer Jet Vice President.
Following leading business aviation company Deer Jet's major share acquisition of global flight support solutions provider UAS, the two companies are proud to exhibit side-by-side at this year's Asian Business Aviation Conference and Exhibition and coordinate efforts to better serve global clients.
Completed in December 2016, the strategic alliance will massively benefit the two industry heavyweights and their clients by significantly enhancing their capabilities and accelerating strategic goals to enhance international business aviation flights and user experience.
Operational cooperation between Deer Jet and UAS have been successfully underway since then with UAS supporting several VVIP Deer Jet movements.
Visit UAS and Deer Jet at booth H110 at ABACE 2017.