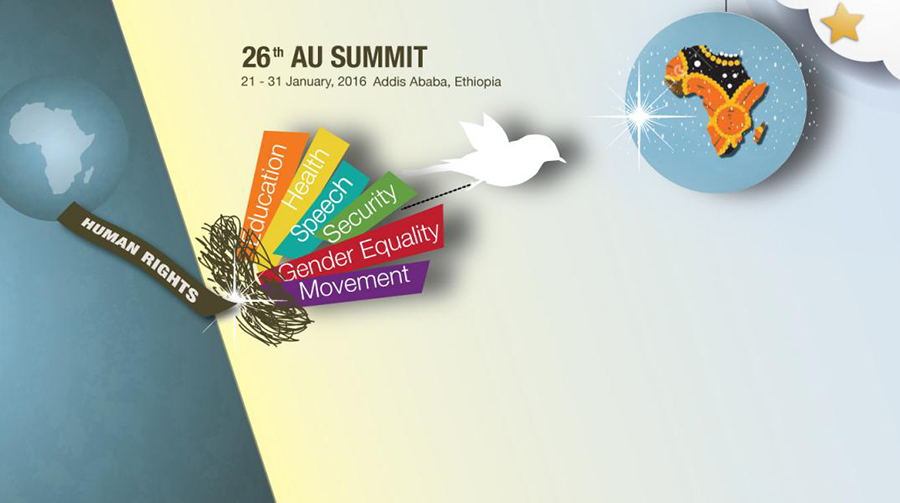 Blog
26th African Union Summit Addis Ababa Flight Support
Go back to main page
The 26th African Union Summit will take place in Addis Ababa from January 24-31. Whether you're planning a trip to Ethiopia for this event, for business, or to check out some of the country's seven Unesco World Heritage sites, here's some important flight support information from our African team.
26th African Union Summit
The African Union (AU) was established in 1963 in Addis Ababa, Ethiopia with 32 signatory governments and today has the involvement of 54 African countries. Some of the AU's objectives include the achievement of greater unity and solidarity between the African countries and Africans, the defence of the independence of its Member States, and the acceleration the political and social-economic integration of the continent.
The African Union meets once a year and makes its decision by consensus or by a two-third majority. Addis Ababa- Ethiopia is the main administrative capital of the African Union (AU) where the African Commission is headquartered.
Many international heads of states, ministers, and government officials will also travel to Addis Ababa to attend the meeting.
It is the sole responsibility of Ethiopian Ministry of Foreign Affairs office to coordinate and facilitate all movements of VIP flights, VIP Lounge Access at the Airport, Hotel accommodation arrangements, Immigration, Customs, Baggage Clearance, and Ground Transportation to/from Airport with tight security.
List of participants will be sent in time to Addis Ababa Bole International Airport Immigration Office to enable them secure visa on arrival and others (who do not send their list) required to secure before arrival.
Addis Ababa Flight Support
Addis Ababa Bole International Airport
Located at 8.9778° N, 38.7994° E
ICAO Code-HAAB, IATA Code -ADD
Elevation: 2334m/7656ft
The Addis Ababa Bole International Airport is placed at a high altitude. It can park around 60 big A/Cs at a time with a separate parking lot for small aircraft. Aircraft may stay for a longer period at Ethiopian Airlines hangar if prior arrangements have been made.
The Airport is operational 24/7 with pick hours (for commercial activities) from 03:00Z to 08:00Z and from 17:00Z to 23:00Z.
Slots
Airport slots at HAAB are required for all flights and must be applied for before the operation.
Ground Handling and Catering
Early planning and prior notice will help a lot to remove lots of bottlenecks and expedite arrival and departure processes.
All kinds of aircraft can be handled in Addis Ababa Airport but, it's vital to provide information well in advance when arranging fuel and ground handling services.
All ground handling, catering, and other airport service charges are settled in USD only if no prior agreement is made.
Reputable international catering companies Ethiopian Airlines and Addis Catering are available.
Fuel
Jet A-1 (with Bowser) and Avgas is available however it's necessary to confirm your needs in advance. A credit facility is also available with prior arrangement.
Overflight and Landing Permits
Landing and overflight permit processes for VIP flights are handled through diplomatic channels in the MOFA Office only.
CIQ Procedures
VIP flight passengers are exempted from normal custom, immigration and quarantine processes and are handled by staff from MOFA.
Customs and Immigration
Crew members do not require a visa and can enter on their GENDEC with Crew ID.
Other passengers undergo with normal processes and require proper documents.
Visa (USD 50 or equivalent in EUR or GBP) and customs fees (if any) are paid in cash only.
Banks and ATMs for Visa card holders are available 24/7 at the airport before the Immigration Counter.
Prohibited items 
Guns, ammunition, explosives, hazardous materials, and plants (without prior permission).
Wild birds, ivory, precious stones, and antique products.
Currency
The local currency is Ethiopian Birr (ETB)
1 USD is equivalent to 21.50 ETB.
It is prohibited to take local currency over the amount of ETB 200 outside the country.
Accommodation
There are over a hundred hotels in Addis Ababa. Most of the following hotels are located less than a ten-minute drive from the airport.
Five Star hotels:
Sheraton Addis Hotel
Capital Hotel
Ellily International Hotel
Four Star hotels:
Harmony
Radisson Blu
The Intercontinental
Note:
There will be a scarcity of standard hotel room availability during the AU summit as many will be pre-reserved by MOFA for the participants.
Prior arrangement and confirmation from the hotels is highly recommended before arrival.
Ground Transport
All hotels provide shuttle services to and from the airport.
Airport taxis (Yellow) operate 24/7.