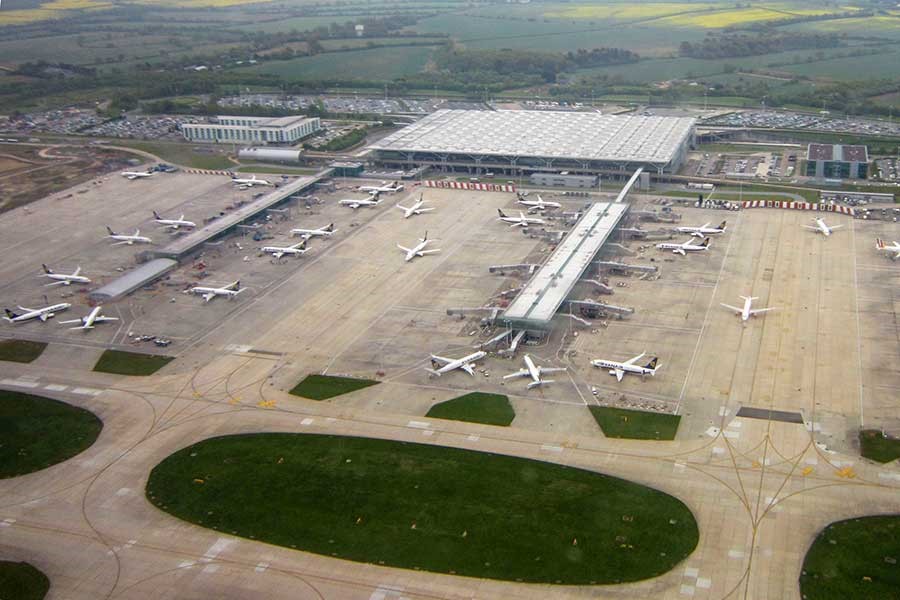 Blog
Noise Curfew and Slot Restrictions S18 at London Stansted
Go back to main page
Noise Curfew and Slot Restrictions S18 at London Stansted: Noise curfew and slot restrictions were recently introduced at London Stansted Airport (STN/EGSS).
The new restrictions limit the landing and departure of all aircraft during the S18 (Summer 2018) night period which runs from 01.00 local time / 0001UTC on March 25 to 01.59 local time / 0059UTC on October 28, 2018.
An easy to understand definition of EGSS night period is as follows (times mentioned are local time – current offset UTC+1):
Regular operating hours from 07.00-23.00hrs – Typically unrestricted slot availability
Night curfew effective from 23.00-07.00hrs – Limited slot availability for all aircraft
Night curfew (shoulder period) – 23.00-23.30 & 06.00-07.00hrs – Limited slot availability for all aircraft. (Slots for aircraft rated QC1 and above are unlikely to be approved).
The night curfew/noise restrictions have been implemented to curb the airport's noise footprint.
In previous years, certain aircraft types have been exempted from night operations noise restrictions, however, for the Summer 2018 period, this is not the case.
The CAA has now imposed a movement restriction also, meaning aspects such as APU use, engine runs etc. as part of routine maintenance will now require prior approval if these activities are required to take place during night curfew hours.
Aircraft rated up to QC1 can still operate depending on the movement limitations at that time.
Aircraft rated above QC1 are unlikely to receive slot approval during the Night Period.
EC155 (helicopter)
QC 0.5 rating for arrival, QC 0.5 rating for departure

Limited slot availability during the night quota period
Bombardier Global Express
QC 0 rating for arrival, QC 0.25 rating for departure

Limited slot availability during the night quota period
Falcon 7X
QC 0 rating for arrival, QC 0.25 rating for departure

Limited slot availability during the night quota period
Gulfstream 650 
QC 0 rating for arrival, QC 0 rating for departure

Limited slot availability during the night quota period
Gulfstream 5/550
QC 0 rating for arrival, QC 0.25 rating for departure

Limited slot availability during the night quota period
Airbus 318/319/320/321 
QC 0.5 rating for arrival, QC 1 rating for departure

Limited slot availability during the night quota period
BBJ 1/2/3
QC 0.5/1 rating for arrival,

QC0.5/QC1/QC2

rating for departure

Limited slot availability during the night quota period

Cannot depart during the night period
B757 
QC0.25/QC0.5/QC1 rating for arrival,

QC0.5/QC1/QC2

rating for departure

Limited slot availability during the night quota period

Cannot depart during the night quota period
B767
QC0.5/QC0.1 rating for arrival,

QC0.5/QC1/QC2

rating for departure

Limited slot availability during the night quota period

Cannot depart during the night quota period
B787 
QC0.25/QC0.5/QC1 rating for arrival,

QC0.25/QC0.5/QC1

 rating for departure

Limited slot availability during the night quota period
For support with your flight operations to Stansted, contact UAS