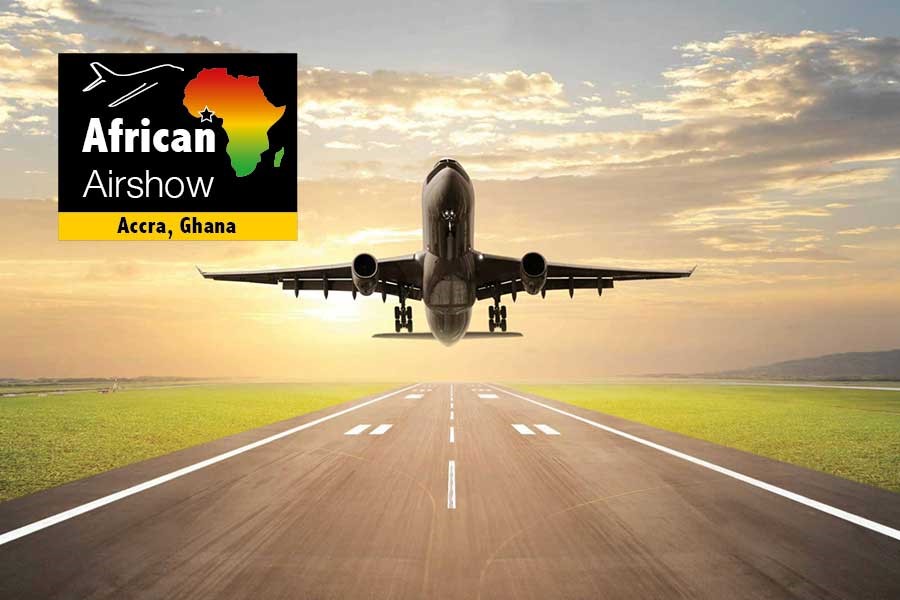 Blog
African Air Show 2017 Accra Ghana
Go back to main page
African Air Show 2017 Accra Ghana: West Africa's first aerospace and aviation exhibition gets underway at Kotoka International Airport in Accra, Ghana from October 24-26. Here's the information you need to organize a successful mission.
Kotoka International Airport
IATA Code: ACC
ICAO Code: DGAA
Latitude/longitude: N05-36.15.89 / W000-10.03.16
Elevation: 205 Feet 
Magnetic variation: 3° West
Fuel types: JET A1+ 
Operational Information
Private flights require overflight and landing permits
Non-scheduled flights require overflight and landing permits
The lead time for permit approval is three days
Crew must adhere to tower instructions
Longterm parking is not available
Maximum parking duration is three days
Normal fueling is available 27/4
Fuel trucks are available to refuel on the tarmac
Note:
The airport closes from 0100Z to 0400Z due to ongoing runway maintenance.
Immigration
Non-EU passengers:
A visa and a yellow fever vaccination card are required
ECOWAS (The Economic Community of West African States), Kenya, Malaysia, and Singapore citizens do not need a visa
EU Passengers:
A visa and a yellow fever vaccination card are required
Visas can be obtained on arrival
Crew (EU and Non-EU):
Crew should be in uniform and have a valid general declaration and ID
Crew can use GD for 72 hours, visas are required after this time
A yellow fever vaccination card is required
Baggage Clearance:
X-ray screening is normal procedure, but in cases when something is not clearly visible, a physical check is done with the presence of the passengers.
Airport Embarkation Tax:
USD100.00/per passengers as a tax and USD10.00/pax as a safety charge.
Transport:
Car rental is available, as well as hotel shuttles to the event.
Accommodation
Holiday Inn
IBIS Hotel
Airport View Hotel
Golden Tulip Hotel
Regency Hotel
Best Western Premier Hotel
Oak Plaza East Airport
For more information, visit http://www.africanairshow.com/
UAS Nigeria regional office in Lagos can assist you with operations to African Air Show 2017 Accra Ghana.