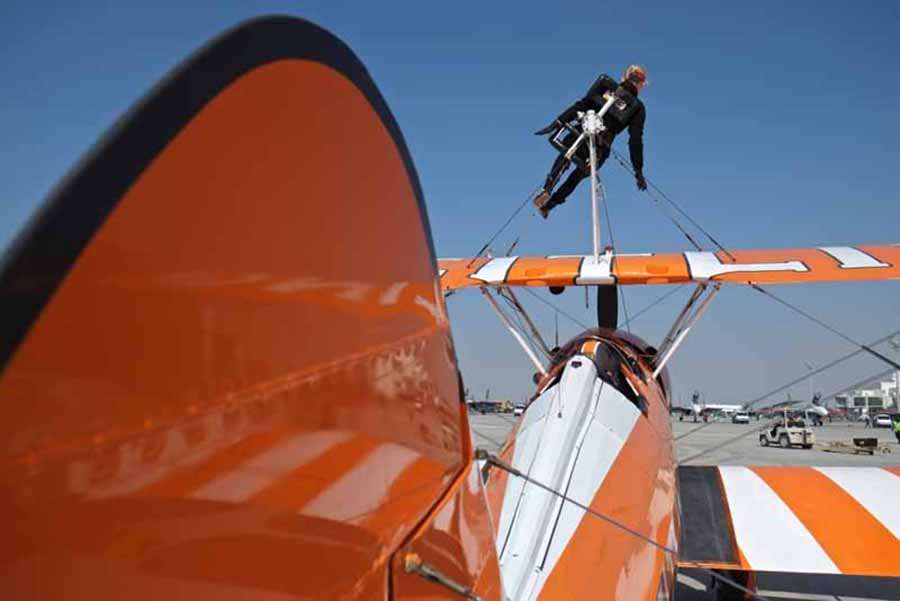 Blog
Bahrain International Airshow
Go back to main page
The Bahrain International Airshow will take place from January 21-23, 2016 at the Sakhir Airbase. Over 30,000 visitors are expected at the event renowned for its amazing flying display and many attractions on the ground. Over 120 aviation industry companies are set to participate in the business to business event. Here is some helpful information for anyone traveling to Bahrain.
Immigration
E-visas are available for 102 nationalities
Visa on arrival is available for 66 nationalities
Check eligibility at:
http://www.evisa.gov.bh/VisaBhrnats.html
https://www.evisa.gov.bh/VISA/visaInput?nav=A0S&A0S=a
There are special visa exceptions for BIAS visitors, see:
http://www.bahraininternationalairshow.com/trade/Content/Visa-Applications/9_20/
Crew
All the operating crew can enter OBBI in crew GENDEC and can stay for 72 hours.
There is no need to arrange a visa before arrival or after arrival.
If they stay more than that the Emigration may insist to stamp visa; crew positioning on commercial flights will get on arrival visa irrespective of nationality.
During the last airshow, there was some visa fee exemption if crew arriving on a commercial flight can show proof of airshow participation (entry pass, invitation letter).
Customs
Import
Passengers are allowed to bring the following into Bahrain without paying customs duty:
Personal effects not exceeding BD 250 in value and are not subject to customs duty
Cigarettes not exceeding 400 cigarettes, 50 cigars, 250 grams of tobacco in open packets
Alcohol not exceeding one liter and six cans of beer (for non-Muslim passengers only)
8 ounces (oz) of perfume
For more details, please see:
http://www.bahraincustoms.gov.bh/page.php?SID=WTBkR2JscFVNREZOUTFwMFVGUlpiV015TURsTmVrVTk%253D
http://www.bahraincustoms.gov.bh/page.php?SID=WTBkR2JscFVNREZOZVZwMFVGUlpQUT09
http://www.bahraincustoms.gov.bh/page.php?SID=WTBkR2JscFVNREZPZVZwMFVGUlpiV015TURsT1ZFMDk%253D
Prohibited items:
Electronic Wireless Aircraft, Harmful Drugs, Baan and its derivatives, cultured pearls, material w/inappropriate content, lethal weapons, and ammunition
Items to be declared:
Medication, books, audio and video material, bugging devices, jammers, detectors, birds, animals, cash, and plants.
Visitors are prohibited from exporting the following:
Export
Red meat and other subsidized goods
All types of Fuel and subsidized goods
All kinds of flour and such subsidized goods
Fresh chickens bearing the trade mark of 'Delmon'
There are some categories of goods that are allowed controlled entry and exit from Bahrain. This is only permitted with a Permit or No Objection Certificate (NOC) for the relevant government authority.
Currency
Bahraini Dinar (BHD)
The Bahrain Dinar against the US Dollar is rated at 0.376 Dinar for 1 USD
Airport
Bahrain International / OBBI
IATA Code: BAH
Latitude/ Longitude: N26 16.3 / E050 38.0
Elevation: 6'
Fuel types: Jet A-1
Non-scheduled and private flights:
Overflight and landing permits are required
There are no parking restrictions at OBBI
Airport customs services are available 24 hours
There is no significant NOTAM
Accommodation
Movenpick Airport Hotel
Tel: +973 17 460000
Email: Hotel,bahrain@movenpick.com
http://www.movenpick.com/en/middle-east/bahrain/bahrain/hotel-bahrain/overview/
Majestic Arjaan
Tel: +973 1737 0000
https://www.rotana.com/arjaanhotelapartments/bahrain/manama/majesticarjaanbyrotana
Sofitel Zallaq
Tel: +973 1763 6363
http://www.sofitel.com/
Transport
There is no bus or train service at OBBI
All major rental car companies are located at Bahrain International Airport, open 24/7