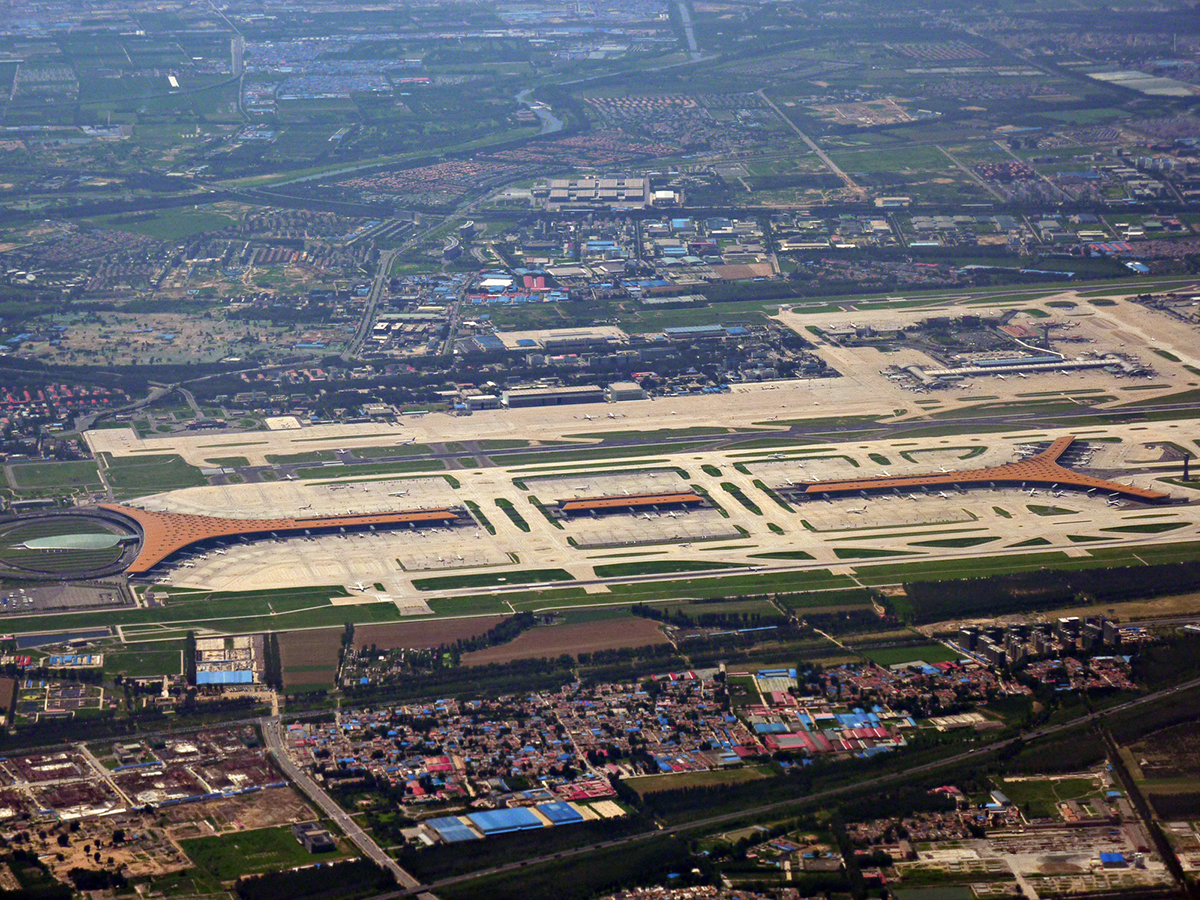 Blog
Beijing Airport / ZBAA
Go back to main page
As the political, economic and cultural center of China, the importance of Beijing makes ZBAA the country's busiest airport for both commercial flights and private and business flights. This also makes it increasingly difficult for operators to avoid using Beijing airport. Increasing numbers of flights into Beijing are creating a shortage of slots and parking stands, and the resulting congestion is leading to aircraft delays. Business aviation is thriving in China, and is becoming more and more important to the wider industry in recent years. However, general aviation operators are far from sharing an equal position with commercial airlines. The entire situation means some major headaches for foreign operators.
Slot availability at Beijing airport is the first major concern of foreign and domestic private flight operators. Only two slots are available for private or business flights in any one hour at the airport.  This creates massive demand resulting in the majority of aircraft not getting the slots they want. Recently, CAAC began using a new system that shows slot availability for every hour. If there are more than two approved slots in an hour, CAAC is notified. In the meantime, the other slots at the airport are already occupied by or reserved for commercial airlines.
The second concern surrounds parking. According to the latest regulation issued by Beijing airport authorities, locally-based private operators can park for a maximum of 48 hours. All other flights are only granted parking for a 24 hour limit. For passengers who are staying in Beijing for over 24 hours, the aircraft must be moved to another airport (generally ZBTJ or ZBSJ) and return to pick up the passengers. This regulation is designed to reduce the pressure on ZBAA parking, however it increases slot pressure as well as operational costs. Normally, there are two kinds of stands at ZBAA: operation stands and parking stands. Operation stands are those in which pre and post flight services can be performed, while no service at all is possible at a parking stand – not even passenger disembarkation.
Certain regulations at Beijing further complicate operations. Under CAAC rules, parking stands must meet what it deems to be a safe margin of width. This results in the parking spaces being a lot bigger than in other countries. Yet, even with this safe margin, an aircraft is still not allowed to taxi itself out in case it causes damage to nearby aircraft. As all aircraft must to be pushed out or towed from the parking stand to the taxi way, the resulting shortage of tow trucks can also cause significant delays. Even if Beijing airport decided to alter its parking methods, it could not do so without violating CAAC regulations.
The final major concern are delays. This is not only confined to departures at Beijing, arrival delay has recently become quite normal at the airport. These delays contribute to en-route congestion and a further shortage of parking stands. Departure delays occur as clearance is given to commercial flights as a priority. Although general aviation is developing rapidly, private and business flights are not yet placed on an equal footing and commercial flights with local ATC prioritizing commercial flights because of the number of passengers on board.
These shortages of slots and parking stands and the related delays can be attributed to a lack of resources and space. However, Beijing is now planning the construction of another airport in the DaXing district that will house four runways and be in operation by 2019. With another airport to share the pressure of Beijing air traffic, things are set to improve greatly.
If you have any inquiry about any slots in China, or you have concerns about parking overnight at Beijing airport, please feel free to contact UAS' Asia Pacific team who can provide a solution for you.