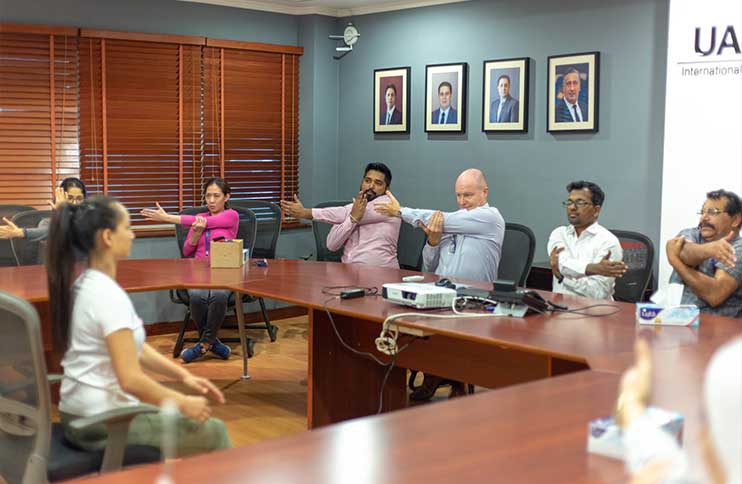 As part of its commitment to encourage better health, motivation, and happiness amongst all employees, UAS launched the UAS BeWell corporate wellness program at its Middle East Headquarters.
Employees benefit from information sessions on mental health issues, prostate and cervical cancer awareness, and health screenings.
They also enjoy wellness workshops covering topics like stress management and desktop yoga, and sporting activities and family events such as the Corporate Sports tournaments.