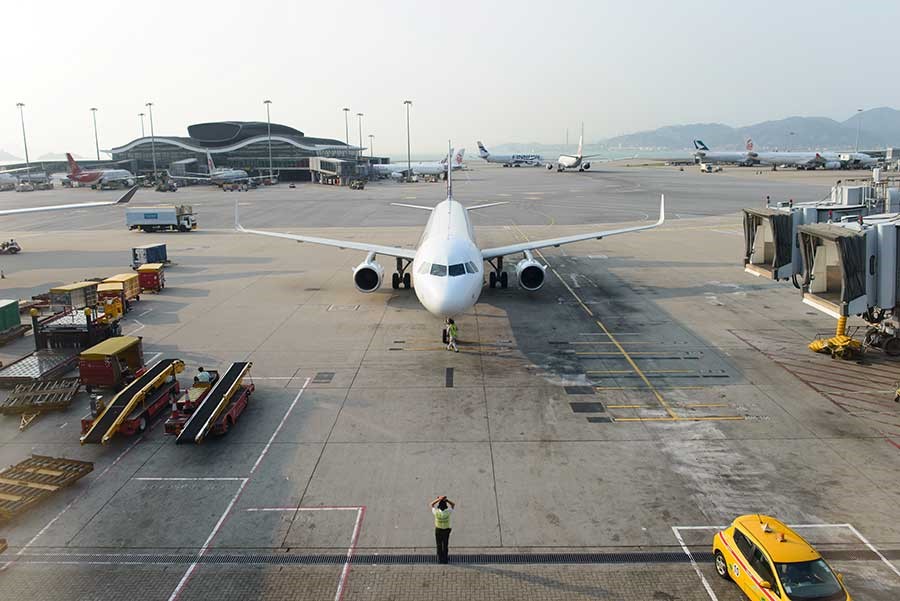 Blog
New Centralized Parking at Shanghai Hongqiao Airport
Go back to main page
Shanghai Hongqiao Airport Operations Center has introduced a new system making it the first Chinese airport with this kind of centralized parking ramp.
Shanghai Hongqiao International Airport (ICAO: ZSSS, IATA: SHA) has a distinct business factor with its convenient access to downtown. It is a popular hub for business and private flights with its convenient FBO and private VIP channel. However, there are more than 30 business aircraft parking at Hongqiao Airport daily and an average of 19 aircraft parking for a period exceeding five days on a daily basis but parking resources for business aircraft have been limited. To relieve this situation, the airport operations center has published a centralized parking ramp policy for the extended parking of business aircraft. This also makes Shanghai Hongqiao Airport the first airport in China with such a centralized parking ramp.
The centralized parking ramp area (146.5m x 100m) can only be used for aircraft parking. Passengers disembark, refueling, maintenance, engine running, and aircraft washing, etc. are all prohibited in the centralized parking ramp. The centralized parking ramp has nine parking stands which can accommodate business aircraft like GLEX, G550, FA7X, G450 or the aircraft under these class.
Service regulations for the centralized parking ramp:
1) This ramp accommodates aircraft that needs long term parking or the flight which has no departure schedule. The airport operations center will approve the application on a "first come, first served" basis.
2) This ramp area will only allow the parking of business aircraft; any related aircraft service will not be allowed.
3) All the aircraft should be towed into or towed out of the centralized ramp under the arrangement of the airport operations center.
4) The aircraft can enter and exit the centralized ramp through the parking stands No. 412 or No. 413. As the centralized ramp is near Terminal 2, the aircraft should taxi through two runways from the original parking stand near Terminal 1 and self-taxi to parking stand No. 412 or No. 413, and then be towed into the centralized ramp, and vice versa.
5) Only one aircraft can be towed in or towed out at the same time.
The stipulated time for towing the aircraft set by the airport operation center is Monday-Friday 09:00L-16:30L. The request should be submitted at least 1-2 working days in advance.