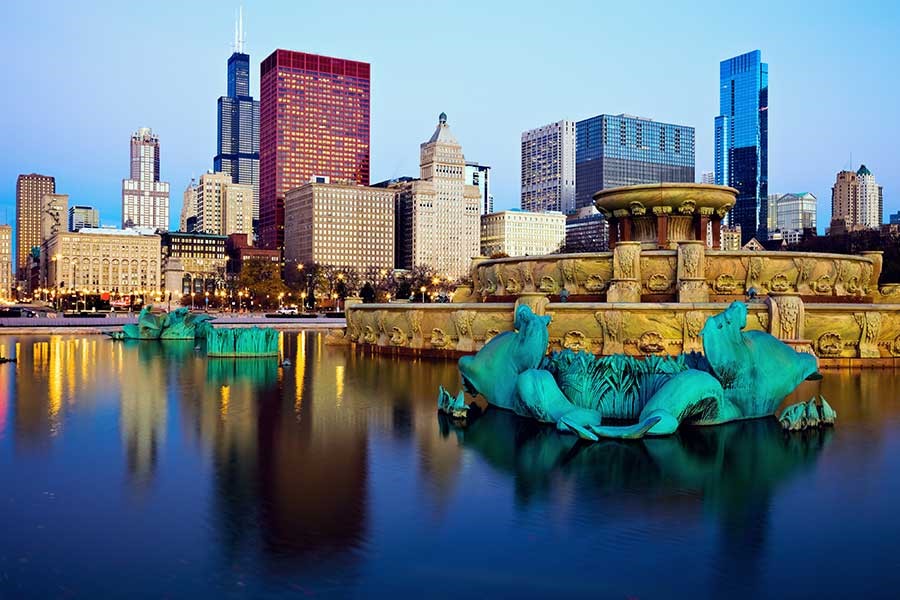 Blog
Chicago Gateway Airports BASS 2018
Go back to main page
Chicago Gateway Airports BASS 2018: Here's what you need to know about operations, accommodation and transport for Chicago's four gateway airports: Chicago Midway, Chicago Executive, Aurora Municipal, and Waukegan Regional Airport.  
Chicago Midway International Airport 
IATA: MDW
ICAO: KMDW 
Coordinates: N41-47.2/W087-45.1 
Elevation: 620ft.
Magnetic variation: 04W
Fuel: Jet/Avgas 
Chicago Executive Airport
IATA: PWK 
ICAO: KPWK 
Coordinates: N42-06.9/W087-54.1
Elevation: 647ft.
Magnetic variation: 02W
Fuel: Jet/Avgas 
Aurora Municipal Airport
IATA: ARR 
ICAO: KARR 
Coordinates: N41-46.3/W088-28.5
Elevation: 712ft.
Magnetic variation: 01 W
Fuel: Jet/Avgas 
Waukegan Regional Airport 
IATA: UGN
ICAO: KUGN
Coordinates: N42-25.3/W087-52.1
Elevation: 727ft.
Magnetic variation: 03W
Fuel types: Jet/Avgas
Operational Information
Private flights and non-scheduled commercial flights may require TSA Waiver
There are no restrictions at this time
There are no significant NOTAMs at this time
Business Aviation Safety Summit (BASS 2018)
The 63rd Business Aviation Safety Summit (BASS 2018) gets underway in Chicago from May 10-11. Organized by Flight Safety Foundation and the National Business Aviation Association, the industry forum identifies safety concerns and explores ways to reduce risk and implement initiatives to enhance safety.
For more information on this event, visit: 
Accommodation
Near MDW:
Chicago Marriott Midway
Holiday Inn Chicago Midway Airport
Courtyard by Marriott Chicago Midway
Holiday Inn Express and Suites Chicago Midway Airport
Hampton Inn Chicago Midway
Hyatt Place Chicago Midway
Near PWK:
Hilton Chicago Northbrook
Crowne Plaza Chicago Northbrook
The Westin Chicago North Shore
Holiday Inn Express and Suites Chicago Deerfield/Lincolnshire
Courtyard by Marriott Chicago Glenview
15-20 minute drive from ARR:
Holiday Inn Aurora North Napierville
Hampton Inn and Suites Aurora
Holiday Inn Express and Suites Aurora Napierville
Around UGN:
Illinois Beach Resort and Conference Center
The Lotus Suites
Courtyard by Marriott Chicago Waukegan/Gurnee
Springhill Suites by Marriott Chicago Waukegan/Gurnee
Hampton Inn Chicago Gurnee
Hotels near BASS 2018:
Radisson Blu Aqua Hotel (event location)
Swissotel Chicago
Fairmont Chicago Millenium Park
Hyatt Regency Chicago
Sheraton Grand Chicago
Comfort Suites Michigan Avenue Loop
Wyndham Grand Chicago Riverfront
Ground Transport
All major car rental companies are available at KMDW
KPWK, KARR, KUGN: Local agent will be able to arrange rental cars on your behalf
All airports can arrange limousines or taxis for you
An extensive public transportation network exists particularly closer to central Chicago
For support with your Flight Ops to Chicago BASS 2018, contact UAS Americas