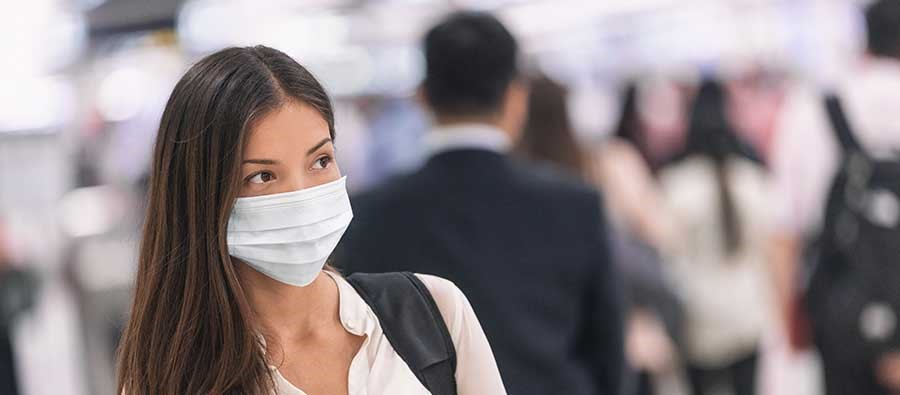 Blog
Coping with the uncertainty of Coronavirus
Go back to main page
Coping with the uncertainty of Coronavirus: Some tips to help you manage your business during these challenging times.
Since late last year, the coronavirus – now given the official name of COVID-19 – has caused chaos in China and beyond. Economies are taking massive hits as travel and commerce come to a halt in many Chinese locations and those they trade with. It is concerning for international businesses.
Reportedly, Italy now has 200 cases, making it the most affected country in Europe. When Wuhan, China was found to be the epicenter of the outbreak, the city was put on lockdown: public transport was halted, people were advised to stay in their homes. Effectively, China's powerhouse economy has itself been locked down since January. And this is having massive ripple effects on economies worldwide.
No travel means no trade, and this situation is creating big difficulties for a lot of companies, not only homegrown organizations like Huawei and Alibaba but also for international brands such as Nike, FedEx, Ikea, and Google. Medium and smaller companies are even more vulnerable to these conditions. However, every case is different.
UAS' regional office in Beijing is one of our busiest worldwide. Our team there are an incredible bunch of professionals who work tirelessly to deliver our standard of quality all over China. Their welfare is our number one concern, so we're handling this coronavirus situation in the following ways:
Putting people's safety first is paramount, so be sure to focus on implementing the best employee safety measures to keep them safe.
Research and gather the best information from the most reliable resources (be sure to avoid fake news) so you can keep your employees, clients, partners, and followers updated.
Remain calm and stay focused on finding solutions. Keep the tune of internal and external communications calm too.
Be prepared and have an emergency plan ready that considers the most likely possible scenarios.
Support the community by doing what you can. UAS was delighted to be able to deliver 10,000 N95 masks to the Government of Sichuan last week to help with the containment of COVID-19.
I sincerely hope this awful virus will be contained with as little loss of life as possible.