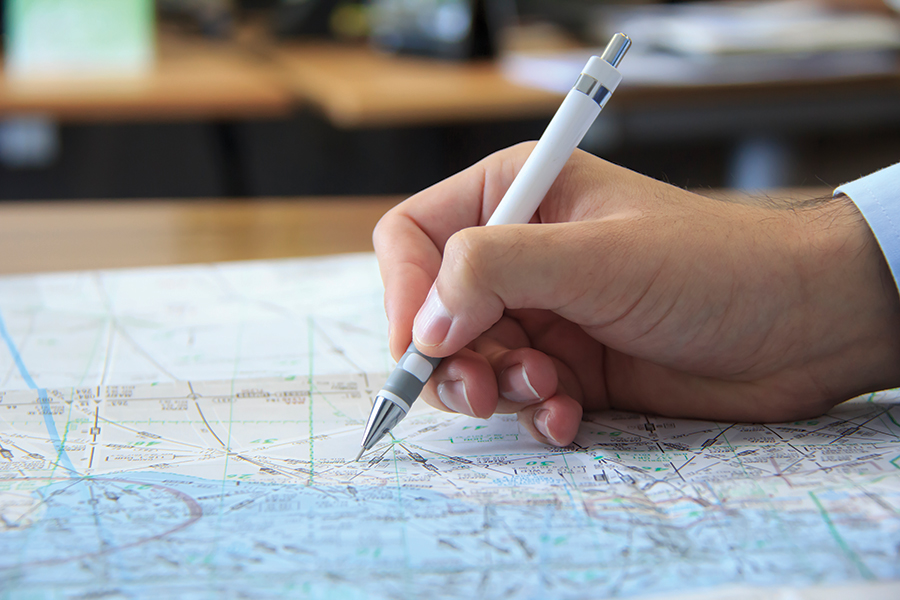 Blog
Critical Planning, Part II
Go back to main page
In the second installment of Robert Brady's blog, the UAS Director of Ops has some crucial planning advice for when you touch down.
Arrival formalities
Many territories with large volumes of international visitors have adopted an electronic means of managing crew and passenger profiles including visa and passport details. Many operators will probably already be familiar with the U.S. eAPIS system. A new requirement for non-scheduled operators to the UAE is to file Advanced Passenger Information or API. This is a federal requirement and operators are responsible for ensuring crew and passenger data is filed for every operation into or out of a UAE civil airport to an international destination.
Departure formalities
Often similar in many ways to the formalities required for arrivals, allowing sufficient time to clear customs and immigration for outbound operations is recommended. Many airports have either designated facilities or the means to fast track crew from landside to airside. This will require investigation on an airport-by-airport basis and sometimes even special approval can be obtained at stricter airports known for slow immigration and security screening processes if a strong enough case can be presented in advance. Crew members using a General Declaration as part of their immigration clearance should always be in uniform with their company ID clearly displayed.
Fuel uplifts
Ensure that the fuel price quoted is reflective of the parking position of the aircraft. Many quotes are based on the assumption the aircraft will park on the main commercial apron of an airport. If your aircraft is likely to park on a General Aviation apron or a similarly remote area, check if any delivery surcharges will apply. It is also important to be aware that fuel delivery companies and into-plane agents plan their work day around scheduled operations. Therefore, many non-scheduled and general aviation operators plan to uplift fuel on arrival, rather than have the risk of fuel delivery delays on the day of departure. The decision is taken depending on the duration of stay as having large volumes of fuel in the tanks of an aircraft that is parked for an indefinite period makes it prone to leakage.
Crew care
Crew members are regularly exposed to long duty days, tough operating conditions such as poor weather on route, hard-to-please passengers and short notice schedule changes. Therefore, when they finally land they will expect to be able to go to the hotel and relax. Choosing the best hotel within your budget should only be the starting point in hotel selection. For example, can the hotel offer express check-in and check-out facilities? What extras can the crew enjoy that are included in the room rate? That breakfast is included is very important to crew, as is gym access, and free Wi-Fi. Discounts on in-house dining and laundry are also well received. Work with handling agents to streamline your crew's process through customs and immigration and make sure that transportation always has the most up-to-date information on the crew's arrival time.
Transportation
Always ensure the pick-up and drop-off points are known in advance, especially if you do not speak the local language. You could be mistakenly taken to the wrong one of three Hilton hotels in the city based on a simple misunderstanding. Also, planning where your crew will be dropped off and report for duty on the day of departure will ensure no unnecessary delays getting to the aircraft to prepare for departure.
Catering
Having a menu of the standard requirements that any airport catering company can provide is good practice. Many general aviation operators will often try to source catering supplies landside if the airport catering company cannot meet their requirements. In these circumstances, it's important to check if the catering can be taken from landside to airside. The regulations on liquids for carry-on baggage can often be applied to catering taken from non-approved sources, so it is advisable to check in advance if food prepared in a hotel or local restaurant will be permitted airside and onto the aircraft before you commit to the expense. Individual requirements for galley equipment, laundry and cleaning requirements should also be checked in advance.