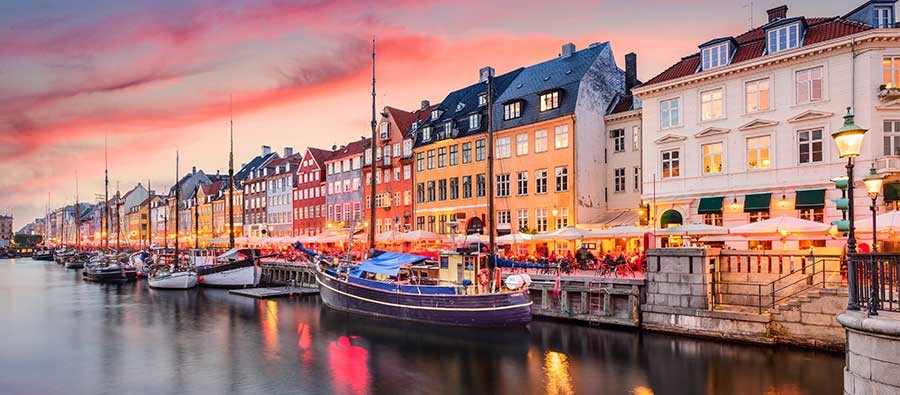 Blog
Denmark Relaxes Entry Restrictions
Go back to main page
Denmark Relaxes Entry Restrictions: Denmark has announced that it's relaxing the entry restrictions it imposed to contain the spread of COVID-19. Here are the specifics for passengers and crew, arrivals, and departures at Copenhagen Airport (EKCH).
Arriving passengers

 
Passengers will be granted entry if they are:
Danish citizens
Aircraft crew members, diplomats, offshore workers or other groups of persons mentioned in the Schengen Borders Code
EU citizens living in Denmark who can provide a Danish social security card
Business travelers visiting for meetings that cannot be postponed or carried out online – evidence will be required to prove this, as well as the contact details with a local partner
Nordic and German citizens can now enter to visit loved ones without restrictions – evidence of the relationship such as share photos or text messages must be provided
Third country national with valid travel document and a Danish residence permit
Foreigners with a worthy purpose to visit, eg. those working in Denmark
Close relatives of foreigners living in Denmark
Persons visiting seriously ill or dying family members, or attending a funeral
Persons entering to participate in an ongoing course of treatment administered by Danish health authorities
Please note that there is no mandatory 14-day quarantine required. This is up to the discretion of the individual.
Crew  
There are no restrictions for arriving crew:
No requirement for mandatory quarantine
No health certificate
Crew changes are allowed (this includes night stops)
Crew are permitted to leave the airport and return for duty
Ambulance flights
Ambulance flights will get priority processing at EKCH
Any crew or medical experts can enter and exit with ID
Fuel stops
There are no restrictions on passengers or crew during fuel stops
Crew members may change or enter
No passenger may disembark aircraft
Aircraft maintenance and storage at EKCH 
There are no restrictions for crew only flights with approvals within 10min for slots/handling
Long term storage is also available
While the Information is considered to be true and correct at the date of publication, changes in circumstances after the time of publication may impact on the accuracy of the Information. The Information may change without notice and UAS is not in any way liable for the accuracy of any information printed and stored or in any way interpreted and used by a user.
For support with your flight operations to Copenhagen, contact UAS