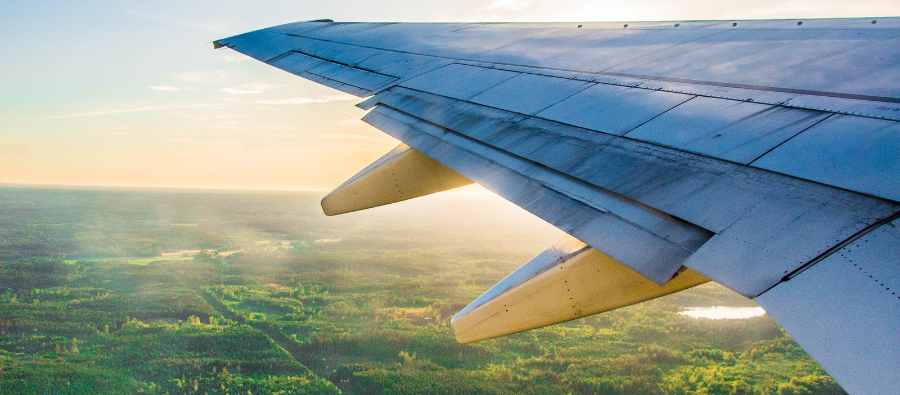 Blog
Disruptive sustainability innovations in BizAv
Go back to main page
We are all responsible for caring for the environment so our planet and its resources can be inherited by future generations, and when we run businesses, this responsibility becomes even greater.
Business aviation often unfairly comes under scrutiny for its environmental impact, despite statistics confirming that the industry creates just a fraction of the total environmental impact that the broader aviation sector is responsible for. In reality, business and general aviation is a hotbed for sustainability-related innovations and the creation of greener technologies. BizAv companies are exploring measures such as electric flights, hydrogen-powered aircraft, and the conscious adoption of more sustainable practices to reduce their carbon footprint.
Light flights
Electric flights are one example. Several companies, including MagniX and Eviation, are developing electric aircraft that can carry passengers. MagniX's Magni250 electric propulsion system has been tested on a Cessna Caravan aircraft, while Eviation is developing the Alice, a nine-passenger electric aircraft with a range of 650 miles, that will be fully electric-powered.
Alternative, green fuels
Hydrogen-powered aircraft is another measure. ZeroAvia is one of the leaders in this technology. Its hydrogen fuel cell system has been successfully tested on a six-seat Piper Malibu aircraft. The company plans to launch a 19-seat hydrogen-electric aircraft by 2024, with a range of 500 miles.
Green practices
Sustainable practices are also becoming more prevalent in business aviation. Companies are adopting measures such as reducing their overall energy consumption, using sustainable fuels, and minimizing waste. For example, Embraer has implemented a closed-loop water system in its production facility, reducing its water consumption by 35%. The company is also working on developing aircraft with lower emissions.
Anyone familiar with UAS will know our incentives to inspire the use of SAF for global operations, something that is extremely important to me. I believe that by implementing sustainable measures business aviation is contributing to a cleaner and healthier future while also maintaining its economic viability.
For more Executive Insight, visit UAS Blog