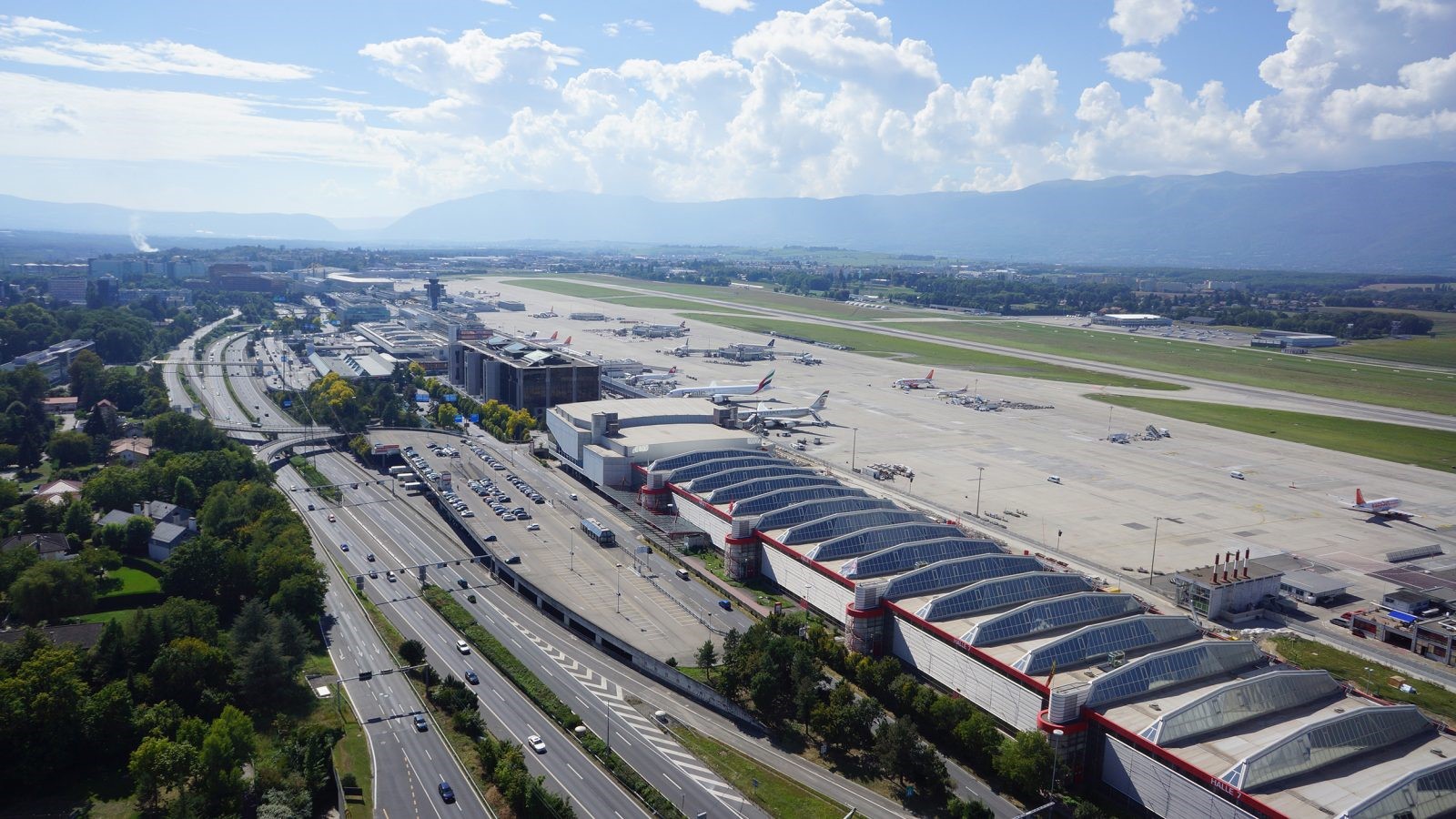 Go back to main page
EBACE2019 Geneva: Getting underway from Tuesday, May 21 – Thursday, May 23, Europe's largest business aviation event attracts thousands of decision-makers to the Palexpo in Switzerland each year. Here's what operators need to know about accessing Geneva Cointrin International Airport. 
Geneva Cointrin International Airport 
IATA: GVA
ICAO: LSGG
Latitude/Longitude: N 46° 14.3′ E 06° 06.6′
Magnetic Variation: 0.0°W
Elevation: 1411′
Fuel: 100LL, Jet A-1, AVGAS
Time Zone: GMT+2 (DST)  
Operational Information
No restrictions are expected during the show on runway unitization (PPR) or parking availability
All aircraft arriving to go directly into the EBACE Static Display area must obtain the PPR directly
For all other regular movements, website https://ppr.gva.ch shows expected availability up to 20 days in advance however bookings can only be made five days prior to the relative arrival or departure date
Several parking areas on Geneva ramp have been rearranged with the aim to improve capacity throughout the year, including seasonal traffic (winter ski-charter weekends) and during dedicated events such as EBACE
Parking for aircraft larger than GLF6 must be approved by the airport authorities according to a precise schedule
Our priority handling partner will up its manpower capacity to cover the EBACE period
NOTAM
A0207/19 NOTAMN
Q) LSAS/QMPLC/IV/BO/A/000/999/4614N00607E005
A) LSGG B) 1905171000 C) 1905241000
E) PRKG PSN 67 TO 75 CLSD DUE TO EBACE 2019 ACFT STATIC DISPLAY.
Immigration
Non-EU passengers:
Some non-EU passport holders are allowed to enter and remain in the European Union for up to three months without a visa. It's important to check whether your nationality is included in this category prior to your trip. If not, you will need to organize a visa prior to arrival in the EU. Click here for more information.
EU passengers:
A passport or EU country ID allows for a stay of up to 90 days without a visa
An extension of stay is possible for visa-exempt visitors
Note: 
Passports or any passport replacing documents issued more than ten years prior to the date of travel will not be accepted
Tourists must hold proof of sufficient funds to cover their stay in the EU and those without a return or onward ticket could be refused entry
EU crew:
A passport or EU country ID and crew airline ID are required
An extension of stay is possible for visa-exempt visitors
Non-EU crew:
A passport is required
All crew members are required to be listed on a General Declaration and hold an airline identity card
Accommodation
Hotels close to the Palexpo:
Hotel Campanile Geneve Aeroport Palexpo
Appart'Hôtel and Spa Ferney Genève
Residhome Genève Prévessin Le Carré d'Or
Hotels close to Geneva Airport:
Nash Airport Hotel
NH Geneva Airport Hotel
Starling Hotel Geneva
Ground transport
There are two train stations in Geneva, one in the city and one in the airport
The Palexpo is a ten-minute walk from the airport station
Buses are available from Geneva Palexpo to the city and the main train station
The Number 5 bus links the Palexpo with the city center in 20 minutes and runs from early morning to late eveningTaxis can be pre-ordered, hailed on the street or found at any taxi rank
Fares between airport and city range from about CHF 30 to CHF 35 depending on the time, traffic conditions and the number of passengers
Visit the official EBACE website here 
For support with your flight operations to EBACE2019 Geneva, contact UAS