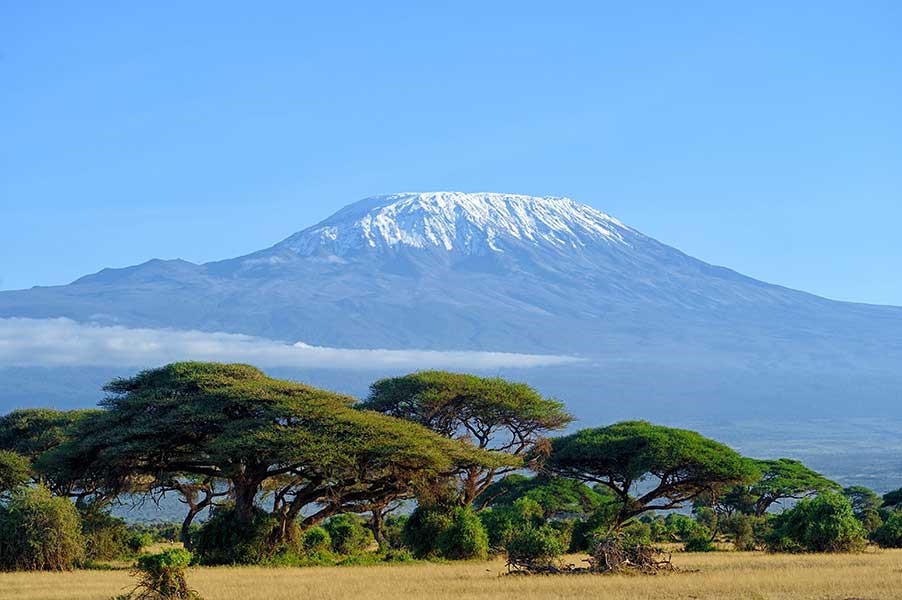 Blog
Kilimanjaro – My Climb for Aviation Sustainability
Go back to main page
Kilimanjaro – My Climb for Aviation Sustainability: We're at a time of great change and challenge in the world where climate change, the depletion of natural resources, and the damaging effects of carbon emissions all pose massive threats to our planet, its nature and wildlife, and to the future of humankind. Although aviation has often been a target for negative press due to its heavy carbon footprint there has been great efforts and strides made within the aviation community to identify ways of becoming more carbon neutral and reducing any damaging environmental impact. I recently wrote a blog entitled, Sustainable Aviation Fuels – the Future about how progress is being made to drastically cut down on the carbon emissions of aviation pollution as major industry players are leading the charge. The industry is doing all it can to find alternatives and thereby make itself as green as possible, and therefore, as future-proof as possible.
My Climb for Aviation Sustainability
I've been involved in the business aviation industry for more than two decades now and always wish to do my bit to enhance the industry while simultaneously highlighting an important issue. So, this October 5, I will undertake a challenge in the cause of highlighting sustainability in business aviation by traveling to Tanzania to climb Mount Kilimanjaro. As Africa's highest mountain, Kilimanjaro is one of the seven peaks, as well as being the tallest freestanding mountain in the world.
I'm undertaking this challenge to raise awareness of our industry's commitment to sustainability and demonstrate the leading role of we all play as stakeholders in business aviation. Another motivation is to raise funds. For every meter climbed I will be donating one dollar to IBAC to go towards sustainability awareness and education programs, the first of which will take place at ABACE2020 in coordination with AsBAA. I'm also fortunate to have the moral support of IBAC, MEBAA, and AsBAA throughout my journey.
It's vital to inform people of the importance of sustainability and facilitate further discussion about how we can be more sustainable in aviation.  We as aviators can make a fantastic stand together on this crucial issue for humankind. We have an enormous responsibility to future generations. Our industry boasts many incredibly well-respected professionals whose influencing power could go a long way to drive this change.
Follow Omar Hosari's progress on UAS social media.