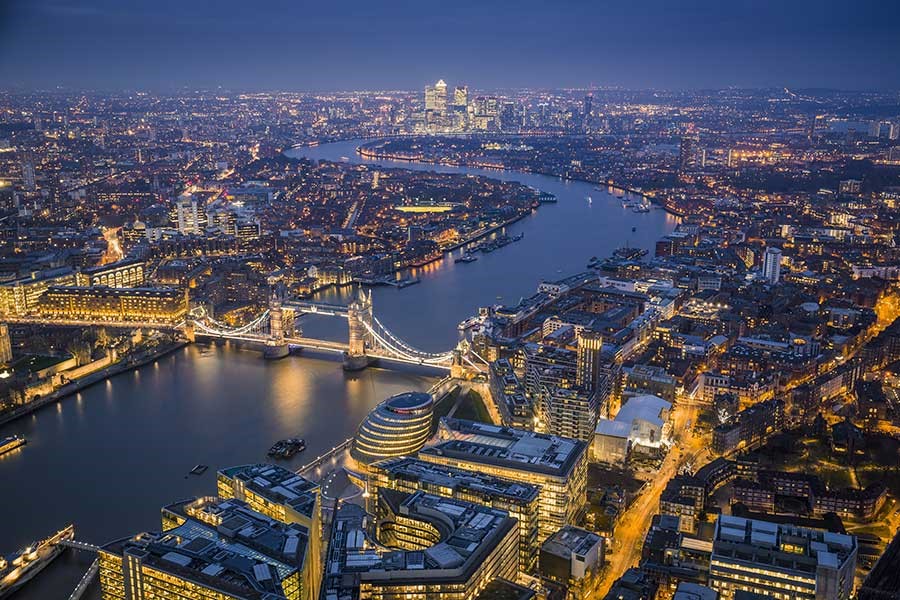 Blog
Accessing London through Farnborough
Go back to main page
Accessing London through Farnborough: Farnborough Airport (TAG Farnborough Airport) is a dedicated general aviation airport and a key gateway to the London area. Here are some important things to note before operations to Farnborough. 
Since the first powered flight in Britain, Farnborough has enjoyed a pioneering heritage. The airport handles approximately 25,000 flights per year and offers heated hangar facilities (240,000 sq ft) and ample ramp space (1.2 million. sq ft), providing a secure home for permanently parked and transient aircraft. It offers fast-track entrance to the airport for passengers and crew, direct ramp access to jets, concierge services, and has a hotel – the Aviator- conveniently located on site. Farnborough airport has some of the top maintenance capabilities in Europe with direct technical support for all of the major general aviation OEMs. Located 65km south-west of London, drive-time to the city is approximately one hour to 90 minutes, depending on traffic.
Farnborough Airport
IATA: FAB
ICAO: EGLF
Coordinates: 

51° 16′ 31″ N

, 

0° 46′ 39″ W

Magnetic variation: 01W
Operational hours: 0700 – 2200 Monday – Friday, 0800 – 2000 Weekends and Bank Holidays, Closed on Christmas Day and Boxing Day
PPR Requirements 
PPR is required for all operations to, and parking at, Farnborough. Because it is a private airport, the PPR given for EGLF affords security clearance for landing. It's important to note that the PPR number bears no relevance to flight planning and aircraft movements. It is used only for airport access by crew, passengers, and third-party contractors. The PPR number is relevant for arrival and matches the departure.
Customs, immigration, and quarantine (CIQ) are cleared at the FBO. It's recommended that CIQ pre-notification is completed at a minimum of 24 hours in advance for arrivals from outside the European Union (EU) and four hours in advance for arrivals from within the EU.
For more information on Farnborough, visit https://www.tagfarnborough.com/
For support with your operations to Farnborough, contact UAS