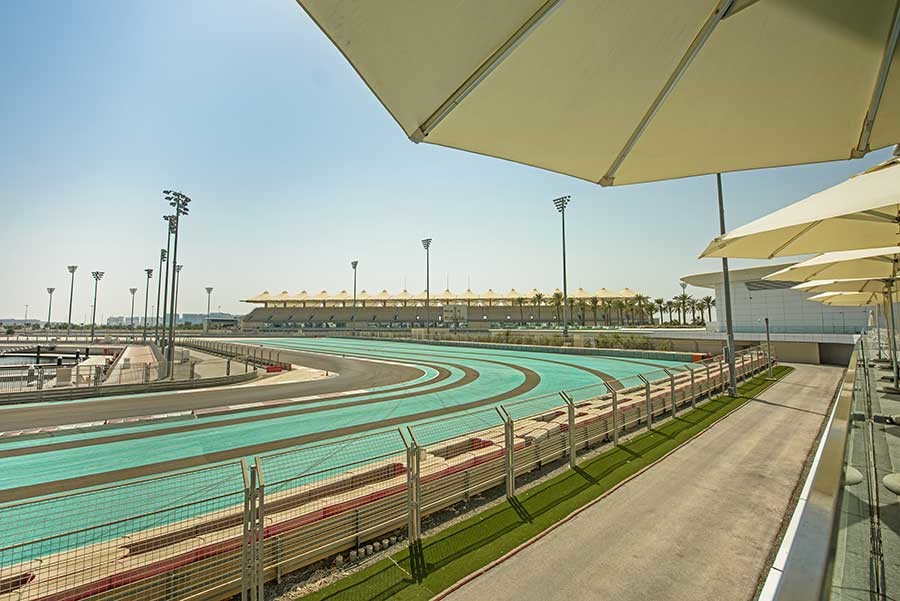 Blog
Flight Operations to Abu Dhabi Grand Prix 2016
Go back to main page
Planning an operation to Abu Dhabi this month? Attending the F1 Grand Prix? Here's what you need to know before you fly.
The 2016 Etihad Airways Abu Dhabi Grand Prix takes place on November 26-27 and anticipation is steadily building for the last race of the F1 schedule. The course's 60,000 capacity is expected sell-out in the coming weeks with racing enthusiasts traveling from all over the globe to the annual event. Here's the important information for those traveling to Abu Dhabi.
Abu Dhabi International Airport
IATA: AUH
ICAO: OMAA
Latitude / longitude: N24-26.0 / E054-39.1
Elevation: 88 feet
Magnetic variation: 02° E
Fuel types: Jet A1 and Avgas
Time zone: UTC +4
Operational Information
Overflight permits are not required for private and non-scheduled flights
Landing permits are required for private and non-scheduled flights
PPR and slots are not required
There are no parking restrictions
There is no significant NOTAM at this time
Immigration
You may or may not require a visa ahead of your visit to the UAE depending on your nationality
No entry visa is required for GCC citizens
You will be issued a visa upon arrival, free of charge of you are a citizen of one of the following countries:
UK, France, Italy, Germany, the Netherlands, Belgium, Luxembourg, Switzerland, Austria, Sweden, Norway, Denmark, Portugal, Ireland, Greece, Finland, Spain, Monaco, Vatican, Iceland, Andorra, San Marino, Liechtenstein, Poland, Slovenia, Slovakia, Czech Republic, Lithuania, Hungary, Latvia, Estonia, Malta, Cyprus, Croatia, Romania, Bulgaria, United States, Australia, New Zealand, Japan, Brunei, Singapore, Malaysia, and Hong Kong.
Citizens of any other countries will need to apply for a visa through your nearest UAE embassy.
In some cases, your airline may be able to help you with this. An eye scan will be required at the airport.
Visitors requiring a visa must have a local sponsor to secure entry. This must be delivered to the airport by the sponsor for collection on arrival. Visa Delivery Services offices are located in each terminal at Abu Dhabi International Airport.
Please note:
Visa requirements are subject to change
Always check with your travel agent or nearest UAE embassy before traveling
Expired visa holders can be detained and/or fined
A visit visa is valid for 30 days
E-Visas
An online application for UAE visas for expatriates residing legally in the GCC was introduced in May this year. All GCC residents are now eligible to apply for an e-visa ahead of their trip and no longer need to wait for processing upon arrival.
See https://www.ednrd.ae/GCCIND/login.do for more information.
Customs
Each passenger is permitted to bring the following items into the UAE:
4 liters of alcohol or one carton or 24 cans of beer
Cigarettes not exceeding AED 2,000 worth
Cigars not exceeding AED 3,000 worth
Two kgs of tobacco
AED 3,000 worth of gifts, (this includes perfume)
Prohibited items:
The United Arab Emirates has a zero-tolerance drugs policy, even a tiny amount of illegal drugs found on your person or in your possessions can result in imprisonment for those entering or transiting the UAE.
It's necessary to carry a prescription with any medication brought into the UAE
Please note that some international over-the-counter medications containing codeine or similar narcotic-like ingredients are classified as controlled substances in the UAE, and it is illegal to have them in your possession
We advise that you contact your nearest UAE embassy or consulate for advice if you must take medications or other drugs into the country
All controlled substances such as cannabis, opium, etc. are banned, and the penalties for handling these drugs are severe.
Any importation of firearms and dangerous weaponry is restricted
Religious propaganda and any potentially offensive printed materials, CDs, videos, films, etc. are prohibited
Strict copyright laws are enforced in the UAE and pirated video and audiotapes, or illegal computer software will be confiscated
Currency
The local currency is the Dirham AED.
There are no restrictions on the amount of cash you can carry. However, amounts exceeding AED 100,000 must be declared.
Transport
Taxis
Abu Dhabi International Airport terminals are well serviced by taxi companies around the clock.
Taxi pick-up areas are located outside the Arrivals Halls of Terminal 1 and 3.
Metred Toyota Camry taxis are available outside the Arrival Hall of Terminal 2.
Public Transport
A bus service to the city of Abu Dhabi is available outside Terminals 1, 2, and 3, the Cargo Building and the Police Complex.
Departing every 40 minutes, 24/7
Fare one-way is AED 4
Travel time to the city center takes approximately 45 minutes
Accommodation
Aloft Abu Dhabi
Rotana Abu Dhabi
Crowne Plaza
Le Méridien Abu Dhabi