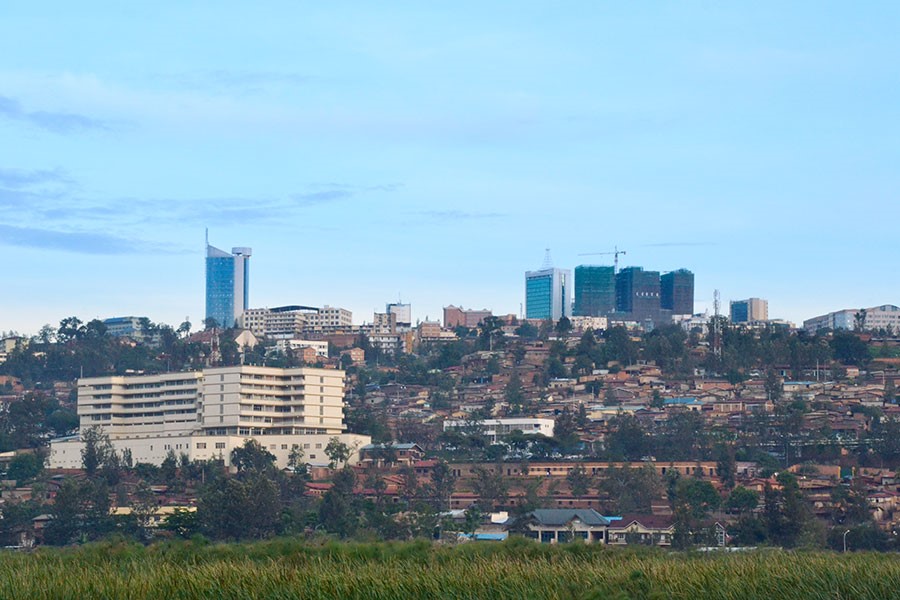 Blog
Flight Operations to Kigali, Rwanda
Go back to main page
Flight Operations to Kigali: Are you aware of the lead time for permit approval in Rwanda? What about refueling at Kigali International Airport? Whether you're traveling to Aviation Africa 2017 this February 22-23, or considering a future trip, here's what you need to know to successfully plan your mission to Kigali. 
Kigali International Airport 
ICAO Code: HRYR
IATA Code: KGL
Latitude/ longitude: 1.966389 / 30.13306
Elevation: 4,891 ft / 1,491 m
Time zone: GMT +2
Alternative airport: Kampala International (HUEN)
Operational Information
Private and non-scheduled flights require both landing and overflight permits
Airport slots are not required
Long-term parking should be confirmed at least three days prior to arrival
Pilots are requested to be mindful of construction work on taxiways
Permit application can be done online at caaa.gov.rw
Flight Operations to Kigali:
Permit Application
The form is easy and straightforward and must be filled in full. No documentary proof is requested in the online application process but Civil Aviation inspectors usually carry out random inspection of aircraft upon landing to check that documents like Certificate of Airworthiness, Insurance certificates, and Pilot licenses are on board and up to date.
Civil Aviation inspectors carry out random inspections of aircraft on landing to check that documents like Certificate of Airworthiness, Insurance certificates, and Pilot licenses are on board and up to date.
Permit Approval 
The official permit request lead time is 72 hours but when the application is properly filled, the permit can be issued within minutes. Permits are valid for 72 hours and can be extended with valid reasons. The CAA operates Monday to Friday during normal working hours (0800 – 1600LT) and is closed during weekends and public holidays. However, CAA officials can issue permits during off-work hours on a needs basis. For operators or agents who do not have an account with the CAA, proof of payment must be attached to the application before the permit can be granted. Despite this, it is strongly recommended that permit applications are made early enough (at least 5 days before a flight) to avoid possible disappointment.
Emergency and Ambulance 
Emergency and Air ambulance flights are normally processed within the shortest time possible (in less than two hours) during or outside working hours while overflight permits are issued within two hours of the application provided all info is provided.
It is vital to provide all the information required as accurately as possible. The most contentious issue is often the purpose of the flight where applicants always tend to generalize. If the purpose is business, specify what kind of business, for example, 'Attending the 2nd Africa Aviation Conference.' The receiving party must also be clearly defined.
While Kigali airport is not usually very busy, during conferences, passengers should expect some congestion especially between midday and 1600LT. Rwanda is fast becoming a busy conference destination with some of the most modern conferencing facilities having been built into recently opened hotels.
Fuel service
Both Jet A-1 and AvGas are generally available from major suppliers at HRYR
Fueling while passengers are on board is allowed provided fire standby is arranged in advance
Immigration in Rwanda 
Nationals of Kenya, Uganda, Tanzania, and Burundi do not require visas for visits of up to six months
Nationals of DRC, Hong Kong, Mauritius, Philippines, and Singapore do not require visas for visits of up to three months
Nationals of all African countries not mentioned above and those of Australia, Germany, Israel, New Zealand, Sweden, United Kingdom, and the United States can obtain visa on arrival at a fee of USD 30 valid for 30 days
All other nationals require visas prior to commencing the journey; these can be obtained online or at Rwandese diplomatic missions abroad
Travelers who are also visiting Kenya and Uganda may find it more useful to apply for an East Africa cross-border joint visa which allows entry into all three countries on a single visa
Crew
All nationalities can stay in Rwanda for up to 72 hours without a visa. If a longer stay is required, check requirements for specific nationalities.
Health requirements
Yellow fever vaccination is mandatory for entry to Rwanda with a ten-day incubation period. The vaccination is administered to passengers arriving without the certificate after which they are quarantined. Visitors must also carry anti-Malaria medication.
Customs in Rwanda 
Most items that are for personal use (especially electronic items and large consignments of clothing material) will attract customs duty. Passengers can expect to be asked to open their bags for inspections. Small quantities of gifts are normally allowed.
Free import

• 250g cigarettes or tobacco products
• 1 liter of spirits or 2 liters of wine
• 500ml of perfume
• Goods of up to the value of USD 500
Prohibited
• Illegal drugs
• Explosives, and ammunition (unless permission is obtained)
• Knives and hunting weapons
• Hazardous materials
• Game trophies
Pets: Pets must be accompanied by a veterinarian health certificate issued at the port of origin.
Export
The export of gold, diamonds, or game trophies not obtained from the authorized government departments is prohibited
It is illegal to export ivory, wildlife skins, and sea turtle products
Free export of a reasonable quantity of tobacco products and alcoholic beverages
Currency
The currency of exchange in Rwanda is the Rwandese Franc (RWF). 1 USD is currently exchanging at 851.39001 RWF.
Foreign currency (mainly USD and EUR) is easily exchanged for the RWF at Banks and Forex bureaus at the airport and main city, Kigali. These operate 24/7 at the airports but in the cities, the majority operate up to about 1900LT.
Airport Embarkation Tax
Departure Passenger Tax for Rwanda is USD 20 and is usually paid on the ticket.
Ground Transport
Taxis are readily available at most locations in Kigali and prices are negotiable
All hotels provide airport shuttles to the airport
There are buses and smaller vehicles used for public transport, however, visitors are urged to use taxis
Liaise with local contacts to give you an idea of the prices
Please note:
The city of Kigali is undoubtedly one of Africa's cleanest and visitors should be careful not to throw litter out of car windows otherwise, they risk being prosecuted
Plastic bags are prohibited in Rwanda and can be confiscated at the airport – only eco-friendly bags are allowed in supermarkets
Visit http://www.aviationafrica.aero/ for more information on this event.
For support with your Flight Operations to Kigali, email UAS' Nairobi office nbo@uas.aero