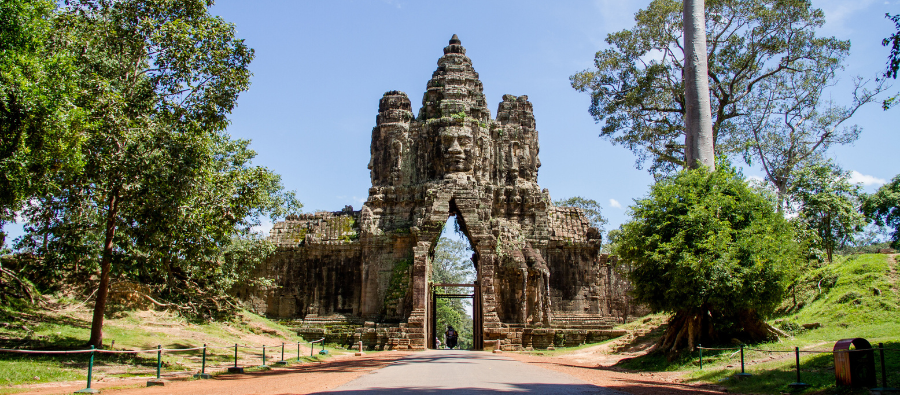 Blog
Flight Operations to Cambodia 
Go back to main page
Cambodia is a Southeast Asian country abundant in French Colonial architecture and is popular with tourists and backpackers. The capital, Phnom Penh is located on the banks of the Tonlé Sap, Mekong, and Bassac Rivers and is home to the ornate Royal Palace, Silver Pagoda, the National Museum, and the magnificent art deco Central Market. In the country's northwest are the ruins of Angkor Wat, a massive stone temple complex built during the ancient Khmer Empire. Cambodia's recent history has been tumultuous having only seen an end to the tyrannical regime of the Khmer Rouge in 1979. Since then, the country has been making efforts to rebuild its economy and infrastructure. Since Cambodian authorities removed all measures restricting travel, air passengers have increased by almost 500% though remain 74% down on 2019 figures. Cambodia has only three major operating airports with commercial flights.  The operations of airports (VDPP, VDSR, and VDST) are overseen by the State Secretariat of Civil Aviation.  
Here is what operators need to know about flight operations to Cambodia. 
Entry airports 
Phnom Penh International Airport 
The busiest and largest airport in Cambodia, it is located 10 kilometers west of the capital, Phnom Penh.  
ICAO: VDPP

 

IATA: PNH

 

Coordinates: 113248N 1045039E

 

Elevation:  40 ft 

 

Fuel:  JET A1

 

Operating hours: 2300-2000Z

 
Siem Reap International Airport   
Serving Siem Reap, a popular tourist destination due to the nearby Angkor Wat temples.  
ICAO: VDSR

 

IATA: REP

 

Coordinates: 132439N 1034844E

 

Elevation:  59ft

 

Fuel:  JET A1

 

Operating hours: 2300-2000Z

 
Operators' note: 
Passengers are required to stay at least one night in VDSR as same-day entry and exit is usually not allowed. 
Sihanouk International Airport
Located 20 kilometers east of Sihanoukville City, this is Cambodia's third-largest international airport.  
ICAO: VDSV 

 

IATA: KOS

 

Coordinates: 103429N 1033803E

 

Elevation:  10ft

 

Fuel:  JET A1

 

Operating hours: 0000Z-1200Z

 
Operational Information  
Slots are required and applications must be made through a licensed agent via email to the Airport Slot Committee  

 

Only a Landing Permit and Airport Slot are required for operation into VDSR, VDSV

 

The lead time for landing permits is three days. Applications must be made through a licensed agent. For urgent requests, permits can be arranged in 24 hours

 

Lead time for overflight permits is three days but for urgent requests they can be arranged within a few hours. Overflight permits can be obtained directly from the CAA or through a licensed agent 

 

Ground Handling Services, VIP Terminal Services, Aircraft Maintenance Services (provided by a local line maintenance company), and cargo handling are available at VDSR and VDPP

 

Ground Handling Services, VIP Terminal Services are available at VDSV 

 

Parking is available

 
Immigration   
Visas are required for visitors to Cambodia, and may be obtained on arrival 

 

E-visas are also available and take 5-10 minutes

 

For visas on arrival, a blank page and passport validity of over six months are required

 

For e-visas, apply online here

(at least three days is required to get approval) 

 
Health requirements   
No PCR is required to enter  

 

Vaccination status is not checked at entry points  

 
For support with your flight operations to Cambodia, contact UAS