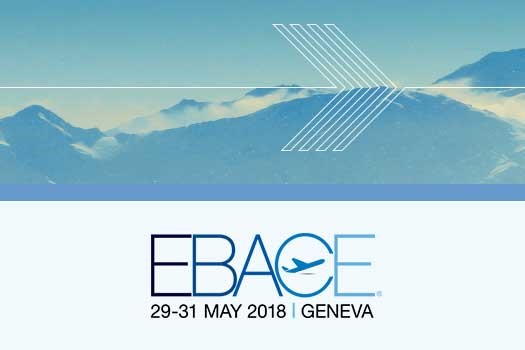 Blog
EBACE2018 Flight Ops to Geneva
Go back to main page
EBACE2018 Flight Ops to Geneva: Planning a mission to Geneva for EBACE2018? Here's what you need to know about flight operations to Geneva Cointrin International Airport. 
Geneva Cointrin International Airport 
IATA: GVA
ICAO: LSGG
Latitude/Longitude: N 46° 14.3′ E 06° 06.6′
Magnetic Variation: 0.0°W
Elevation: 1411′
Fuel: 100LL, Jet A-1, AVGAS
Time Zone: GMT+2 (DST)  
Europe's largest industry event, the European Business Aviation Conference & Exhibition (EBACE) gets underway in Geneva's Palexpo from May 29-31. Heavy traffic is expected with both Geneva Airport and local FBOs working to accommodate the congestion with measures being put in place to facilitate smooth operations.
Operational Information EBACE2018
There are no special procedures for EBACE
No restrictions are expected during the show on runway unitization (PPR) or parking availability
All aircraft arriving to go directly into the EBACE Static Display area must obtain the PPR directly from NBAA-EBACE
For all other regular movements, website https://ppr.gva.ch shows expected availability up to 20 days in advance however bookings can only be made five days prior to the relative arrival or departure date
Several parking areas on Geneva ramp have been rearranged with the aim to improve capacity throughout the year, including seasonal traffic (winter ski-charter weekends) and during dedicated events such as the Geneva Motor Show in March and EBACE in May
For the EBACE period, our priority handling partner will reinforce its manpower capacity to cover the busy period
For more information on EBACE2018, click here
For support with your EBACE2018 Flight Ops to Geneva, contact UAS