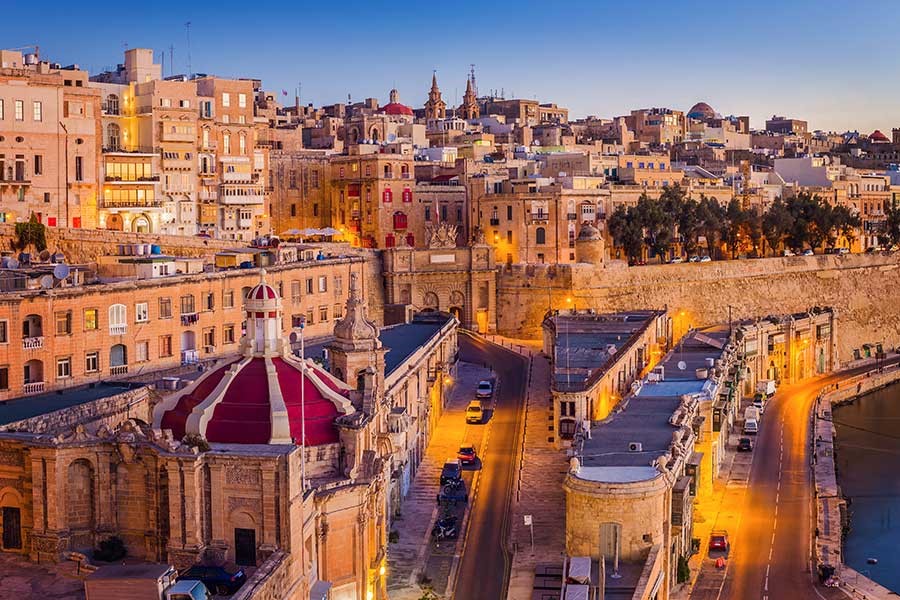 Blog
Flight Operations to Malta
Go back to main page
Flight Operations to Malta: The 6th Annual Opportunities in Business Jets takes place on Wednesday, March 21, at the Intercontinental Hotel, Malta. Here's what you need to know to organize successful flight operations to the Mediterranean island nation.
Malta International Airport 
IATA Code: MLA

ICAO Code: LMML 

Latitude/ Longitude: 35 51.26N / 14 28.38E 
Elevation: 300 feet 
Fuel: Jet A1, Avgas 
Time zone: UTC+1 (until 25MAR18, then UTC+2 until 28OCT18) 
Operational Information
Overflight and landing permits are not required for operators of private flights of ICAO member states that carry a valid standard airworthiness certificate
Landing permits are not required for non-scheduled flights but landing rights are necessary (CIQ, parking, handling must be confirmed in advance)
FBO operating hours are 0630-1730Z daily – extensions are possible with prior coordination and sufficient notice
Parking is generally widely available but during special events in Malta, parking slots at LMML are limited
Alternate Airports are located on the nearby island of Sicily: Palermo (LICJ) longest runway is 10911 feet; Catania (LICC) longest runway is 7992 feet
NOTAM
Runway closure at night due to adjacent taxiway maintenance which started in February and will last until March 26, 2018.
A0140/18 NOTAMN
Q) LMMM/QMRLC/IV/NBO/A/000/999/3551N01429E005
A) LMML B) 1802052200 C) 1803260500
D) DAILY 2200-0500
E) RUNWAY 13/31 CLOSED DUE TO WORKS ON TAXIWAY DELTA
FOR DETAILS PLEASE REFER TO AIP SUP 001/2018
6th Annual Opportunities in Business Jets
The event gets underway at the Intercontinental hotel in the St. Julians district of Malta's capital Valetta. For more information on the event, click here.
Immigration
EU passengers and crew don't require a visa and Customs checks are carried out randomly
Non-EU passengers and crew require a visa and should organize it prior to arrival and Customs checks are mandatory
Accommodation
Hotels near airport: Valetta city is a short drive from the airport. There are no 4 or 5-star hotels in the airport area.
Hotels near event: The Westin Dragonara, the Hilton Malta, and the Corinthia.
Transport
Distance: All districts of Valetta are a short drive from the airport and traffic delays due to congestion are generally not significant. The typical journey time is 15-20 minutes.
Bus/ Train/ Car availability: Good options for public transport and taxis. Car rental companies are also at Malta airport but their stocks can be quite limited. There is no rail network.
Crew transportation: It is recommended to book via the handling agent as private companies can be unreliable and not punctual.
For support with your Flight Operations to Malta, contact UAS Operations