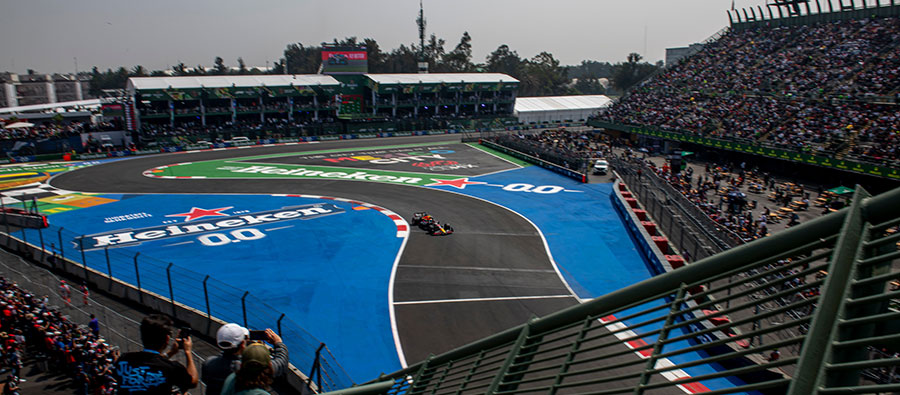 Blog
Flight Operations to Mexico Grand Prix
Go back to main page
Flight Operations to Mexico Grand Prix – Mexico City plays host to the 2023 Mexican Grand Prix on Sunday, October 29. 
The race takes place 71 laps of the 4.304-kilometre Autódromo Hermanos Rodríguez . 
The Autodromo Hermanos Rodriguez circuit is located about 8km from the city center and about 60km from Toluca Airport. 
Here is what operators need to know.  
Toluca International Airport
IATA: TLC

 

ICAO: MMTO

 

Coordinates: N19-20.2/W099-34.0

 

Elevation: 8466 ft.

 

Magnetic variation: 07E

 

Time zone: GMT/UTC – 6 hours (DST IN EFFECT)

 

Fuel types: Jet, AVGAS

 
Operational information 
Landing permits are necessary for both private and non-scheduled flights
Normally there aren't any parking restrictions, however, slots could get tight during peak times during this major event
Mexico City/Lic Benito Juarez International (MEX/MMMX) is not open to any non-scheduled flights (unless it is a diplomatic flight)
All non-scheduled flights must go to Toluca (MMTO)
Toluca International Airport is a 65km drive from the Autódromo Hermanos Rodríguez in Mexico City
Helicopter transfers from MMTO to the Grand Prix can be arranged
UAS VIP Supervisors are based at key travel hubs to represent our clients' needs on the ground and ensure they receive priority treatment, the best quality service and enjoy an elevated travel experience.       
For support with your flight operations to the Mexico Grand Prix, contact UAS    
To create your bespoke Mexico Grand Prix travel experience, contact UAS Executive travel or UAS Air Charter    
For more flight operations information, visit UAS Blog