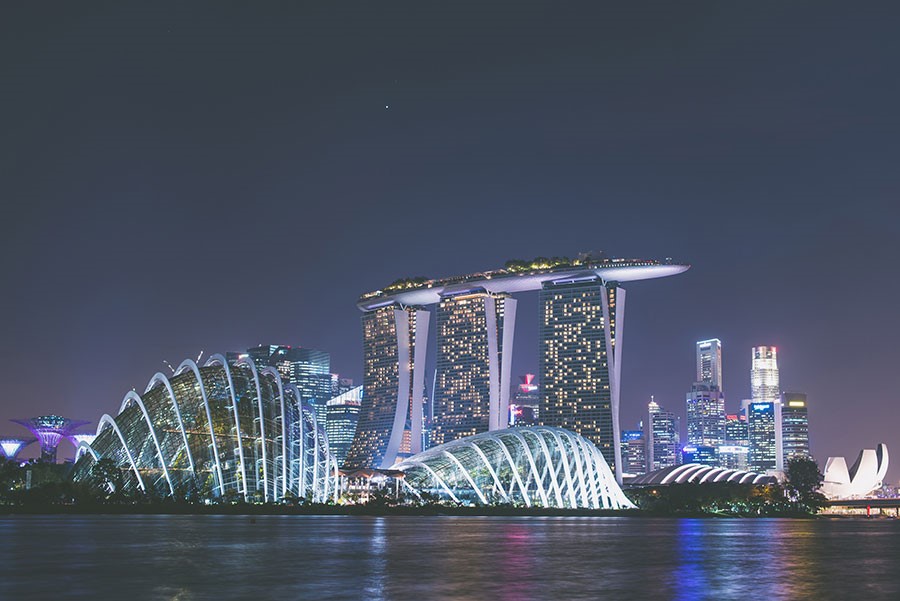 Blog
Singapore Airport Restrictions July and August 2018
Go back to main page
Singapore Airport Restrictions July and August 2018: Singapore's 53rd National Day celebrations take place on August 9. The Republic of Singapore Air Force (RSAF) will be conducting an aerial flypast during the NDP18 rehearsal days and on National Day itself.
In preparation for this, the Civil Aviation Authority of Singapore (CAAS) has announced that Singapore's Changi and Seletar Airports and their Control Zones will be closed to all operations from 1037-1055 on the following days:
July 7
July 14
July 21
July 28
July 29
August 4
August 5
August 9
Advice for Operators
As many flights are expected to arrive at and depart from Singapore Changi Airport shortly before and after the closure of Changi CTR, operators are advised to plan their flights to arrive or depart long before or after the closure of Changi CTR to avoid delays
Operators should take into consideration possibilities of airborne delay and plan for sufficient fuel for at least 20 minutes of holding
Departing aircraft from Singapore Changi Airport will be facilitated to ensure sufficient lead-time to clear the Changi CTR prior to closure
The last departing aircraft shall take off not later than 5 minutes before the airport closure time
Air Traffic Flow Measurement (ATFM) at Changi Airport 
ATFM measures, where necessary, will be in place to regulate the air traffic flow to match the prevailing capacity prior to and after the re-opening of Singapore Changi Airport.
When the ATFM ground delay programme is implemented, inbound flights into Singapore Changi Airport which are issued with a Calculated Take-Off Time (CTOT) shall comply with the restriction.
The compliance window of minus 5 / plus 10 minutes will be measured for CTOT. For the purpose of manning the delays, flights that are non-compliant or not part of the ground delay programme can expect to receive tactical ATC actions.
Tactical ATC Measures to Reduce Airbourne Delays at Changi Airport 
For the last 15 minutes prior to the closures of Changi Airport, priority will be given to Changi arrivals where arrivals will be allowed to land on both runways.
For the first 15 minutes following Changi Airport's re-opening, Changi arrivals will be allowed to land on both runways while departures will depart on Runway 02C/20C only.
Aiport Information 
Seletar Airport
IATA Code: XSP
ICAO: WSSL
Latitude/ Longitude: 125.0°N / 10352.1°E
Elevation: 46'
Magnetic variation: 0.26E
Runway: 1,836 m
Fuel types: Jet A-1
Operational Information 
No slots are required
No landing permits required for private jets, though notification is recommended
Landing permits are needed for non-scheduled commercial charters
Ground transport is available in the form of public buses, taxis, and car rental
Changi Airport 
IATA Code: SIN
ICAO Code: WSSS
Latitude/ Longitude: 1.16°N / 103.59.21.57°E
Elevation: 22'
Magnetic variation: 0.26E
Runway: 4,000 m
Fuel types: Jet A-1
Operational Information
All operators of non-scheduled, commercial, and non-commercial flights must obtain slots from the Changi Slot Coordinator prior to operations
No landing permits required for private jets,  though notification is recommended
Landing permits are needed for non-scheduled commercial charters
The maximum parking time is 48 hours
The airport is well serviced with rail, car rental, taxi, and limousine hire
For information on Singapore Customs and Immigration, check out our blog:
http://blog.uas.aero/flight-operations-singapore-aviation-festival-asia/
For support with your Flight Operations to Singapore, contact UAS China