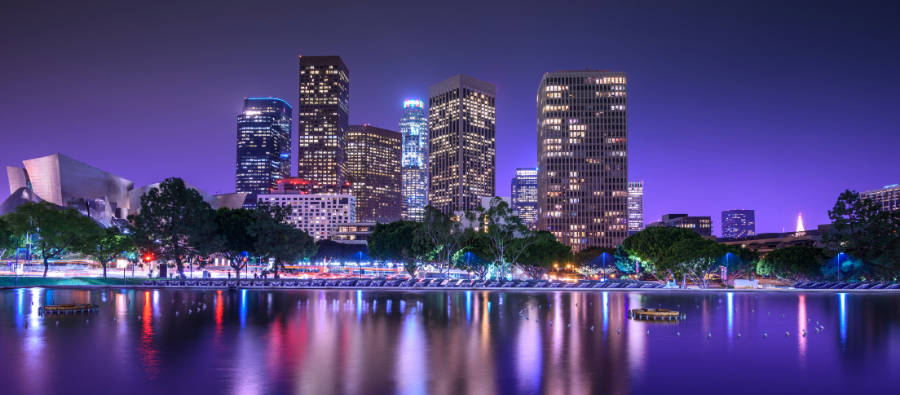 Blog
Flight Operations to Super Bowl LVI
Go back to main page
With the upcoming Super Bowl game almost upon us, operators must be prepared for airport reservations, TFR's, heavy congestion, and potential fuel delays around the LAX area. Here are some insights to help make the trip planning process more streamlined.
In anticipation of a large number of aircraft operating to and from Southern California and Las Vegas Nevada metropolitan areas during Super Bowl LVI week, certain Special Air Traffic procedures will be used to enhance safety and minimize air traffic delays.
The FAA has issued a Special ATC Procedures bulletin detailing Restricted Parking and Reservation System, Security Provisions, and Air Traffic Services for Los Angeles & Las Vegas Metropolitan Area Airports.
Many LA-area airports will be affected by this notice, specifically below:
KLAX / Los Angeles
KVNY / Van Nuys (although not suggested for use for international travel due to customs limitations)
KBUR / Burbank
KLGB / Long Beach
KHHR / Hawthorne Municipal
KSNA / Orange County
KONT / Ontario
KSBD / San Bernardino
KPSP/ Palm Springs
KSAN / San Diego
KLAS / Harry Reid
KHND / Henderson Executive
KVGT / North Las Vegas
A ramp reservation program will be initiated for arrivals and departures, including drop-offs.
These reservations requirements do not include VFR flights.  However,  more stringent requirements may be in place for those flights due to a lack of available ramp space and heavier congestion.
A formal TFR is expected to be issued 3-5 days prior to the event and updates with specific details can be found here.
Specific routing will be required for aircraft arriving via IFR at KLAX, KBUR, KVNY, KLGB, KSNA, KHHR, KSMO, KONT, KSBD, KPSP, KSAN, KCNO, and KTOA.
Ensure all filed flight plans adhere to the required routing to avoid any potential delays and to ensure arrival reservations are not compromised.
It is highly advisable to file flight plans as early as possible to assist with traffic management.
Fuel delays are also anticipated due to the large amount of traffic that is expected in the area.
Ensure fuel is arranged in advance and it is strongly encouraged to fuel on arrival for night stops. Otherwise, please plan for plenty of time for potential fuel delays.
Update – February 2
An important revision to the Letter to Airman LTA-ZLA-9 has been issued with changes to the Ramp Reservation Program – the date and times are now 0800z on February 9, until 0800z, February 15, 2022.
Of key interest has been the status of Palm Springs, San Diego, and the Las Vegas three.  At this time LAS, VGT, HND, PSP, and SAN have been removed from the Ramp Reservation Program.  SMO was added.
Route structure into ZLA from various originations across the West are published and will be required into LAX, SMO, HHR, VNY, BUR, LGB, SNA, ONT, SBD, PSP, SAN, CNO, and TOA.
It's likely that crews will encounter possible departure procedure amendments and FAA initiatives associated with heavy outbound volume after the game as ZLA manages the airspace constraints.
We encourage all flight departments with plans to be in the LA Basin area during the times and dates listed above to click here to see the latest NOTAM.
For more information, visit the NBAA webpage and the FAA's Super Bowl webpage here.
For support with your flight operations to Super Bowl LVI, contact UAS Americas