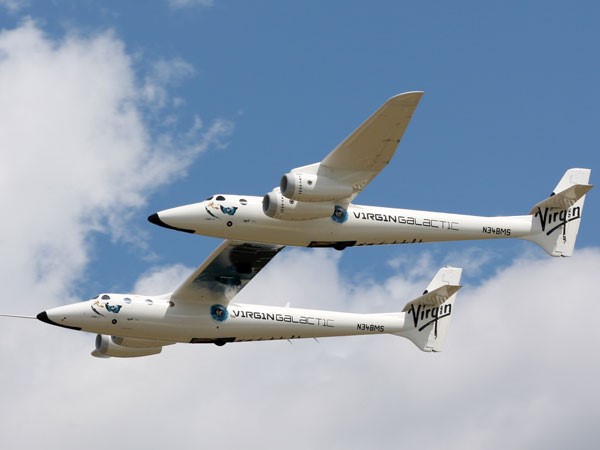 Blog
Unique Flying Machines: Model 348 White Knight Two
Go back to main page
Unique Flying Machines: Model 348 White Knight Two – This August we're celebrating the Scaled Composites Model 348 White Knight Two (WK2), a multi-use aircraft with flight capability in zero gravity.
WK2 is the cargo aircraft that hauls the SpaceShip Two to release altitude, and as a spaceplane, it can launch a multitude of other payloads into orbit.
It can be used for passenger training missions, microgravity science flights or high-altitude test flights.
The first WK2 was unveiled on July 28, 2008, and made its first flight on December 21, 2008.